28 October 2009
An early morning arrival on saturday!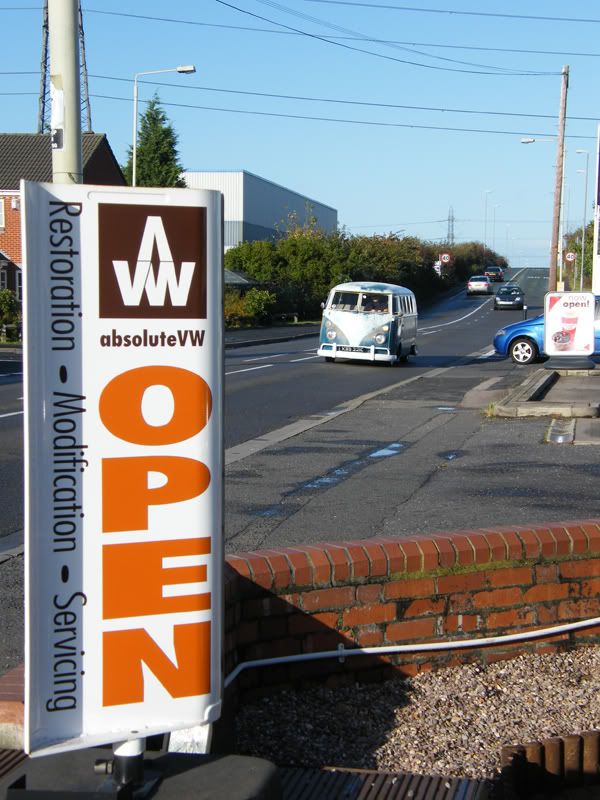 the marbayan sky that always lurks above absolute vw!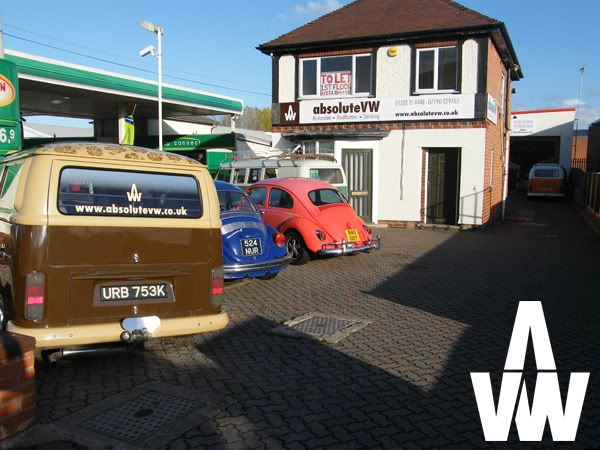 Davids split came in for a new alternator and carb on a brand new remtec engine!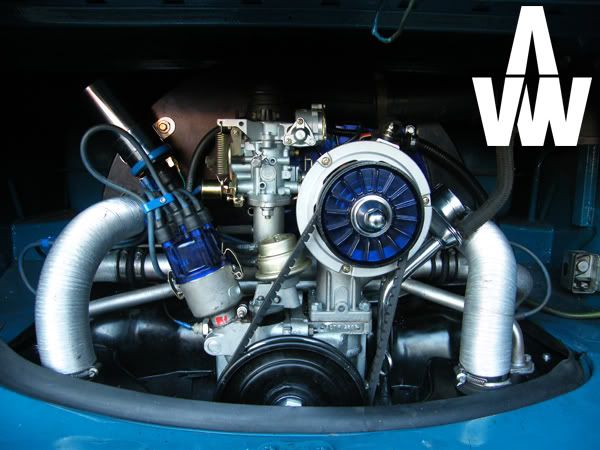 Aussie bug had a o/s mirror fitted.. oh how simon loves getting door pins out!!! :)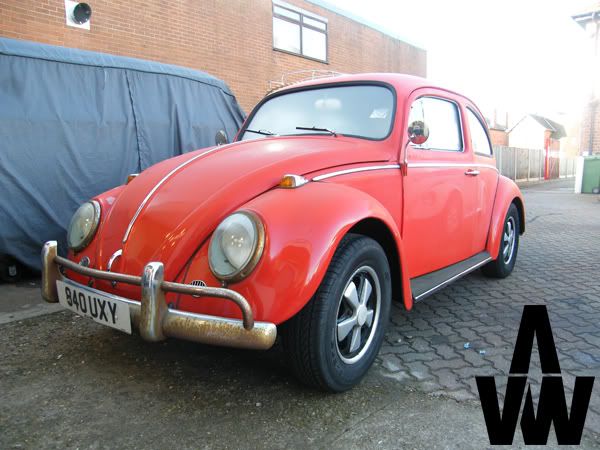 Steves split is in for a few little bits including rear hub oil seals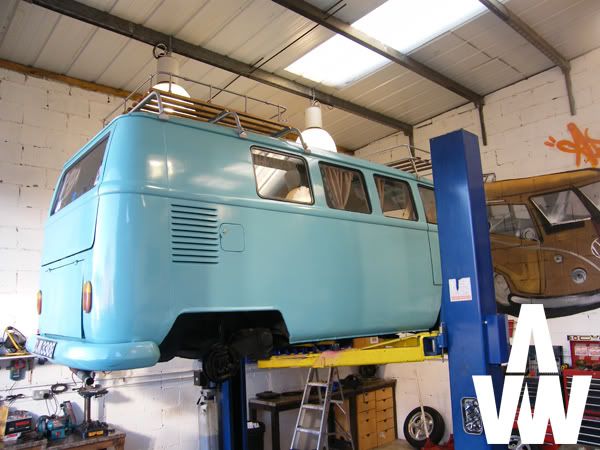 Tivey day popped down for a bit, nice to see the green machine back on the road,
and finally the last few photos for the perv himself silver steve!!.... nice crack ;)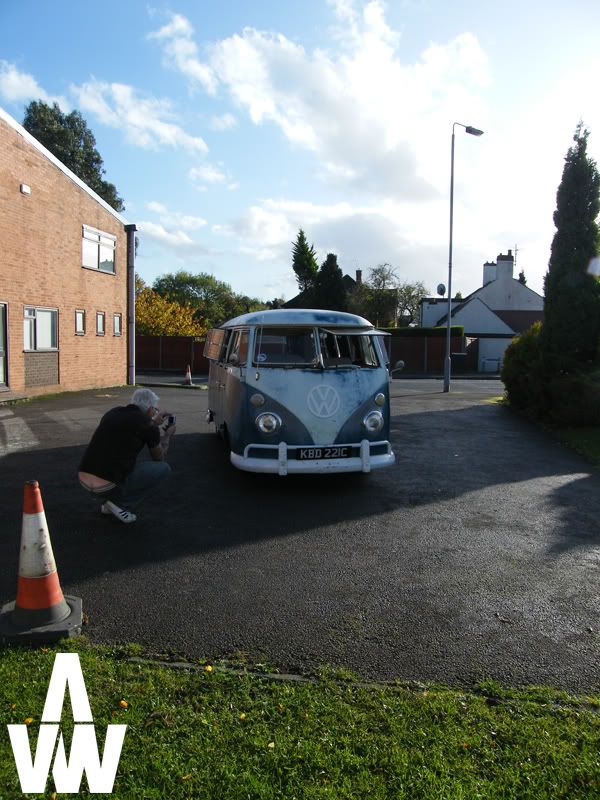 steve finally got rid of his fake og brown samba to get this AWESOME og paint 11 window! Simon also loves working at half 9 on a saturday night!!!! :D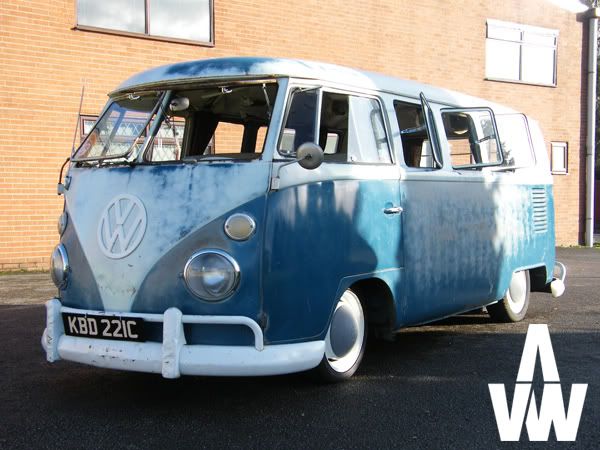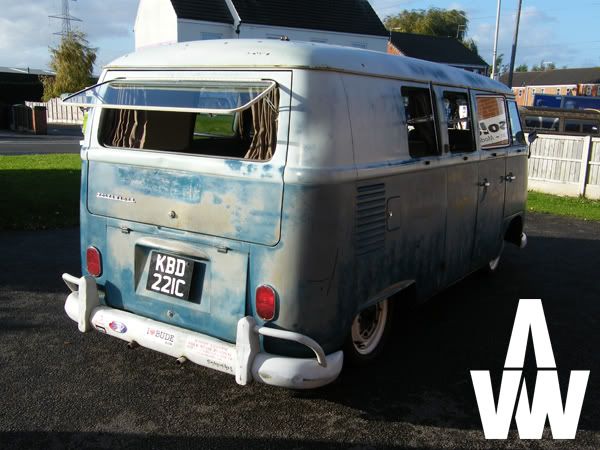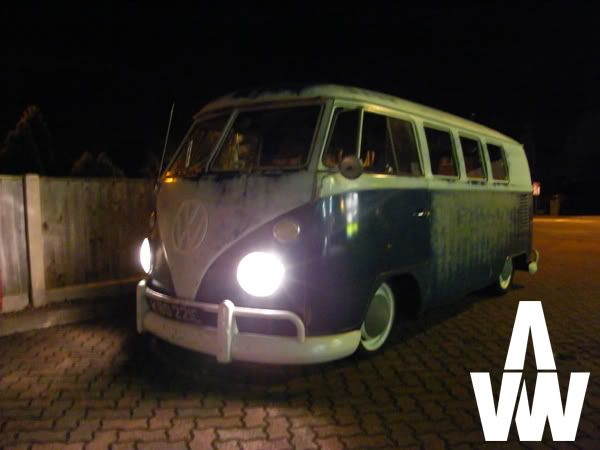 16 October 2009
Simon popped down with his rust free cali import 69 westy,
unfortunatly its time to pass it on...lowered, cool patina & csp disks... gonna make somebody a cool ride.
info will be on our website next week. if you cant wait till then get Simon on:01530224247 or 07872614019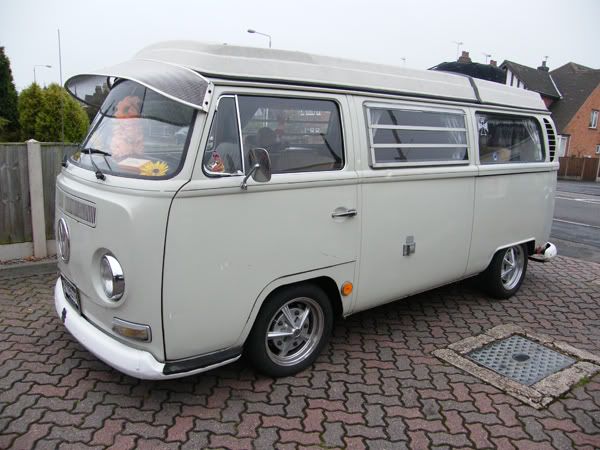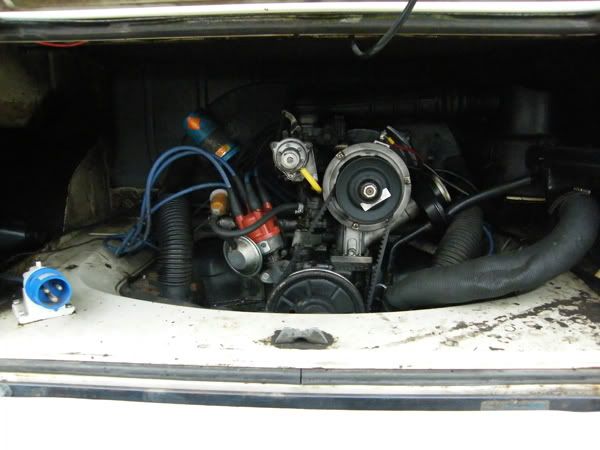 14 October 2009
Karls split is now all built up M.O.T'd and ready. it's 3 years since he imported the van so nice to see it finally on the road!!!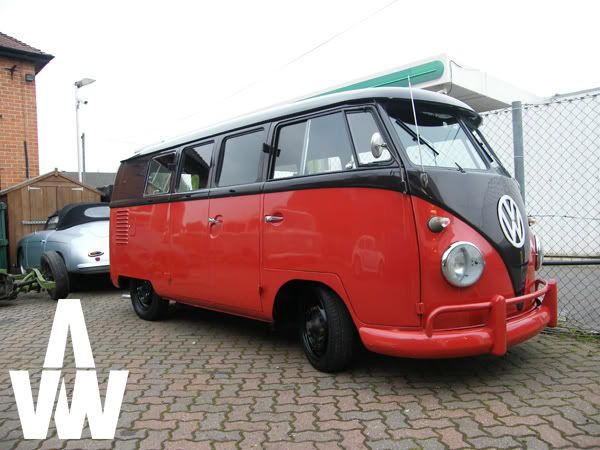 a bit of an idea of how the barndoor will be sitting.... it will be lower!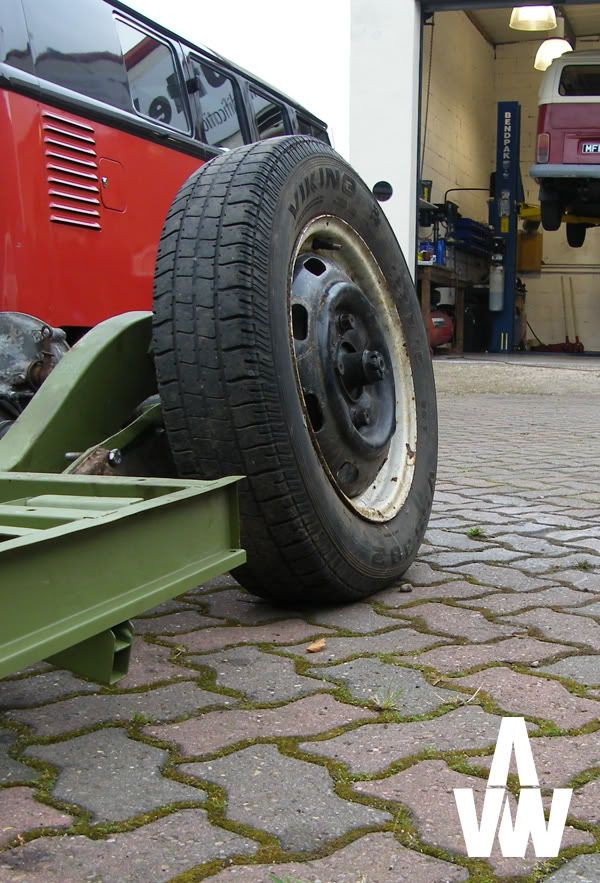 Davids split came in for an alternator and carb and a few tweeks!
Brendans bay is in for oil pressure problems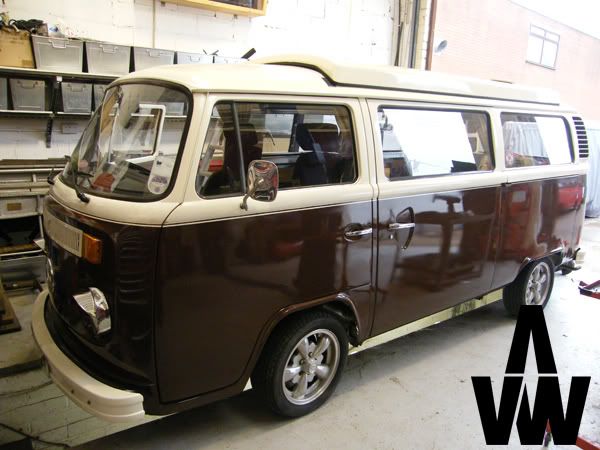 Kevins aussie bay in for a M.O.T and service
Pauls 80's bug in for an M.O.T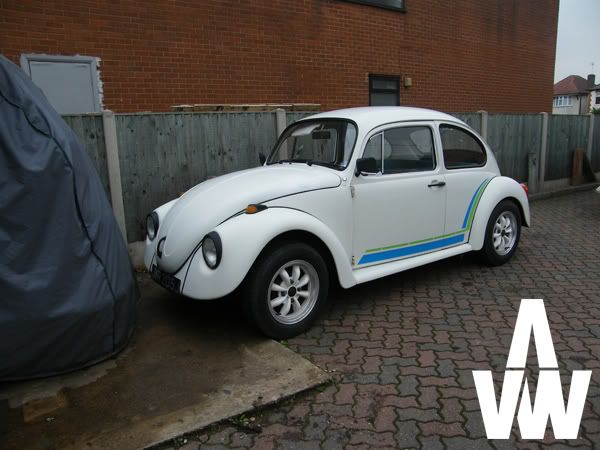 red bay in for M.O.T
Barefoot daves (a.k.a the barefoot chef) van came in today for carb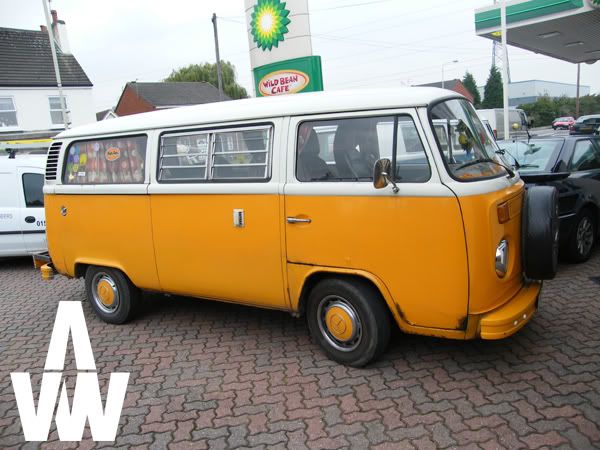 smoothed bay came in for bits and bobs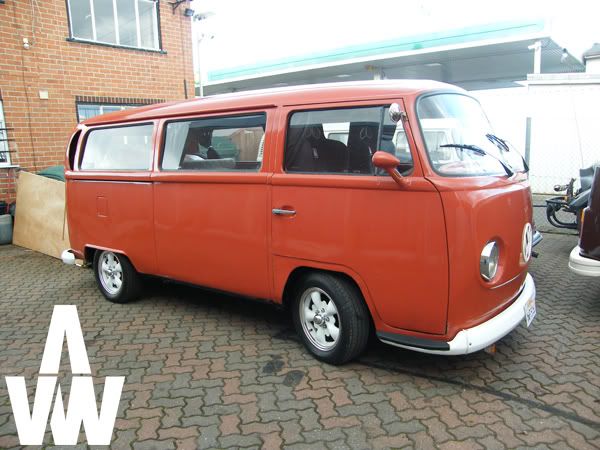 06 October 2009
Simon went down to see T2D to discuss the suspension set up on the barndoor.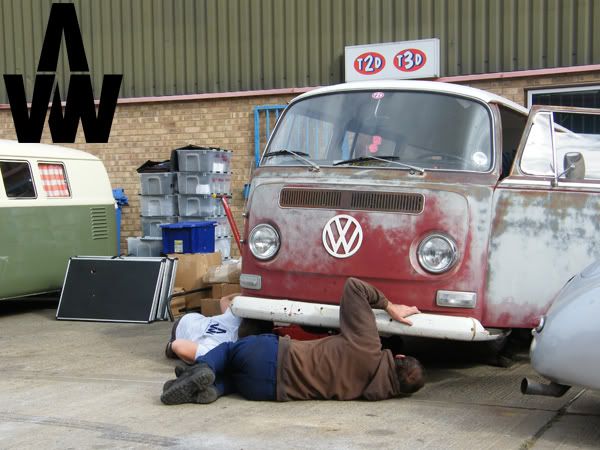 Cute little 65 in for a service and pushrod tubes
chesil 356 in for some insurance work... deep sump + sunken security pole = :(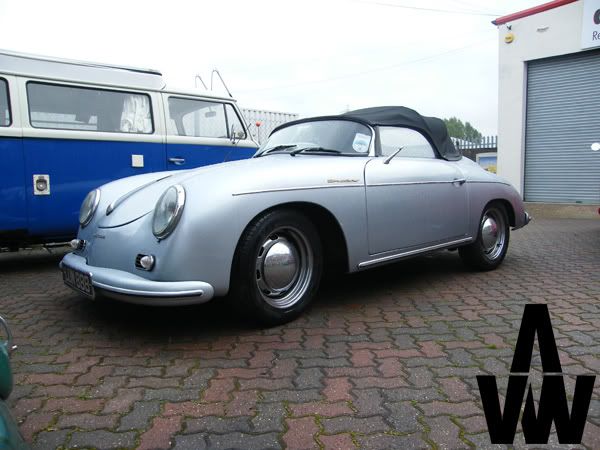 Johns baja paying the consequinse for taking kids out at vw action to raise money for brads cancer foundation