25 January 2010
Nicks van is nearly there...(if he'd stop changing the goal posts!). The storage area now has the front mounts to hold two 8inch subs and a hinge top for easy access.
Nicks now discussing with our interior cabinet maker how to get the best out of his van when the refit starts.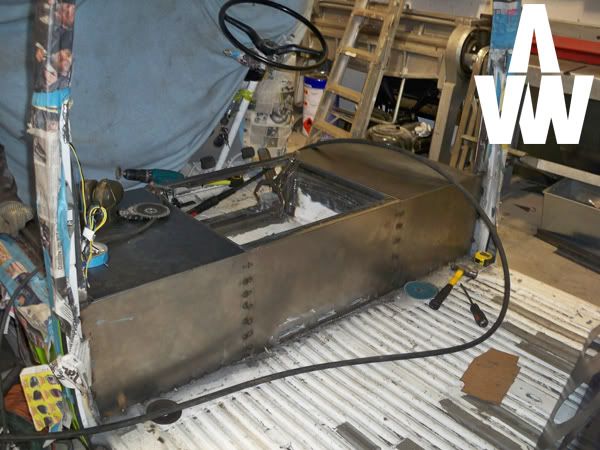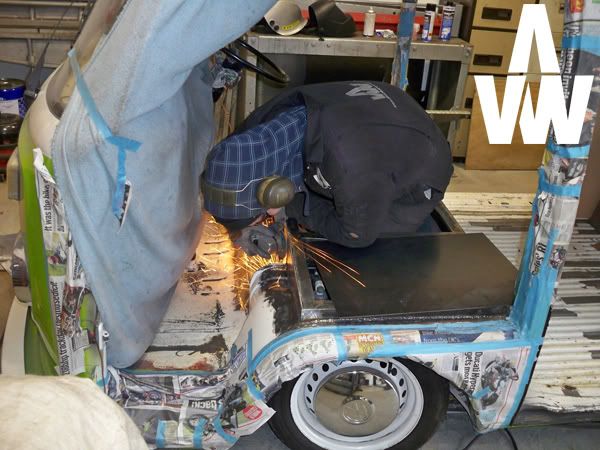 Bills long awated engine is now ready for building up prior to instalation. All the tinware has been pre fitted and adjusted as necesary and is now at the powder coaters.
We love Linda and Nicoles van...as its an Ozzi import it flys through the MOT each year and because of this they're able to keep it in top notch mechanical order.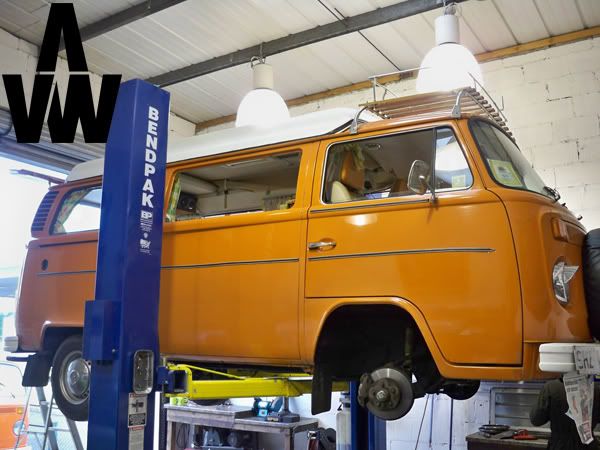 Little Tom Glum....Why so sad?!! Hey, Dinitrol protecting the inside cavities of your bus might not be the most exciting of jobs, but its the best way of protecting your investment.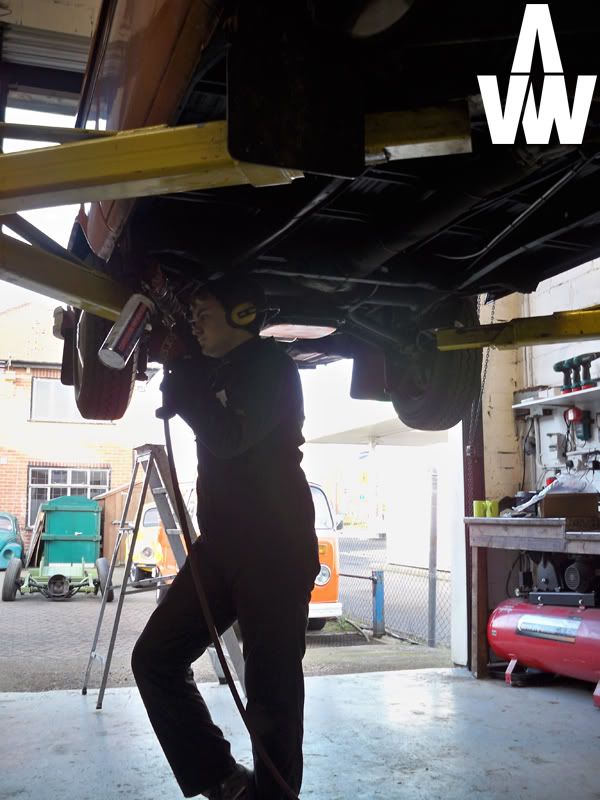 ...and the result...another happy customer. Heres Nicole picking up her van for another 12 months of fun. Last year they managed to clock up 7000 trouble free miles which included a long vacation around France.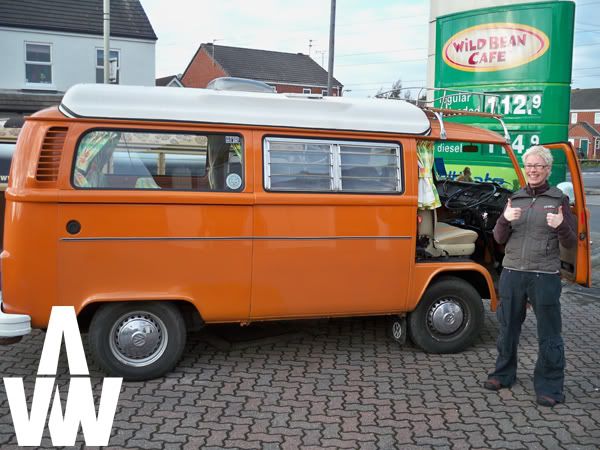 15 January 2010
Tivvey-day's flip-back bench seat conversion's coming along nicely. Wheel tub raise is a much needed 40mm.
More importantly (according to Nicks girlfriend)...look at all that usuable storage for more clothes!! More pictures to follow next week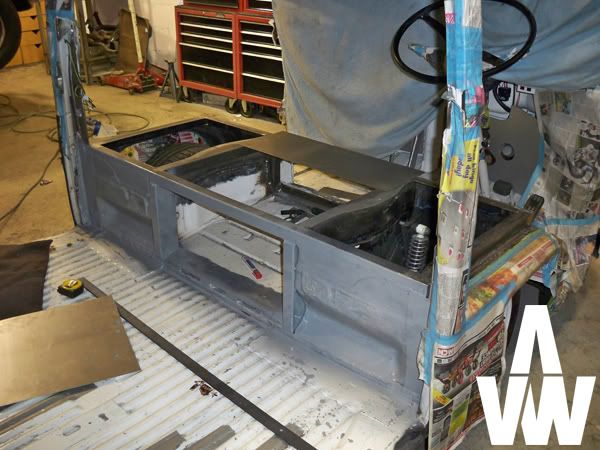 Hayleys bug's in for the usual MOT faliure rust areas. Unfortunately we're having to replace inadequate repairs made to the car last year before she found us!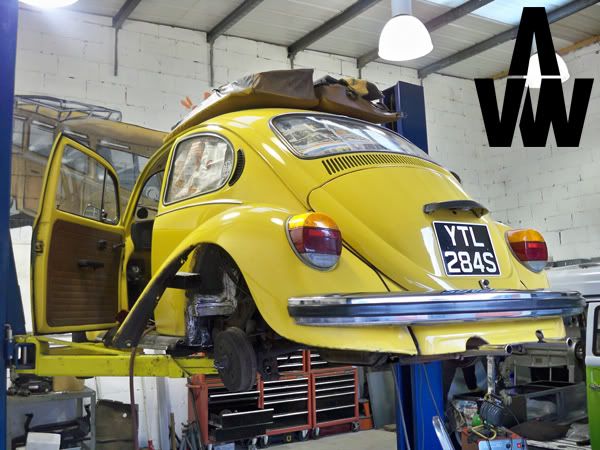 First service completed on the new engine in Gavins bug. Gavin...take it easy with that right foot!!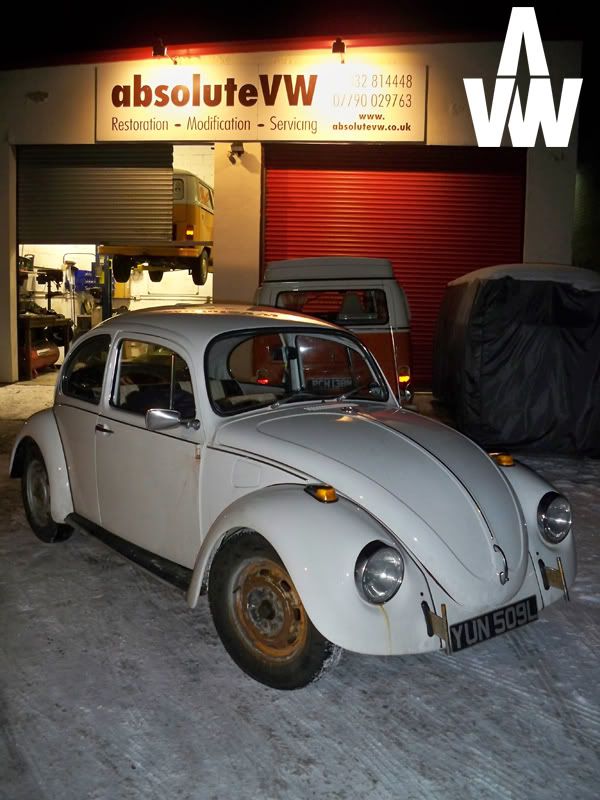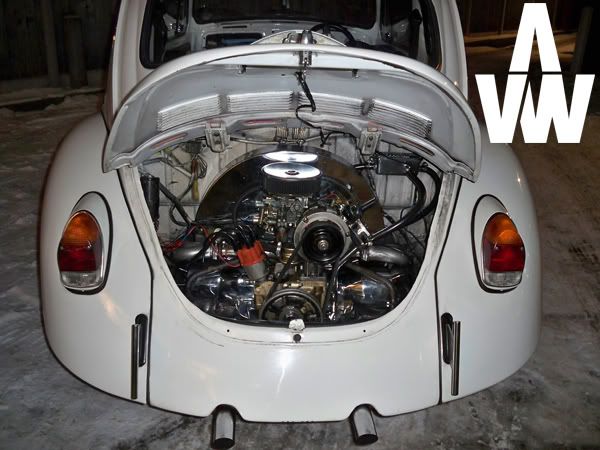 Marks early bay is in for a few tweaks...the interiors really looking something now...pictures to follow next week!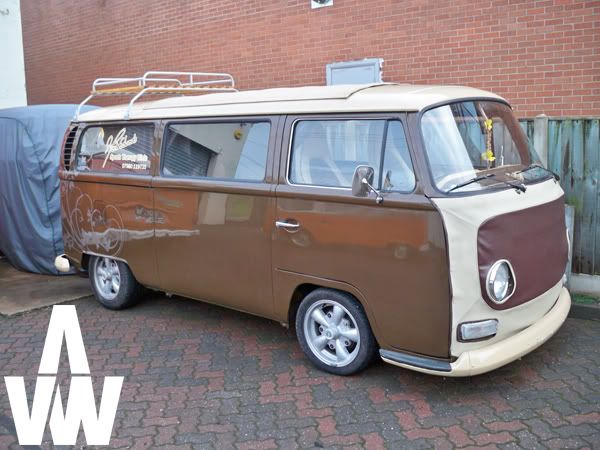 05 January 2010
Wishing everybody a happy new year from the absoluteVW team!... looking forward to being of service to you in 2010!
Bills van is back from the painters the arch is looking good!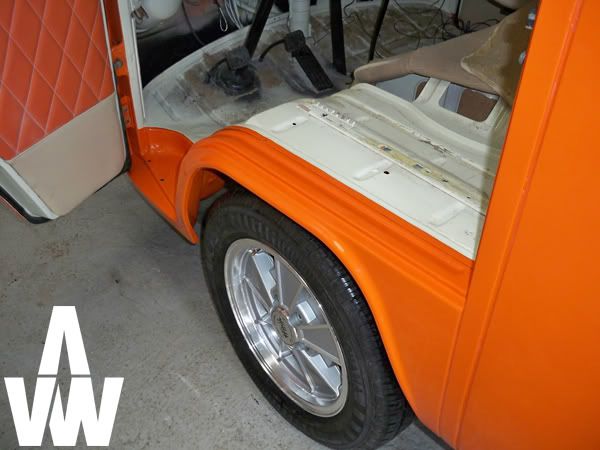 Tivey days bay is back for his wheel tubs at the front and some fancy pants front seat conversion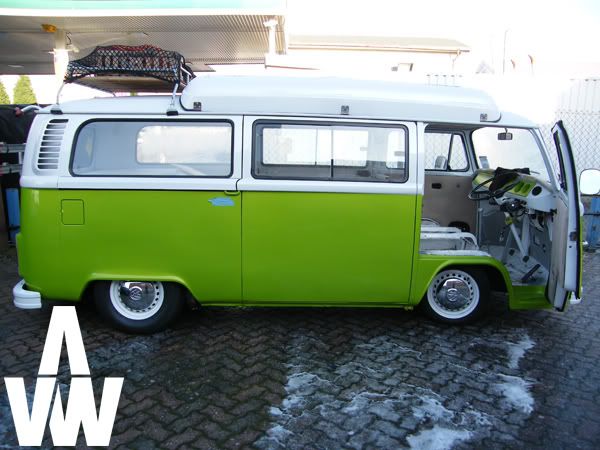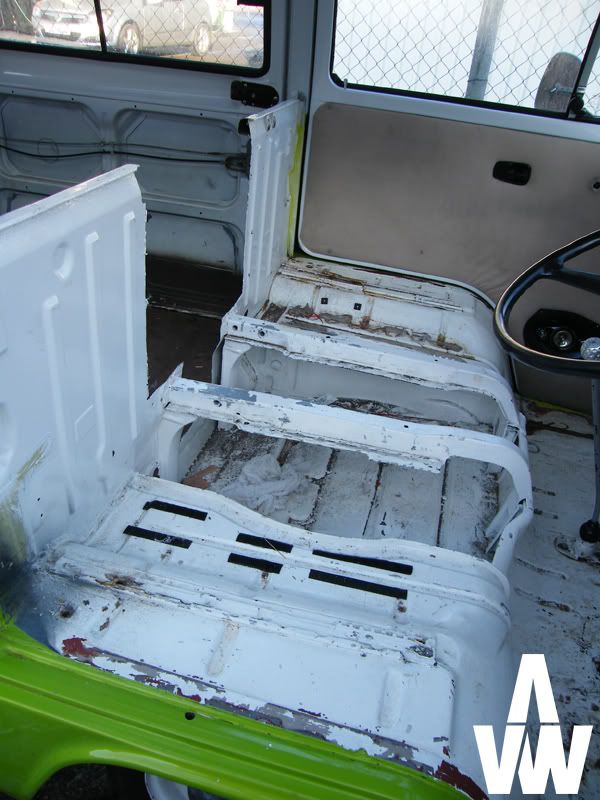 byrans van came in to get it down as it was the highest van i think ive ever seen!
it just had adjusters welded into the beam and a 1 spline drop at the back and now sits nice and level with no clearence issues!