02 February 2010
Flippin' Seat!!
So...Nicks Flip seat is now completed and ready for trimming. As the lift up centre section will have the seat permenantly mounted to it we will be adding a gas support strut to assist lifting the weight shortly.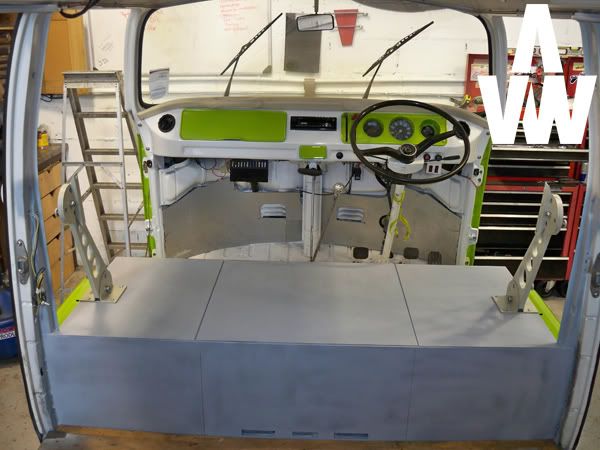 Lengthening the B-pillar seams will allow for safety edging to be used...this will give a nice clean finish as Nick might decide to trim the pillars too.
This setting on the brackets is perfect for MOT inspections and being fully in control of the steering wheel! When your just cruising the brackets can be reclined further!!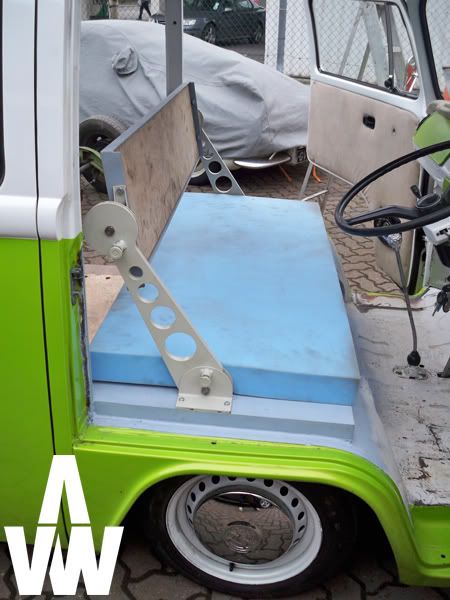 Its not going to be to everyones taste, but theres no denying how big it makes the inside of a bay look and feel. Next job...King and link pin front set up so he can get even lower!!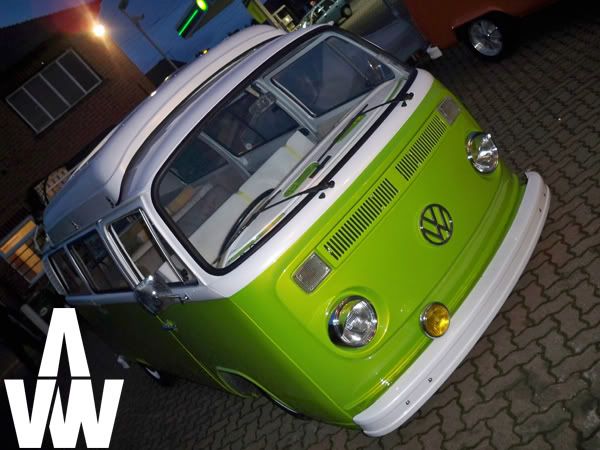 Simon Stevens popped in on the social to show off his new interior at the weekend...Loving the snakeskin!
We've really enjoyed wathing the evolution of 'GHUB' since we IRS'd her four years ago. This is a bus that is as good ontop as it is underneath, well....if you'd ever get that alternator fixed!!
Always a pleasure Si, see you soon :)