06 February 2010
Spring Clean!!
Thought it was about time to silence the critics and blow the dust off the Barndoor. What a cool little project!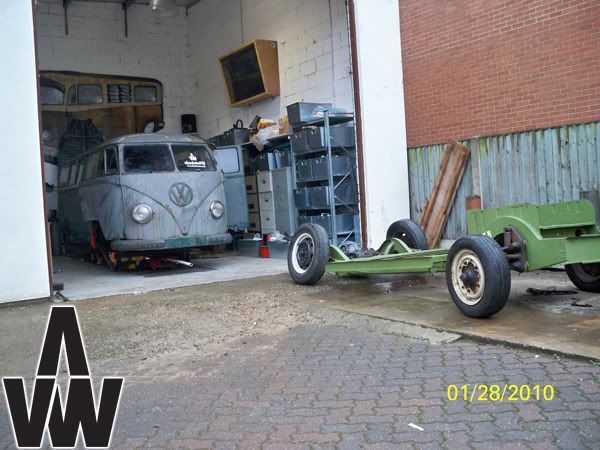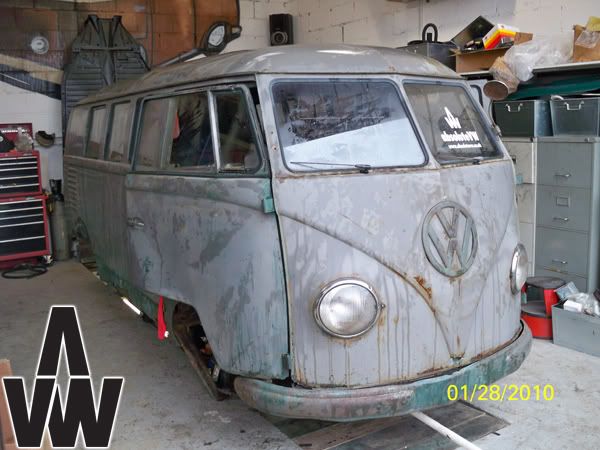 Nearly forgot that we squeezed Jonathan and Maggies bay in for various MOT bits...it's back with us post summer for a new beam and subtle lowering job...see you then guys.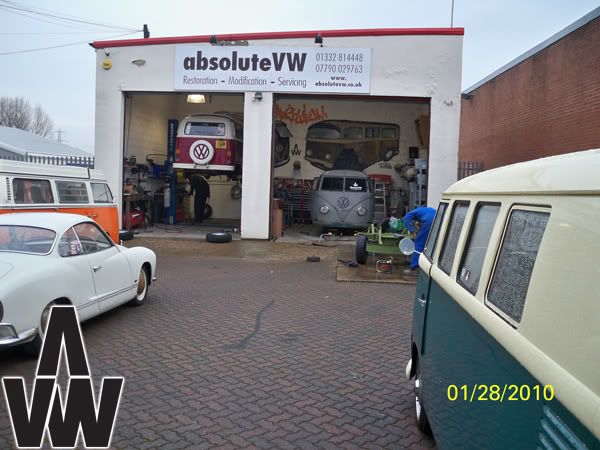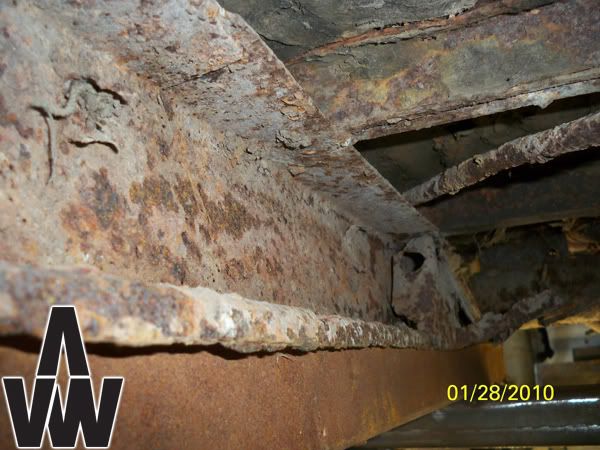 This is about the only bit thats in good order...dont worry Barndoor people, all the good bits such as the rear axle will be put on the SSVC/Samba etc when we're done.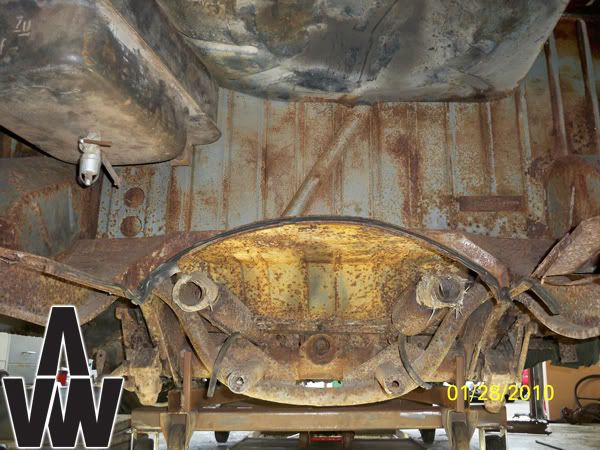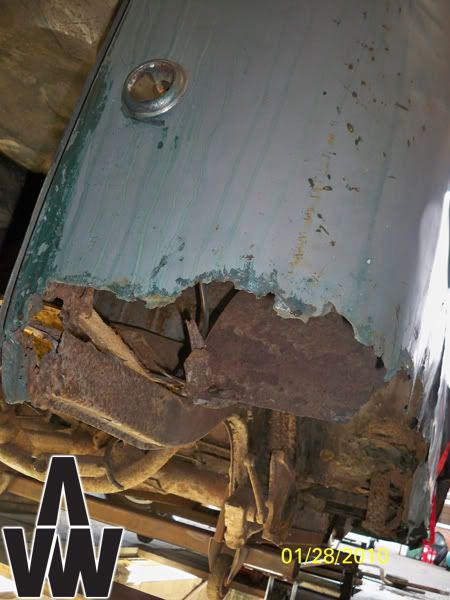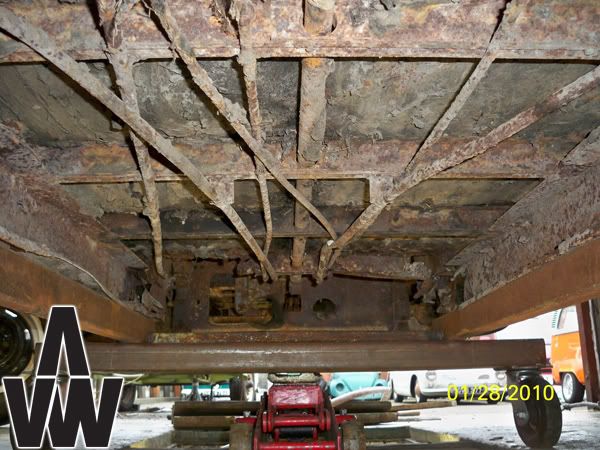 The pictures really dont do it justice...This is the B-post where it meets the wheel tub!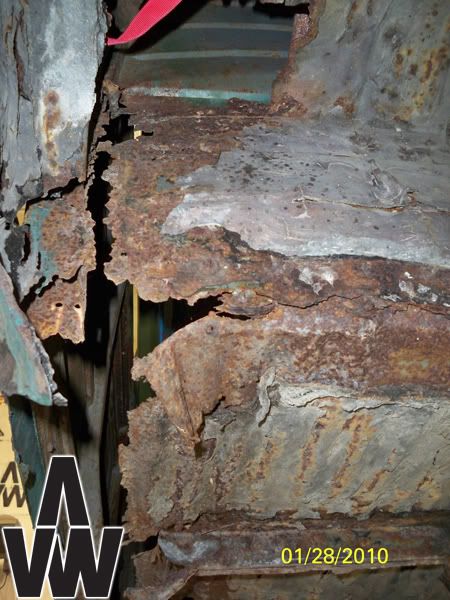 Gersons done a great job giving us something to work with. Theres a few additions that are needed though before it goes off to be E-coated. First job...raising the steering box!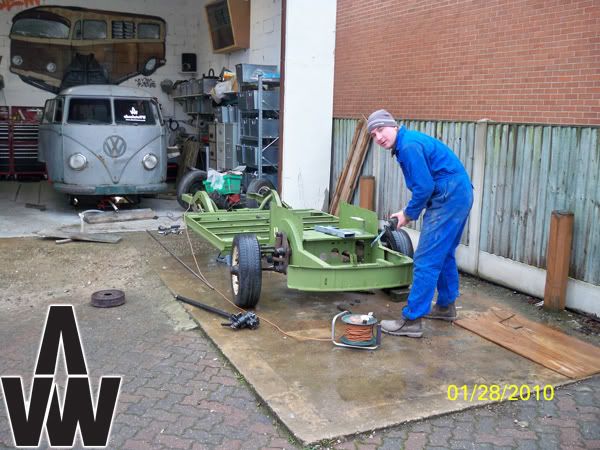 This is a 50mm lift kit bought from 'dsbus' on the SSVC forum. Great product that only needed modding due to the barndoor pedal shaft being different.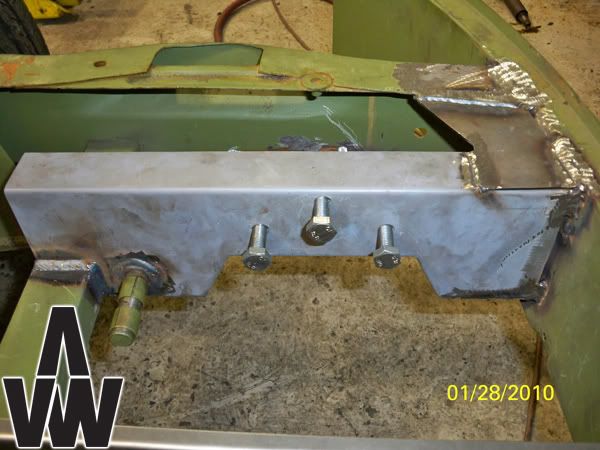 With the cable tubes in and some extra gearbox gussets its starting to take shape....yeah right!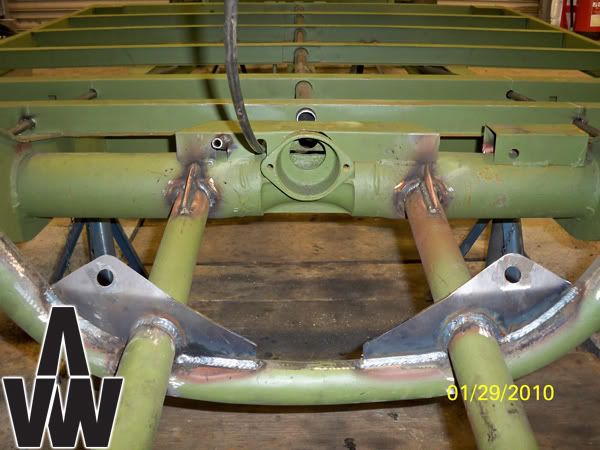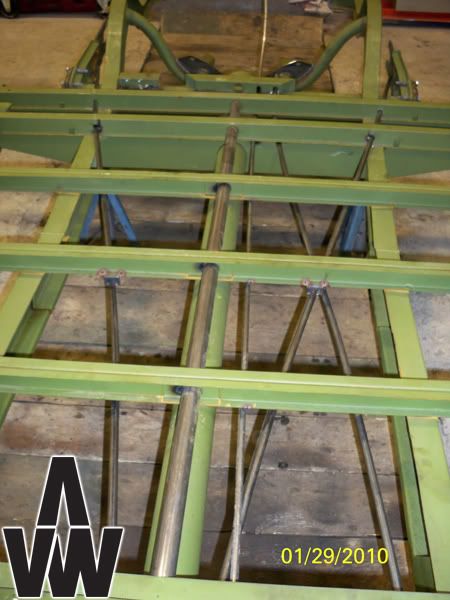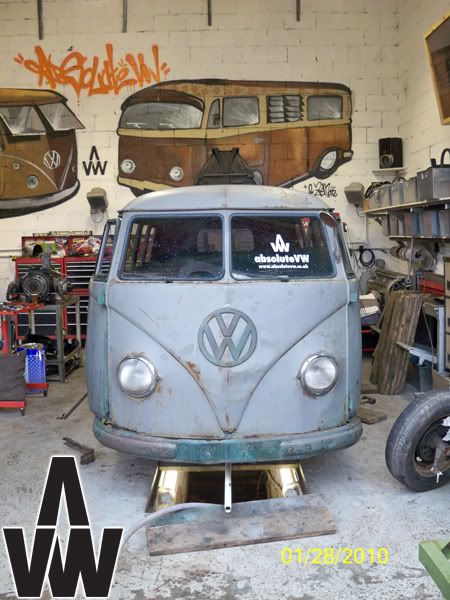 Although we normally like to have a Christmas clean up, we were so busy this year that its slipped into Februarys itinerary!
Silver Steve manned up and popped down to help with the spring clean...not sure if that's a promotion or demotion from teaboy Steve?! ...Cheers Mate :)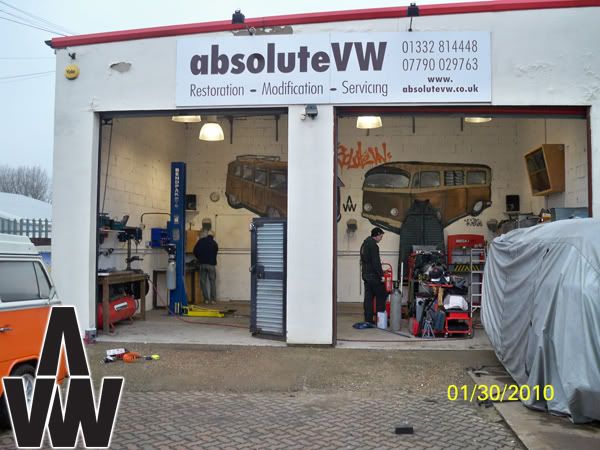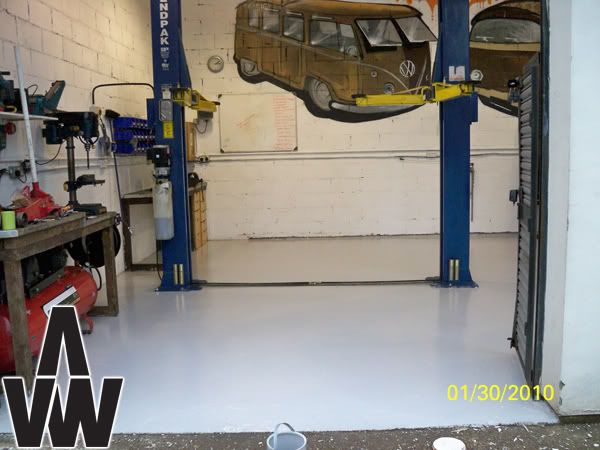 One shiny floor awaiting a fresh coat of oil and rust!!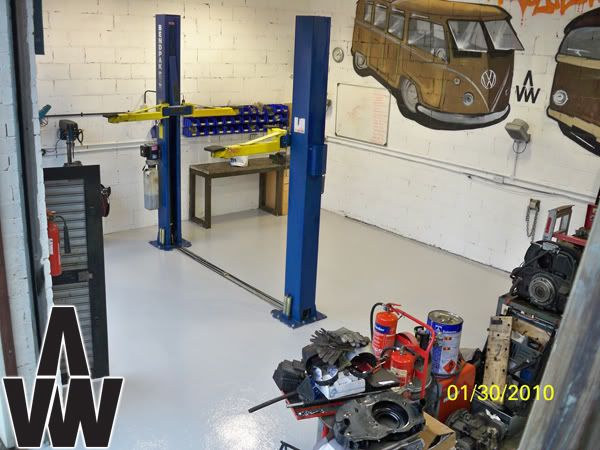 Tom Clarke and the Silver fox looking shady!!