15 February 2010
Barndoor blitz!
Made more progress on the barndoor last week...once you get started on a project its addictive! Rear chassis notches in and beefed up with gussets and heafty side plates.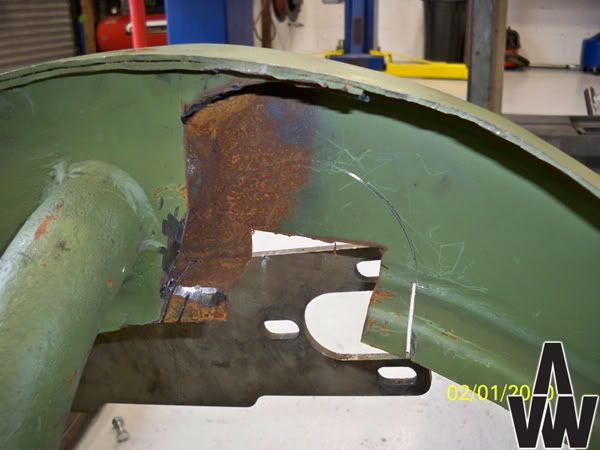 ...just enough room for the wiring loom behind those gussets. Draw wire in place to make the job a little easier when the time comes!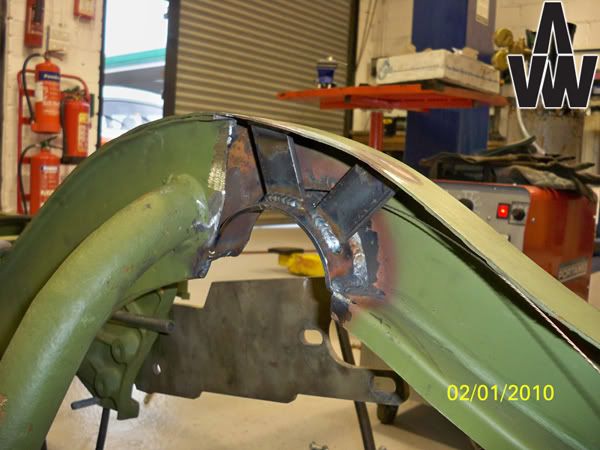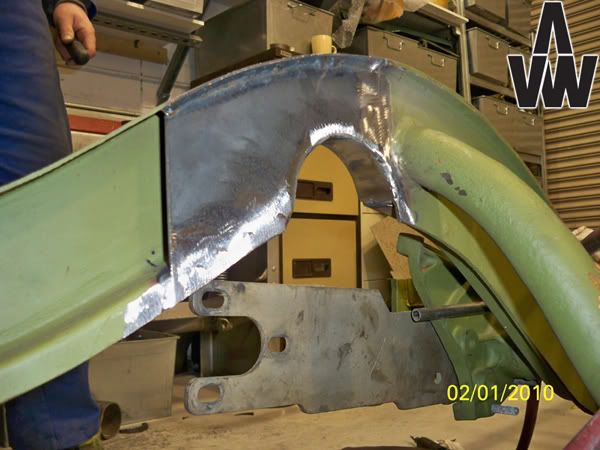 The rear of a barndoor chassis doesnt have shock absorber mounting points from factory (well... the Gerson factory)! The rear chassis cradle is a neat way of mounting them.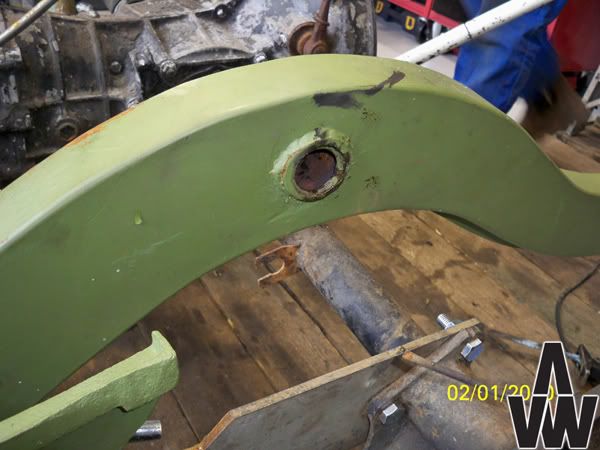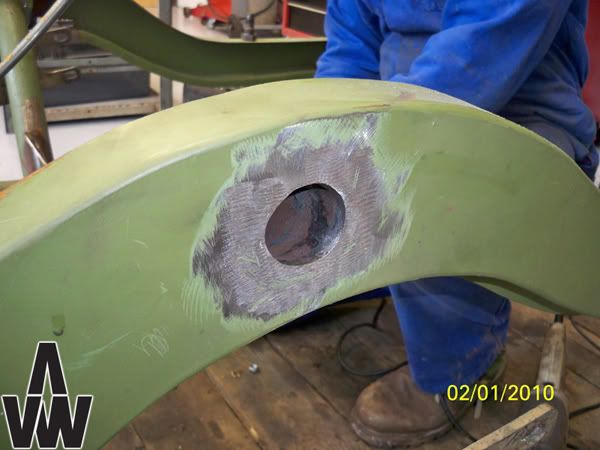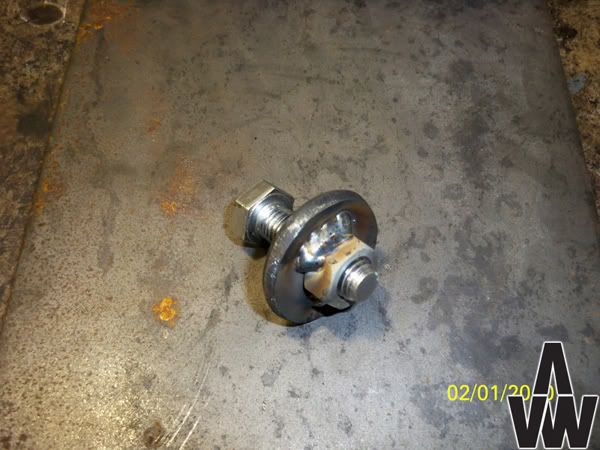 In the never ending quest to be super-low and super- narrow the front chassis welds had to go. Once ground flush they were grooved and re-welded so that they can be polished flush with no strength loss. Its only a few mm's but it all adds up!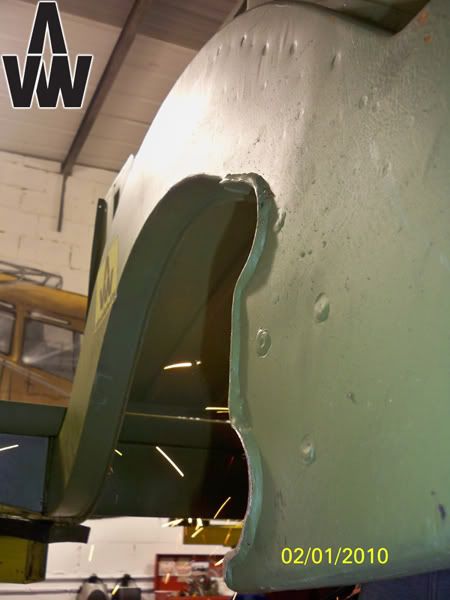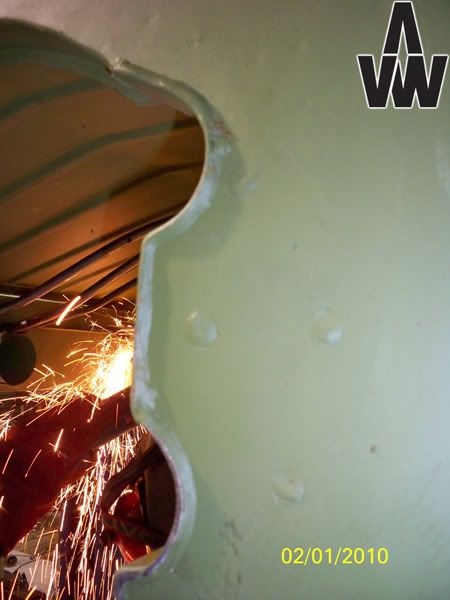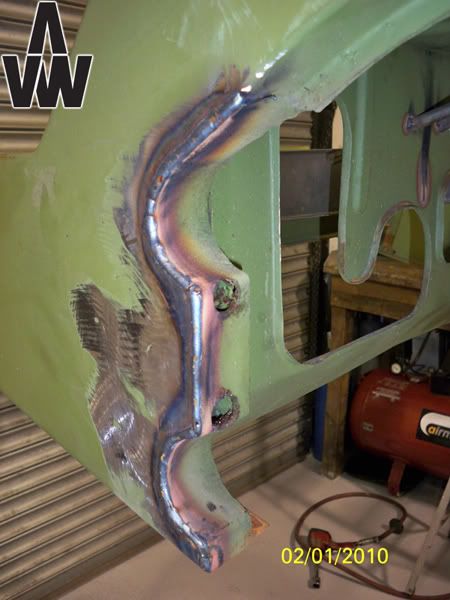 Bills tin work is back from the powder coaters and looking nice in satin black. Lots of show and lots of go too!!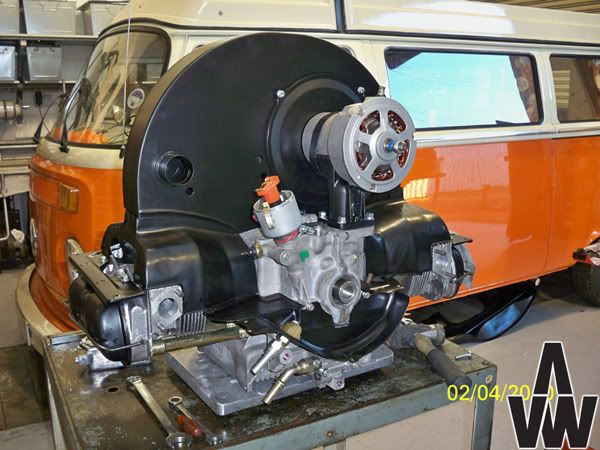 Bob decided it was time to cure his oil leaks once and for all and bought his lovely small window bus down for some TLC! Nice to see it leave blowing exhaust gas rearwards out of the new stainless steel tailpipe rather than up the side of the bus!!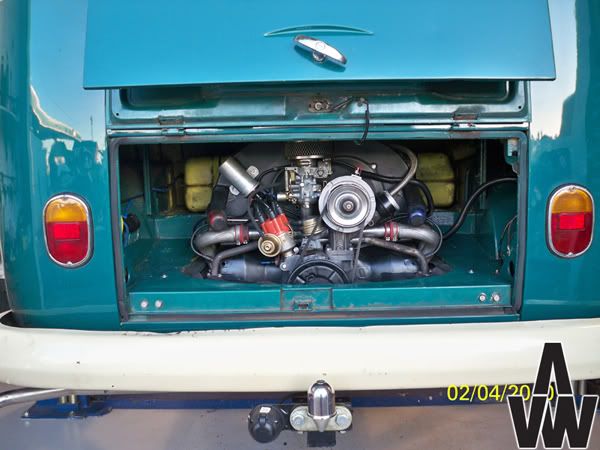 Simon uses his bay to support the Derby phoenix motorbike racing club, using it to travel to and camp at the various rounds around the country...As the racing seasons nearly upon us its time for a few tweeks to help it on its way. Just for the record and for any race fans...Come on Rossi!!!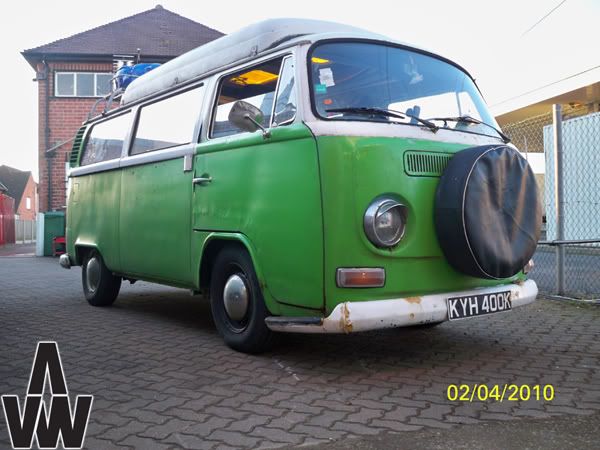 Gordon and his wife cheryl own this nicely presented camper...unfortunately the engine has found itself lacking the necessary umph to make using it pleasurable. Engine and gearbox replacement to follow in the next few weeks.
Twice in two weeks...Steve aka 'The Silver Fox' pops in! This time its a few tweeks needed on his bus before dubfreeze.
We will be trading (Re:standing chatting) at dubfreeze if you want to discuss any future plans for your VW's. We'll be in the main hall Plots 54&55 - Make sure you swing by and say hello!!