05 March 2010
Thumbs up Bro!!
The barndoor chassis off to the blasters after all the various mods and additions. Its back with us on Saturday for a day of fettling before painting on Monday and back on the road by friday!!! Nick - thanks for the transport mate :)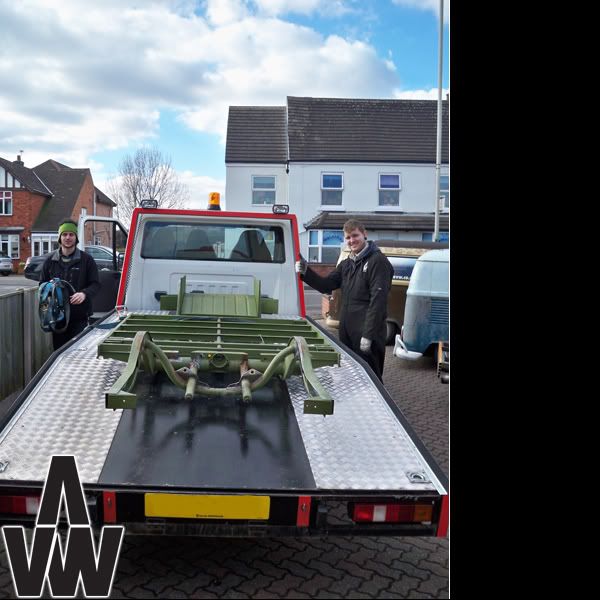 Zachs made the trip back from Leeds with his oh-so cool patina bay for a new clutch. It's a long way to travel but after having some work done poorely locally he's now prepared to go the extra mile to get it here!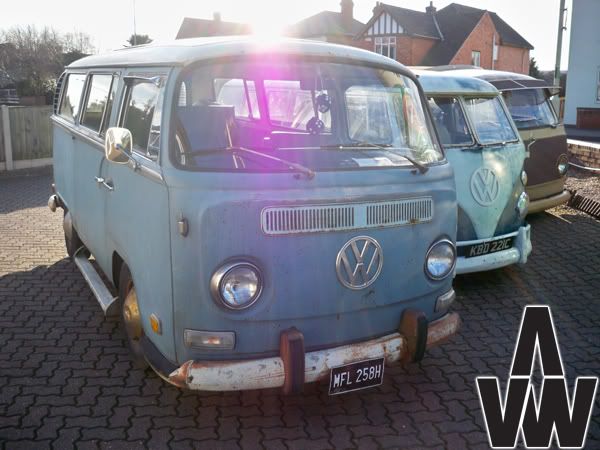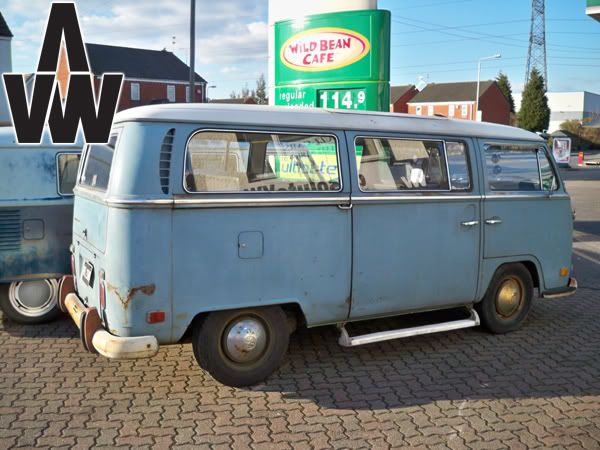 Peter-Austin Bailey is back in for the next bulk of work after having a new engine fitted last year. His bus had been in storage for 14 years and is having a full new braking system fitted to get it closer to MOT ready.
Sam makes his first apperance on the blog...although not an employee, the ammount of tim ehe spends here you'd never know :)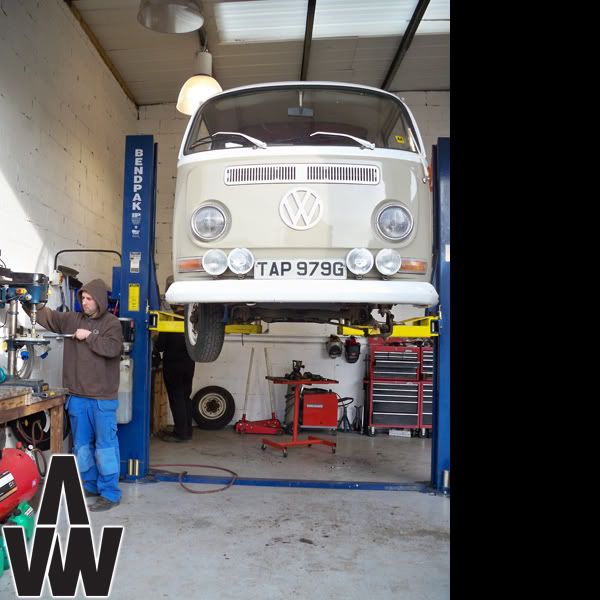 Castle Donington is the home of the one and only ' Barefoot Chef'...our local celebrity food columnist for Camper and Commercial magazine!! Well, celebrity might be pushing it?!
Barefoort Daves van is in the truest sence a dailey driven and can be heard papping his hooter at least twice dailey when passing by...You know we love it!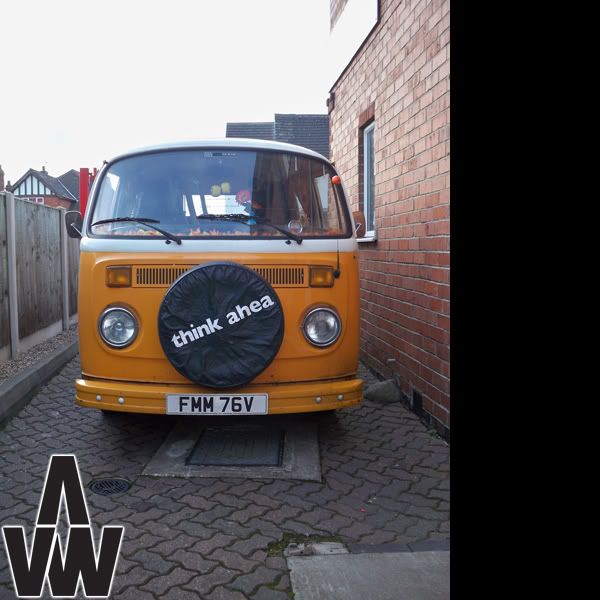 Mot'd for another year, but back in soon for sliding door repairs before the summer campingt starts.