29 March 2010
What a beauty! ...(although i wouldn't fancy polishing all that chrome!!!)
Grants bus is with us for a little fault diagnosis work so it goes as well as it looks. Should anyone need collection and delivery just give us a tinkle!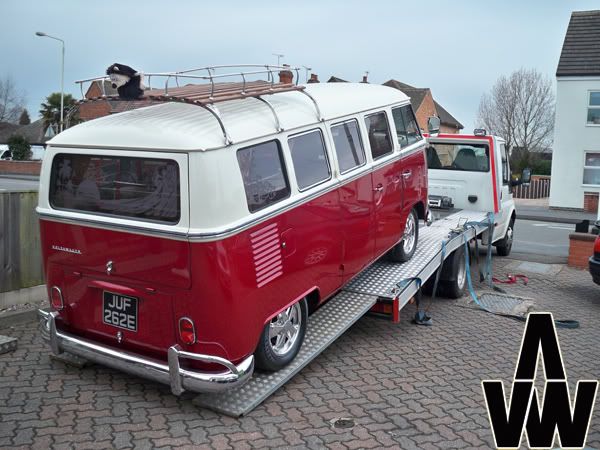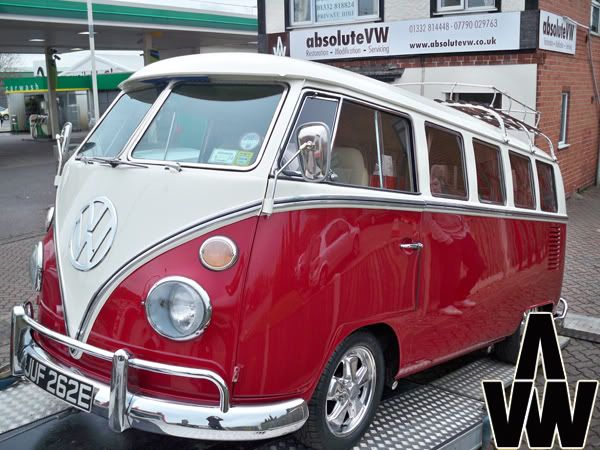 Ceris bus is also with us for a little TLC before the summer.
Thank god it came to us before she clocked up any miles as its missing the two large pieces of engine tinware essential for keeping the engine cool.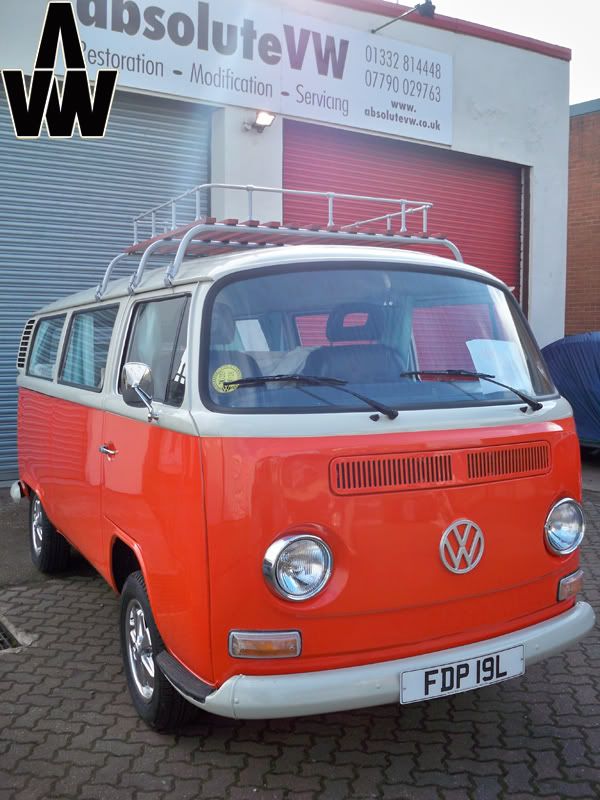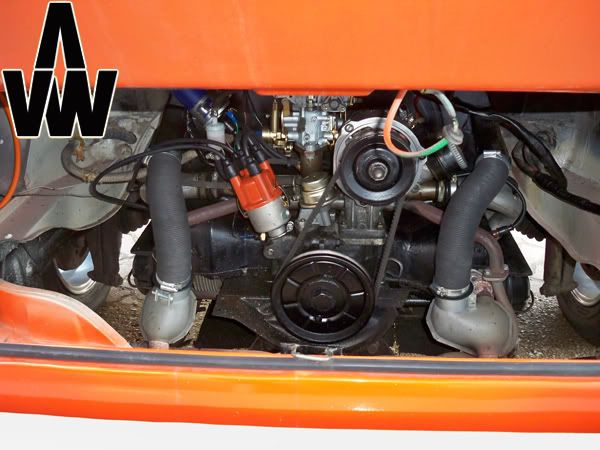 Gordons bus has a pop rivet repair panel removed that was covering the usual inner wheel arch rust gremlins. New arch fitted and off at the painters as we speak :)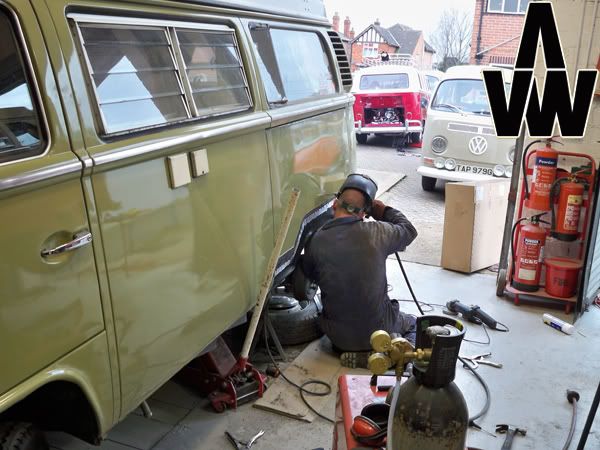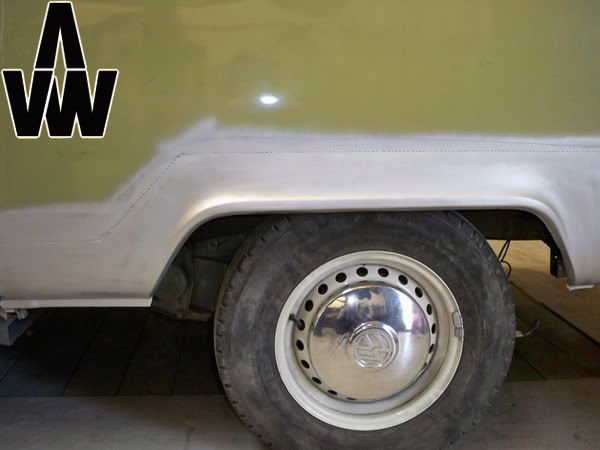 Smithy makes his debut on the blog and gets stuck into a bit of Barndoor painting.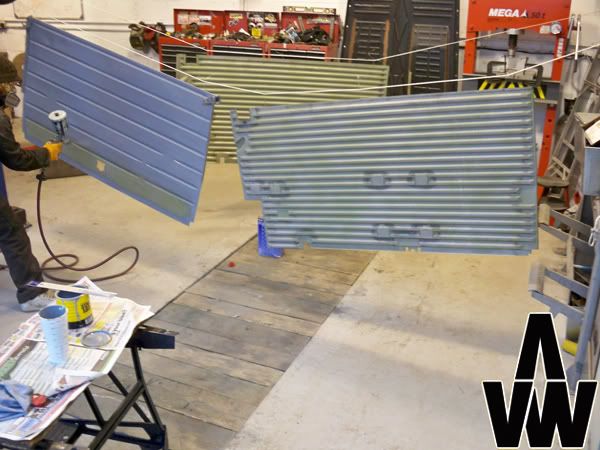 Faster smithy....faster!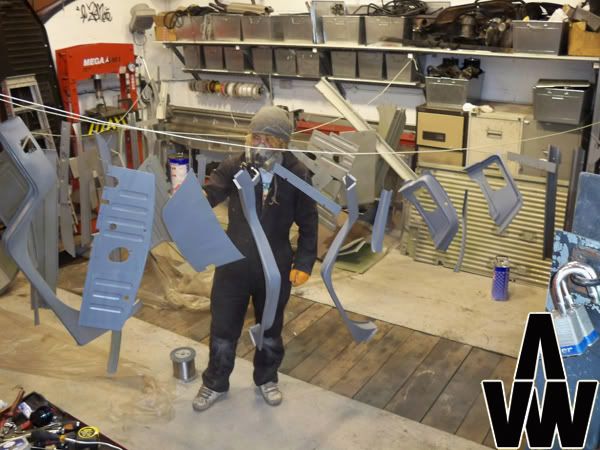 Peters van is now Mot'd and back on the road after many years in storage.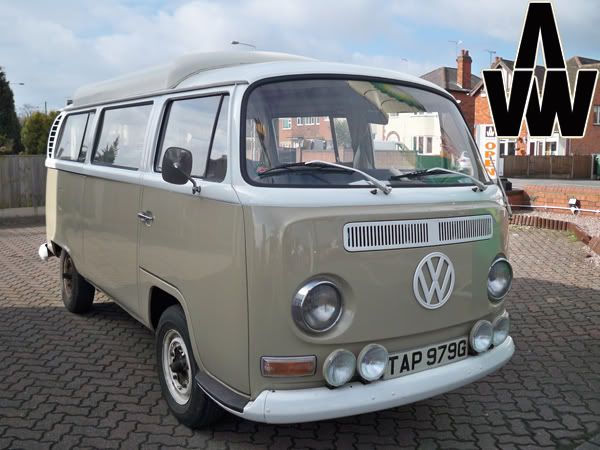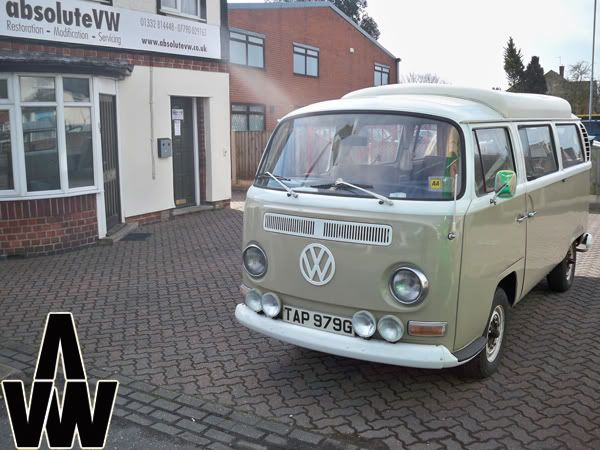 Mel and ians bus prior to collection and looking good! With the brakes and spindles ticked off the to do list and with the seat belts in we fitted last year, the bus is now ready for a full season of family fun....enjoy :)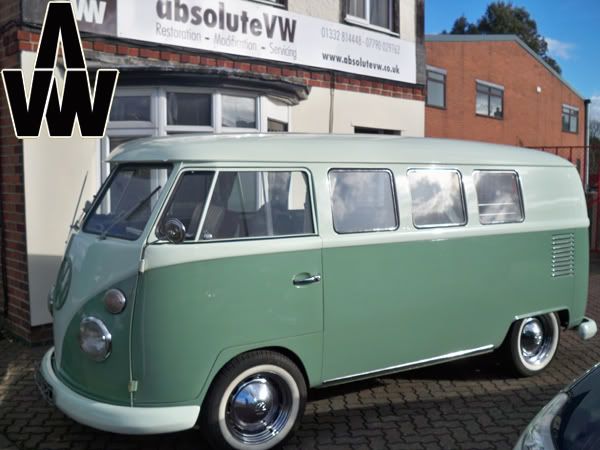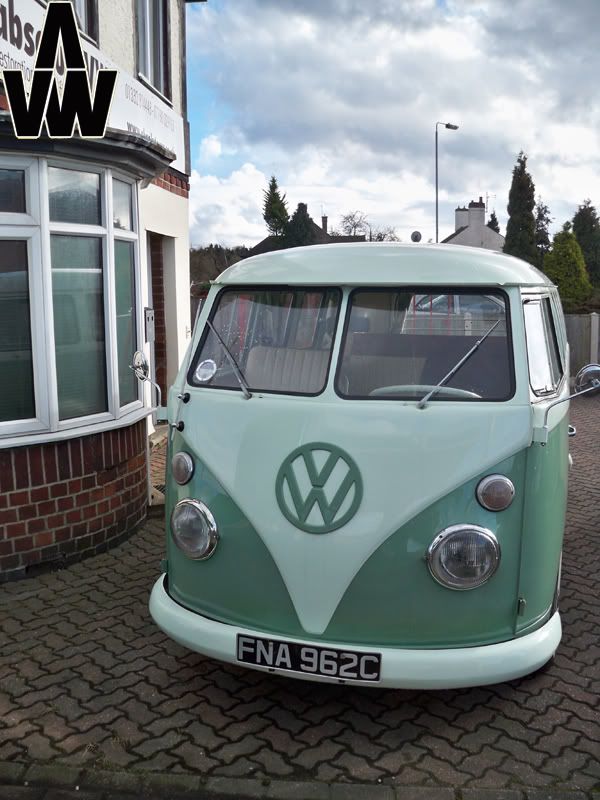 20 March 2010
I don't know where that year went....Damian was in for his yearly MOT and service this week. We've looked after it now for a couple of years and have got it to the point where it sails through MOTs with nothing to do.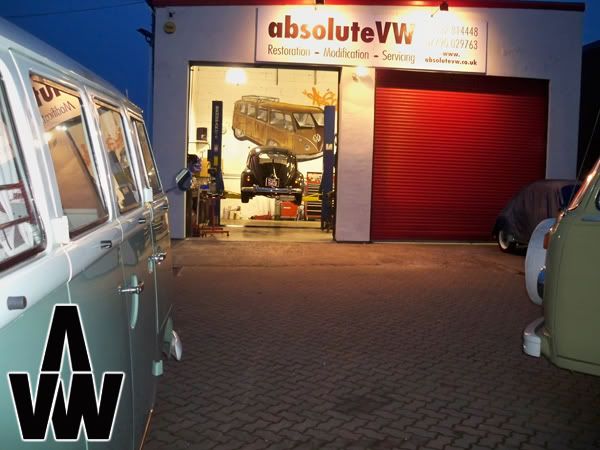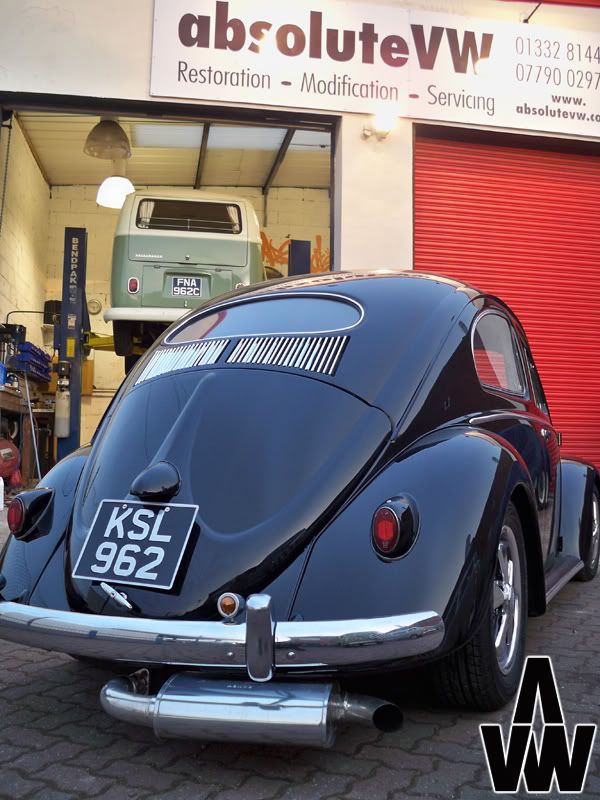 Next job on the hit/fun list is to remove the aftermarket indicators and revert to the oh-so-cool semaphores!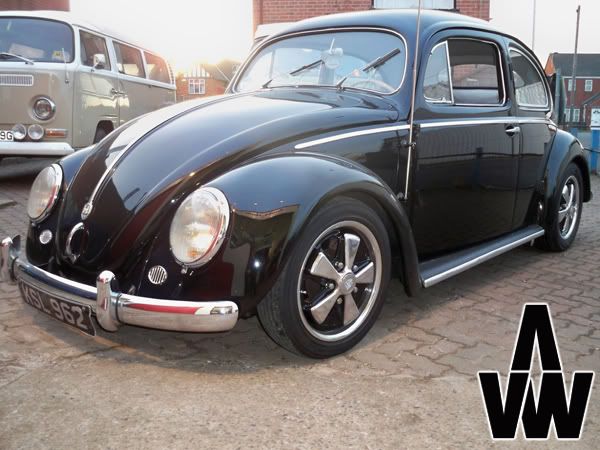 Mel and Ians split is undergoing a transformation back to stock after being at the hands of some indonesian bodgers. Its not uncommon to see work like this on these buses where access to correct parts is limited. The home made servo pushrod and rear brake line routing were pretty funny!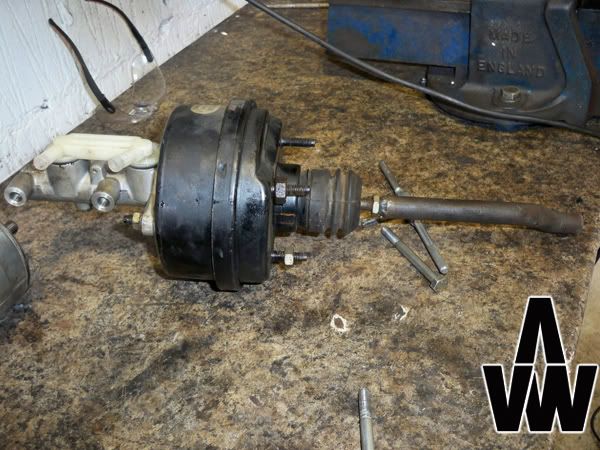 Dual circuit master cylinder with CSP conversion resevoir fitted and brake lines renewed in factory location. With new brakes all round and refurbed king and links it now drives and stops as it should!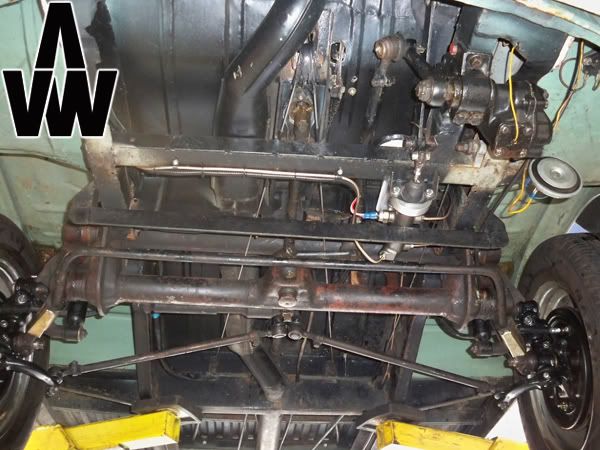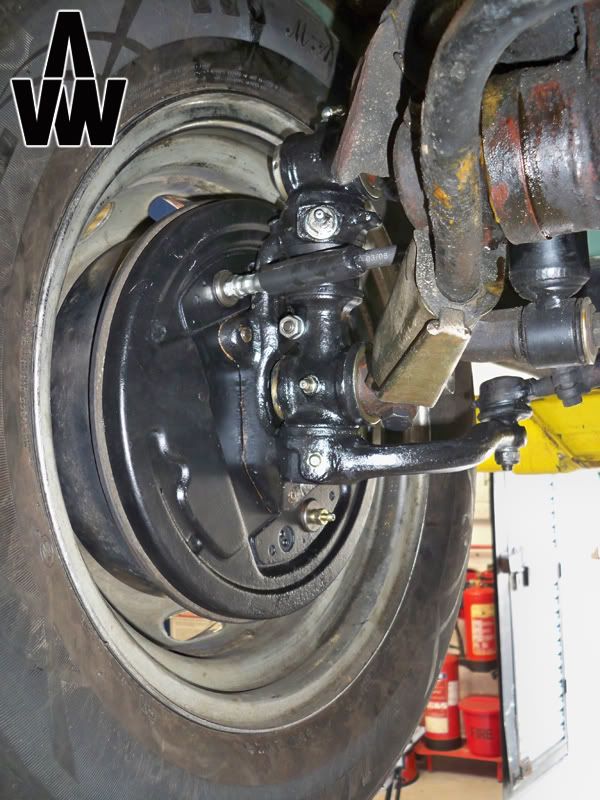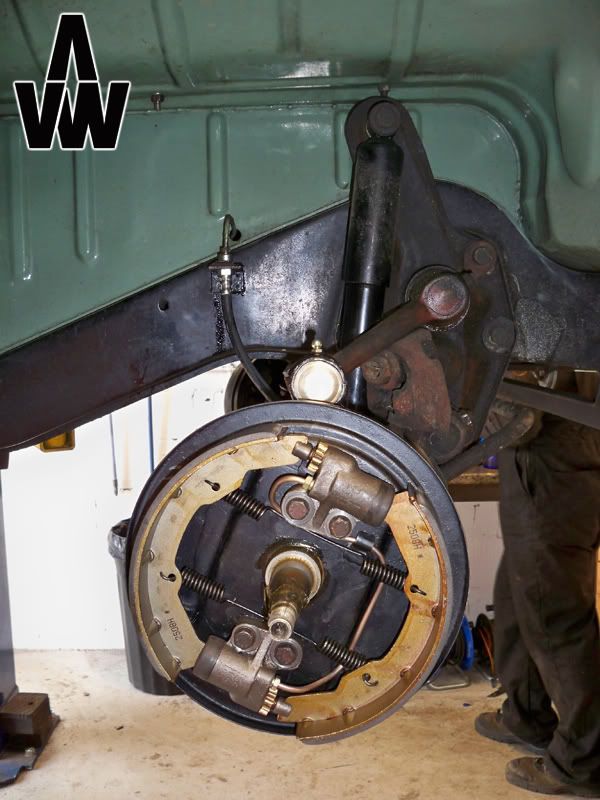 Gordon and cheryls tired 1600 packed up ready for delivery. Its being stripped and rebuilt as a 1776 with twin carbs and light head work. Should push them up the hills a little faster!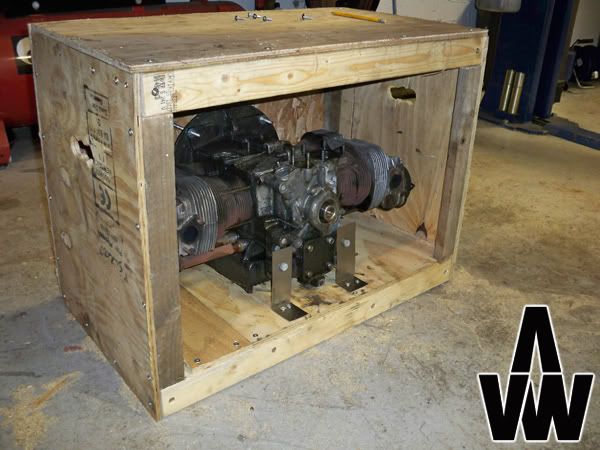 15 March 2010
All work and no play makes simon a dull boy so they say! To remedy this i had a little me time on our BD project last week! (I'm sure there's a joke in there somewhere about a bus-mans holiday:) )
...Tom displays the skilfull art of hand signaling whilst towing!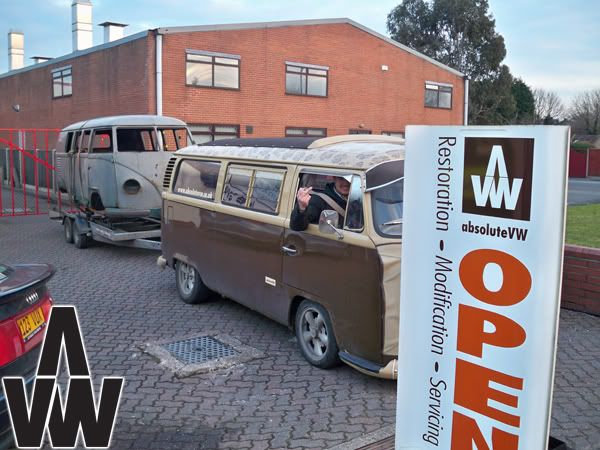 You know the summers nearly here when Tom gets his bug out...not long now
We had the chassis and panels blasted and then got busy on painting the chassis. When the bus is fully welded it will have the underside painted again...but its piece of mind knowing you've got to everywhere first.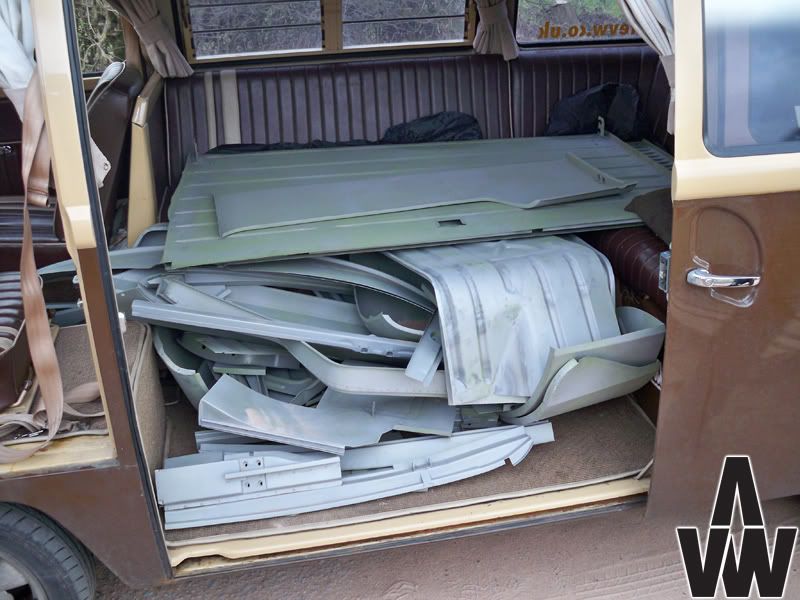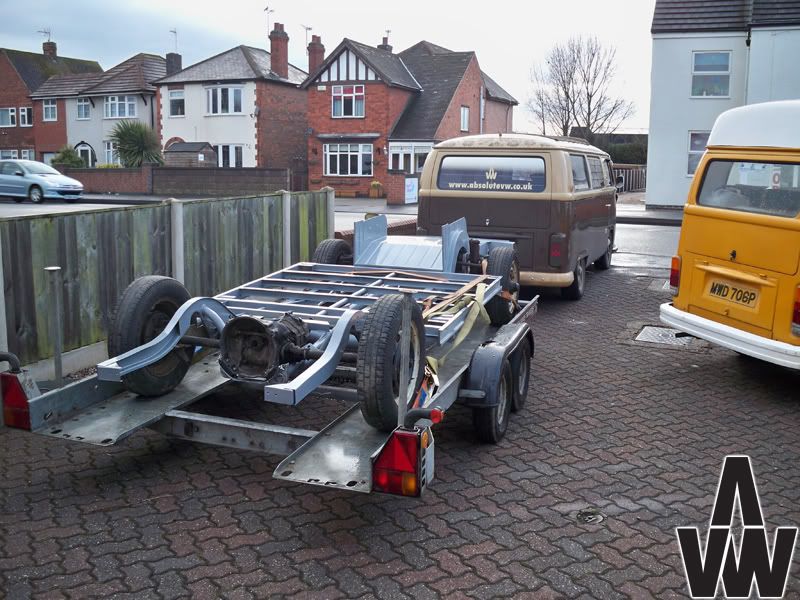 Stock spindles freshly refurbed and ready for refitting this week to Mel and Ians split.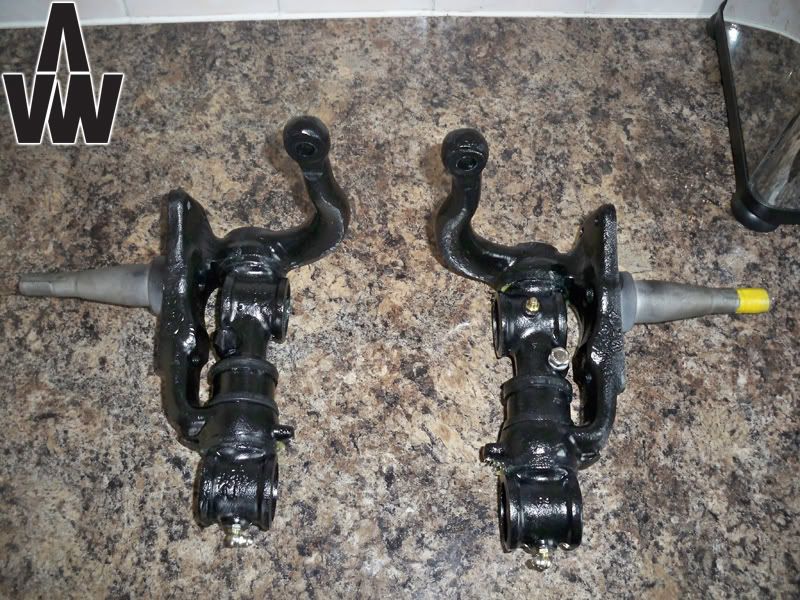 ...and just for comedy! Is this not the funniest engine bay wiring you have ever seen? Its well up there for us, but can't top the beetle home made wiring loom we worked on a few years back that was made from all the same color wiring! As you can imagine, fault finding wasn't a two minite job :)
The engine is being rebuilt and increased to 1776cc. We'll put a before and after up over the next few weeks.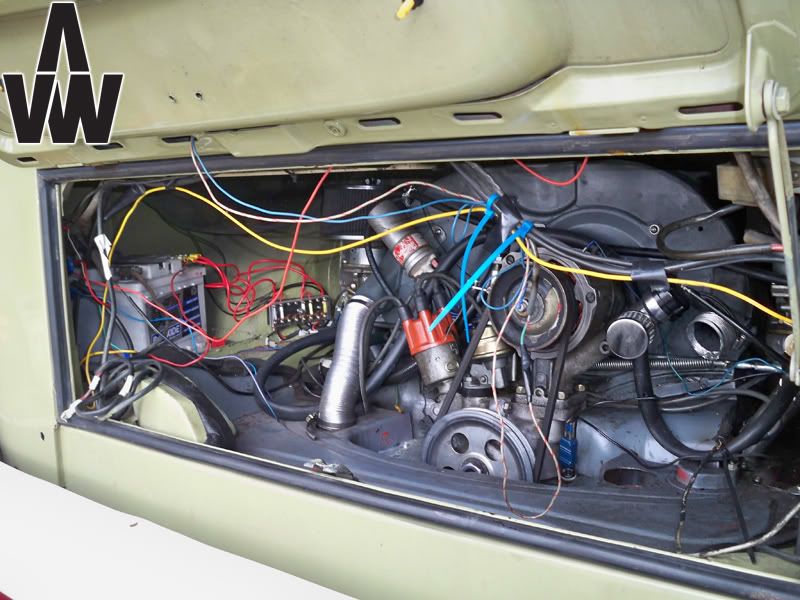 05 March 2010
The barndoor chassis off to the blasters after all the various mods and additions. Its back with us on Saturday for a day of fettling before painting on Monday and back on the road by friday!!! Nick - thanks for the transport mate :)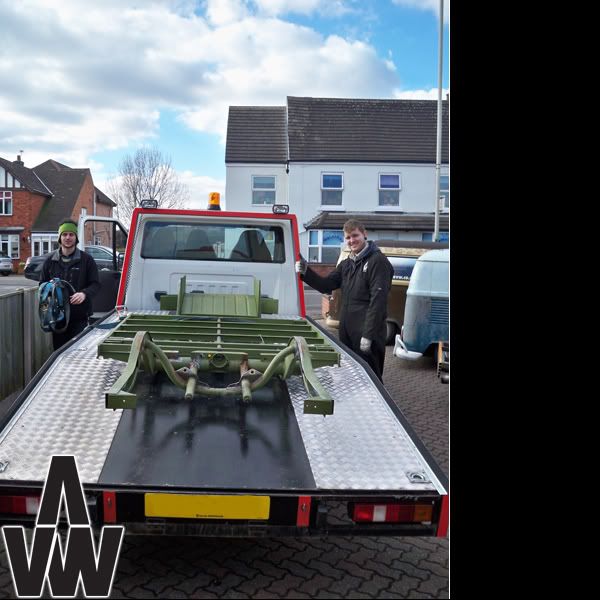 Zachs made the trip back from Leeds with his oh-so cool patina bay for a new clutch. It's a long way to travel but after having some work done poorely locally he's now prepared to go the extra mile to get it here!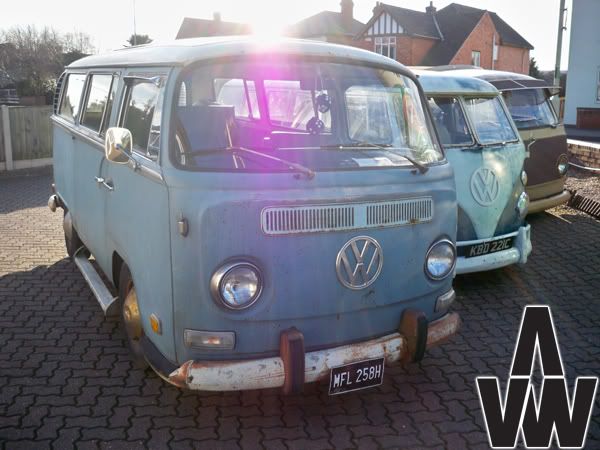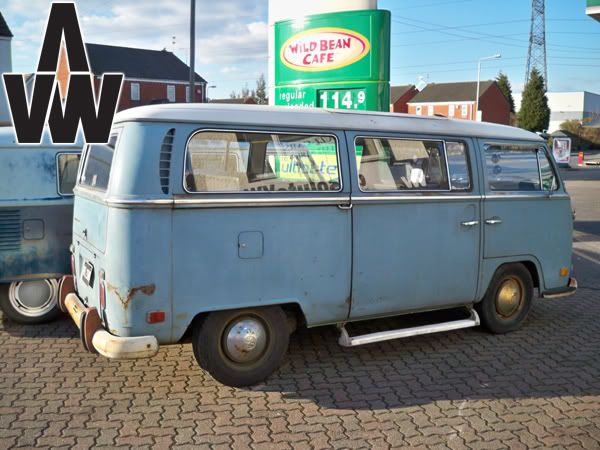 Peter-Austin Bailey is back in for the next bulk of work after having a new engine fitted last year. His bus had been in storage for 14 years and is having a full new braking system fitted to get it closer to MOT ready.
Sam makes his first apperance on the blog...although not an employee, the ammount of tim ehe spends here you'd never know :)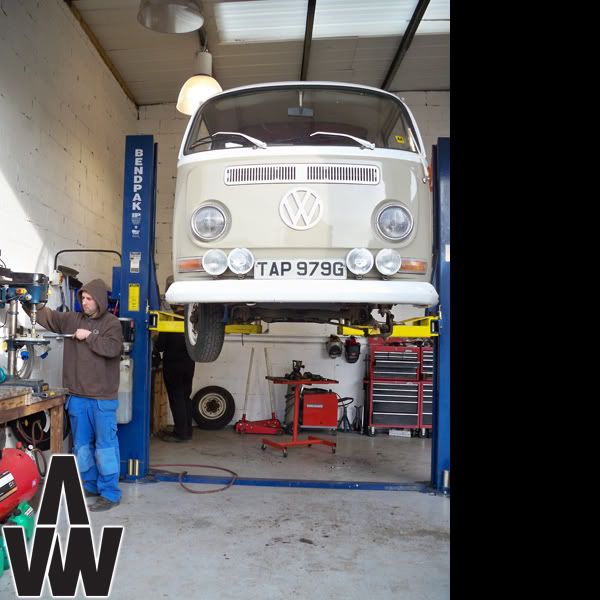 Castle Donington is the home of the one and only ' Barefoot Chef'...our local celebrity food columnist for Camper and Commercial magazine!! Well, celebrity might be pushing it?!
Barefoort Daves van is in the truest sence a dailey driven and can be heard papping his hooter at least twice dailey when passing by...You know we love it!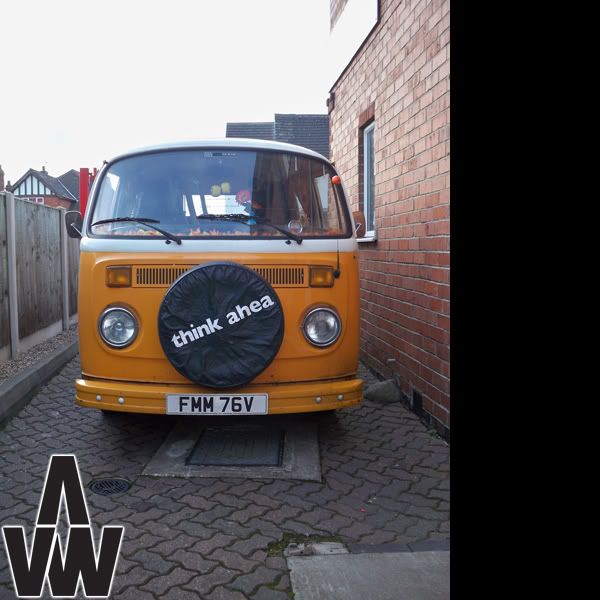 Mot'd for another year, but back in soon for sliding door repairs before the summer campingt starts.