19 April 2010
Too busy for bloggin' !
As the show seasons just about in full swing and the suns-a-shining, we're busier than ever getting you all sorted and ready to enjoy your downtime trouble free.
To help us cope with demand (and so we can try and keep ontop of our blogging!) Cameron has joined the team. He's studying a three year apprentiship with us... so plenty of time to wipe that smile of his face!! :)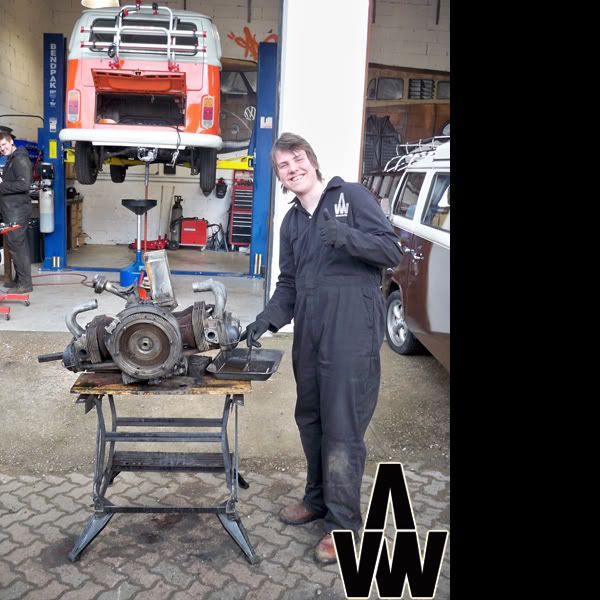 James pops in to rub in the fact that i've made a promise to the better half to give up road riding!!! Ummmm.....Girls or bikes? Girls or bikes? Girls or bikes? Girls or bikes.....
We squeezed Simon Knight in last week for new heat exchangers/exhaust etc. I played a good hand in the restoration of his bus many years ago, so always pleased to see how well its lasting and to now work directly for such a top fella Re: 'MR HAPPY' on the tailgate :)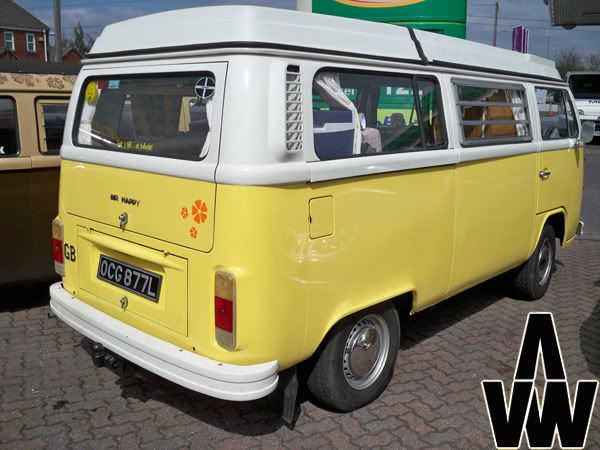 Swannys frames we're also squeezed in for building up with all new seals post paint. I'm sure the completed van will be making it onto the blog in the near future...looking good Swanny
Tom Jenkins treated his Karmann to a new gearbox last week. Unfortunately he didn't have much choice as it lost drive in third and fourth! All sorted and back on the road for the summer though.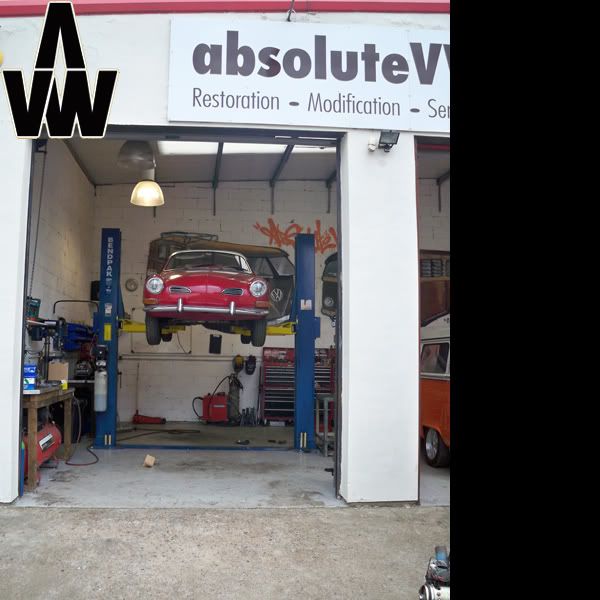 Ceris bus looking good and ready to roll....now with brakes that don't judder and the necessary tin ware to stop the engine cooking!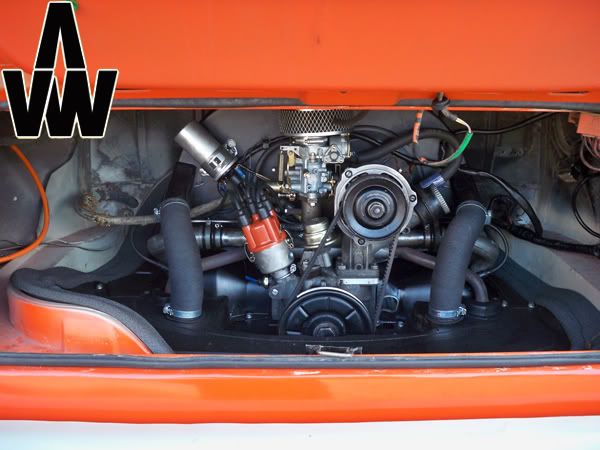 The 55 had the carbs set up and balanced before it left us. This has got to be one of the fastest 1641's i have driven over the years now its had a tweak!