23 April 2010
8 Days a week!
What a mad two weeks...I've finally smashed my 14 day 200 hours record and acknowledge myself once more as king geek of the Volkswagen World!
The hard work seems to be paying off as we're busier than ever with new customers with some really tidy buses. We took delivery of a new lift this week to try and keep the waiting time for booking in to a minimum this year....famous last words!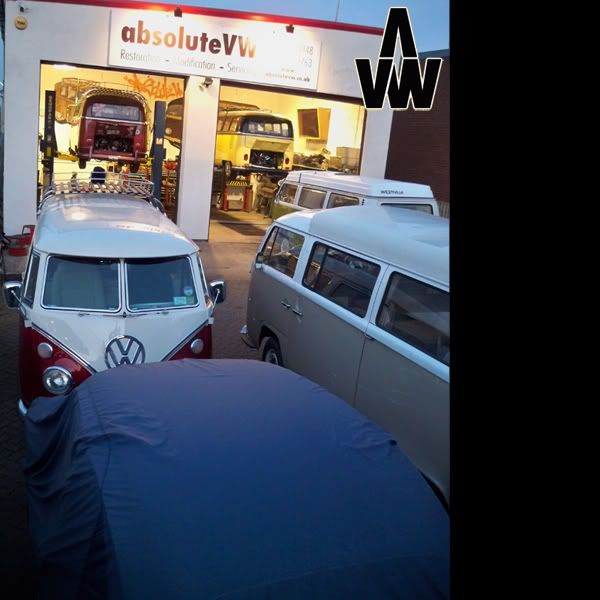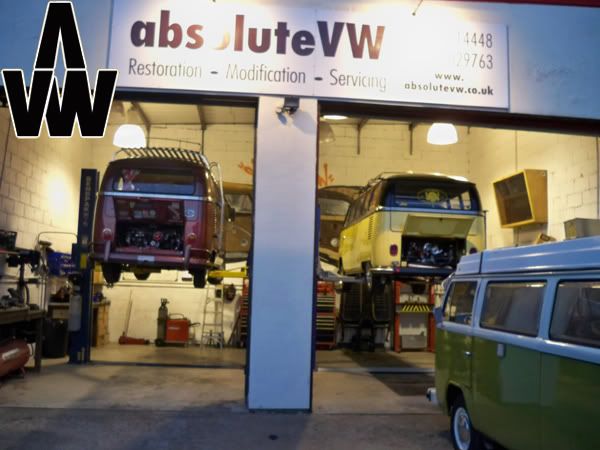 Other exciting things that are in full flow are our bespoke interiors...Nicks van on the right has had a full retrim which will be followed next week with the white american oak handmade cabinets, cooker etc.
We will be trading at Stamford hall and taking Nicks van along (thanks Nick) so swing by and have a chat with myself or Zak if you like what you see!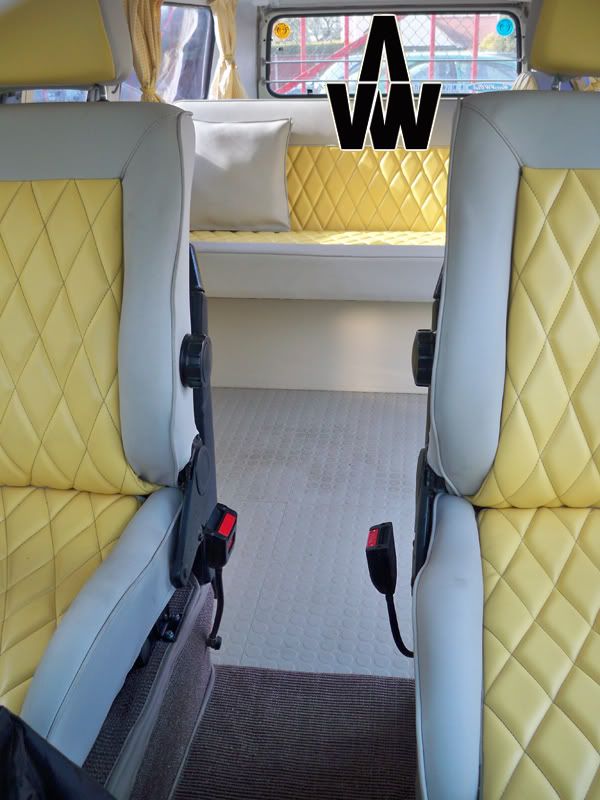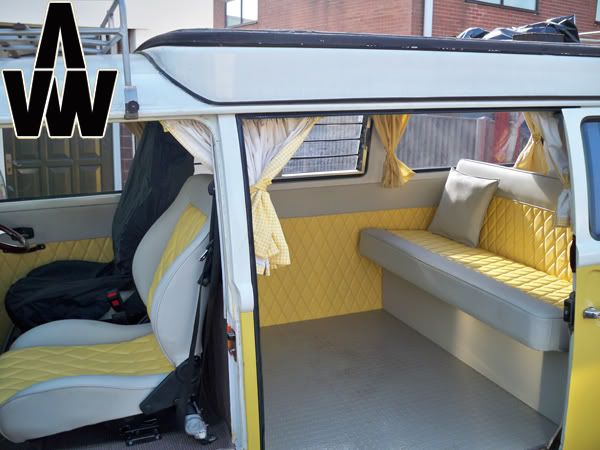 Matt had to bite the bullet this week and have his engine and fuel tank out. If you have had a new fuel tank sender fitted and experience random cutting out afterwards you might want to remove the labelling sticker thats floating around in the tank that the fitter forgot to remove! Sounds crazy, but this is the third time i've had to remove GSF stickers from tanks in the last 12 years.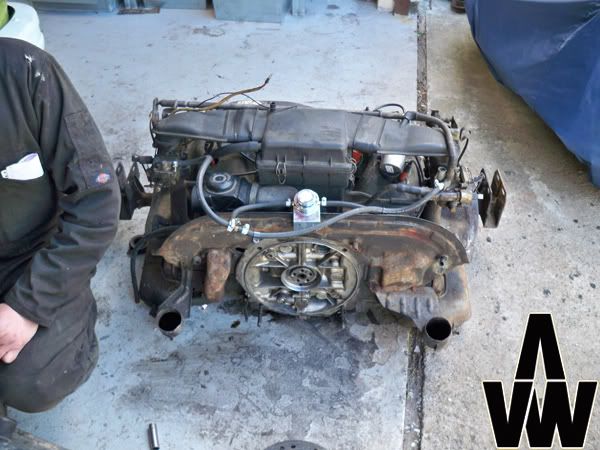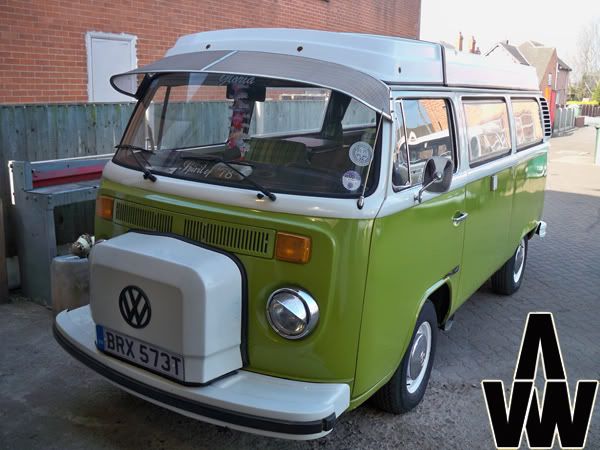 I knew Margaret wouldn't pose for the blog so we went for stelth long zoom :) Bill and his bride came to pick up their beautiful van this week. Me and Tom really enjoyed doing a top install so they can get to France trouble free. Two of the nicest people and a credit to the VW scence.
(Have a look at Smithy looking in Matts tank for that sticker. We resorted to two long wires soldered to a bulb and a 12V batery in hour two of hunting....patience is a virtue my son!)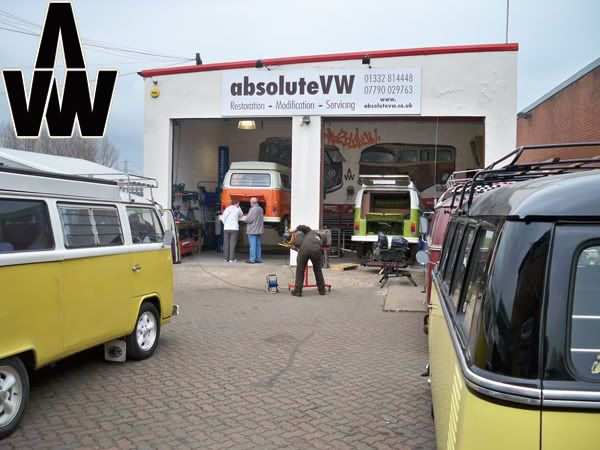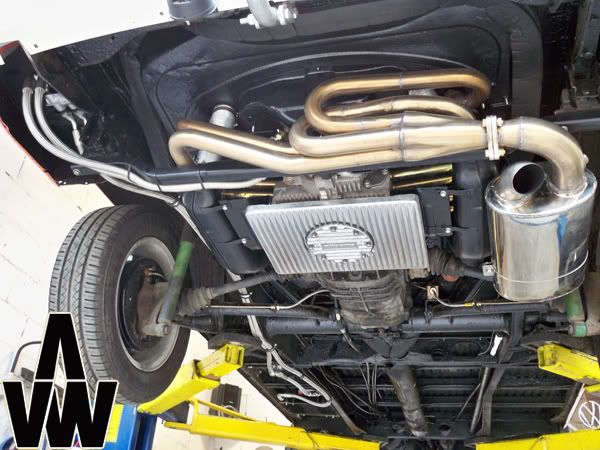 Bills so excited he thinks he's in France and blasts up the wrong side of the road...lecture sur la gauche!!!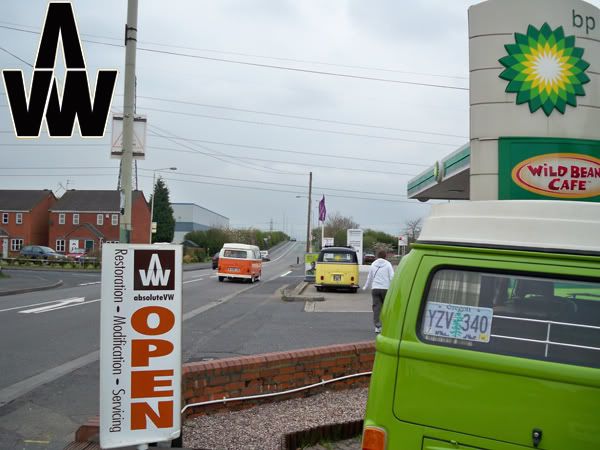 The workshop took a bit of a watercooled battering over last weekend...Tom came down to put some Alloys on after running out of time at work lowering it....shame i uploaded the wrong pic and its on steels!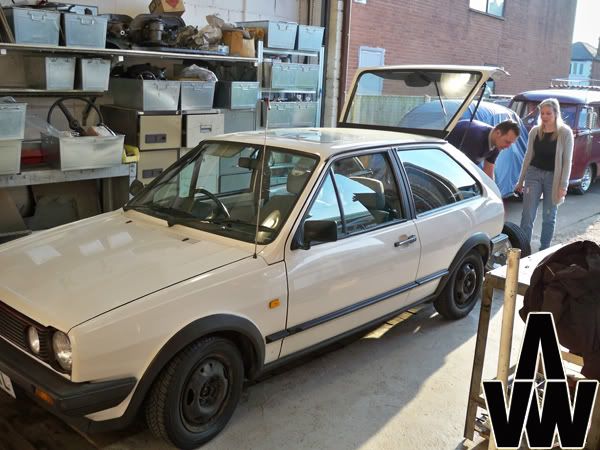 ....Should have been a builder!!!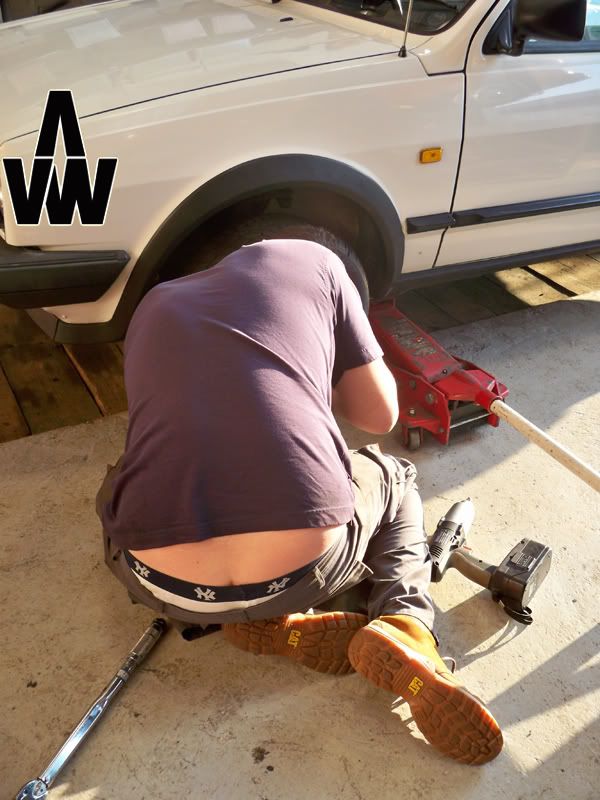 Stu missed church on Sunday to give his Passat a long overdue tickle with the lowering stick. Tom came to the rescue and sorted him out.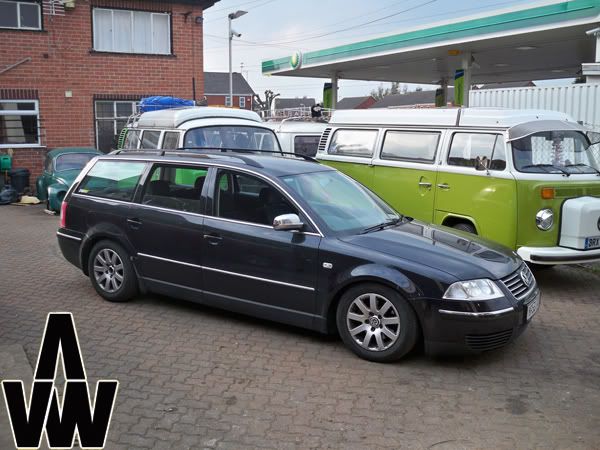 Tivey-Day takes the gold star of the week award and swings in with a KFC and a comfy van to sit in.....YOU DA MAN :)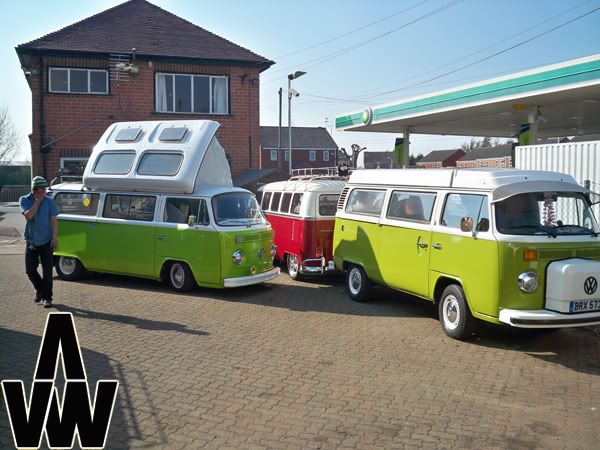 Chris owns this lovely bug, now rocking a new speedshop motor. We got blessed with tidying up the terrible install done by a supposed vw specialist and completing the first service work. Next week were working on his dads bus...how cools that!