28 April 2010
I give Zaks latest interior handywork the double thumbs up on Friday. He's met the brief for the refit - keeping it lightweight with maximum storage.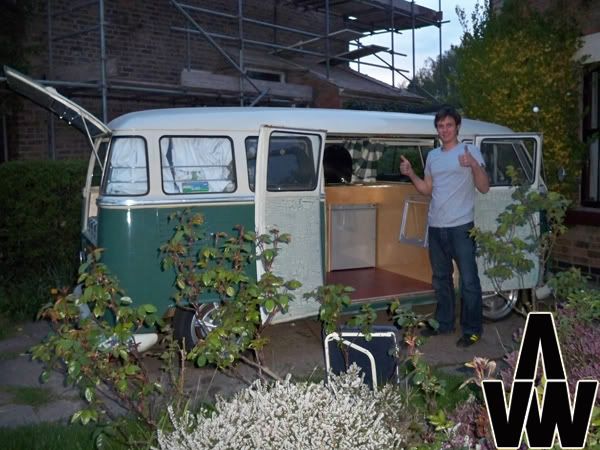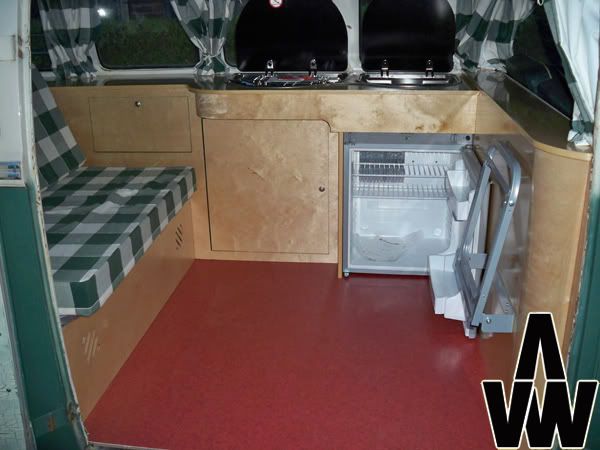 ...with a big enough cooker to do a Sunday lunch!!!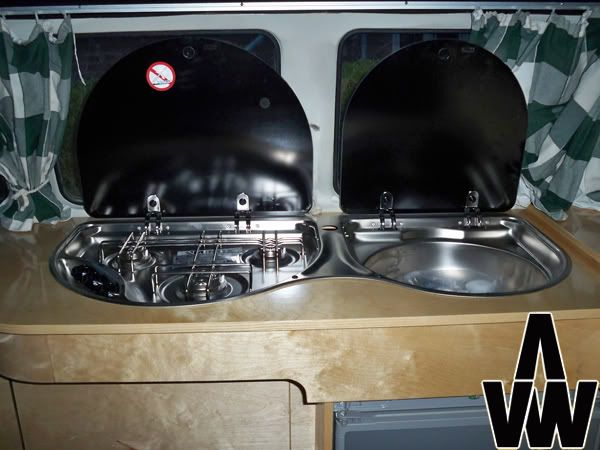 Here's the man himself part way through Nicks yellow bay. Come and have a look at the finished product at Stamford and discuss any ideas you may have for your VW.
All work is bespoke so we're happy to take on all - from single cabinets to full refits.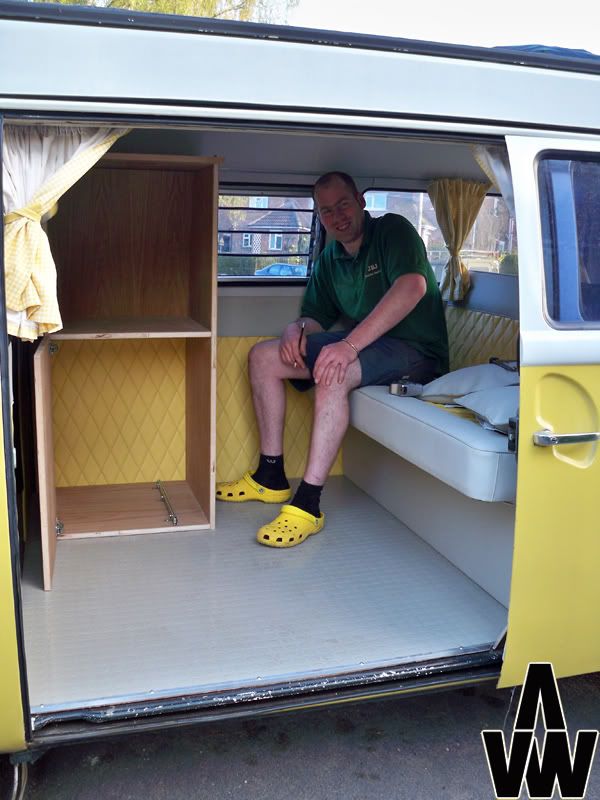 ...Three way 30l fridge and a full height pull out drawer for taller items (Re: wine bottles!)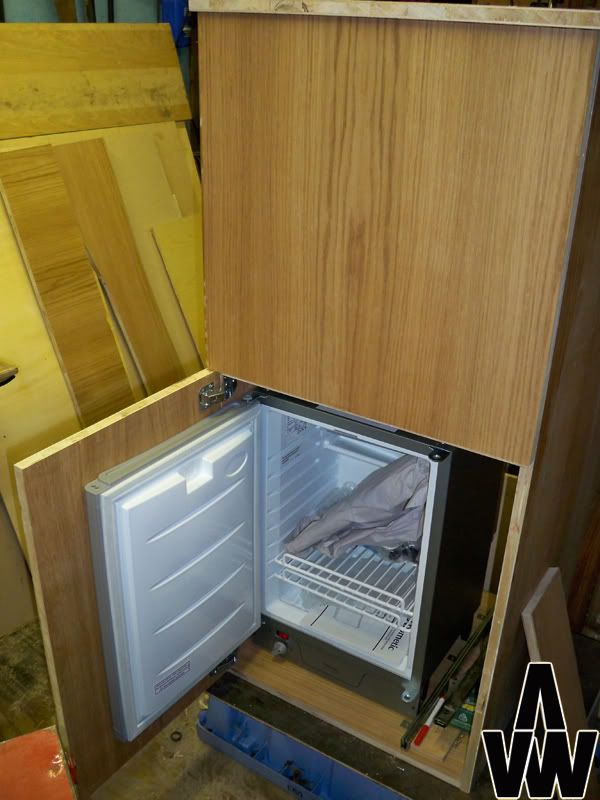 ...and two burner hob. We've had the brushed stainless steel surround fabricated to suit the cooker.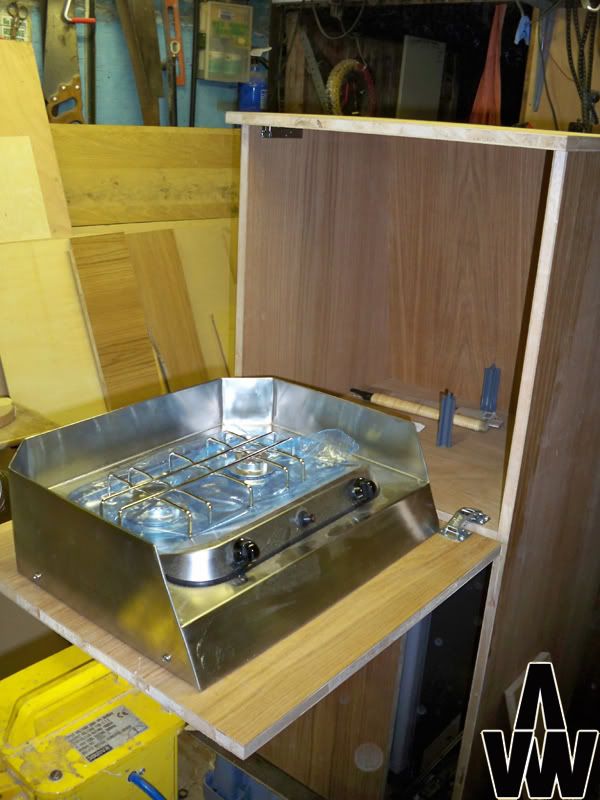 Zak assures me that every tool in his workshop has its place...shame every woodworker i've ever known doesn't put them back in it!
Tom completes the first sevice on Peters van after his new engine.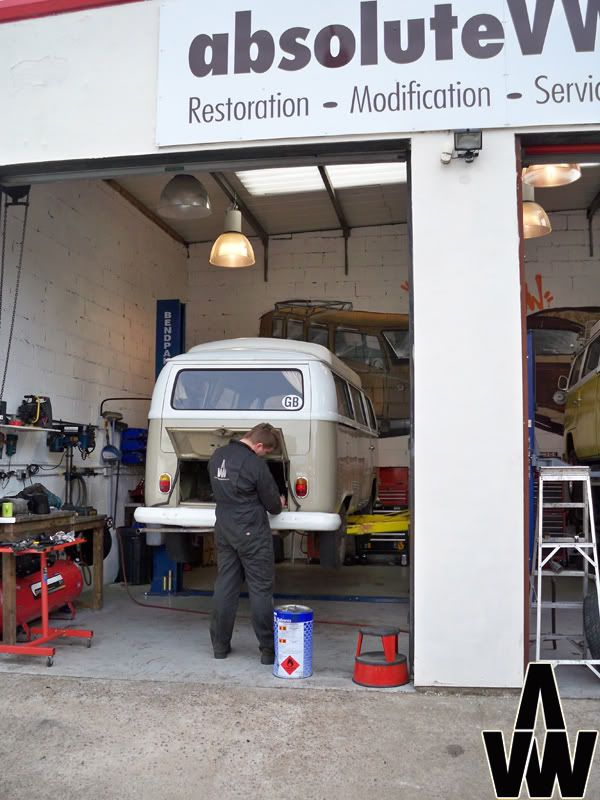 Couldn't resist a cheeky shot of Tiveydays RGV ready for another season of track days. Ummmm, got to love the smell of two stroke :)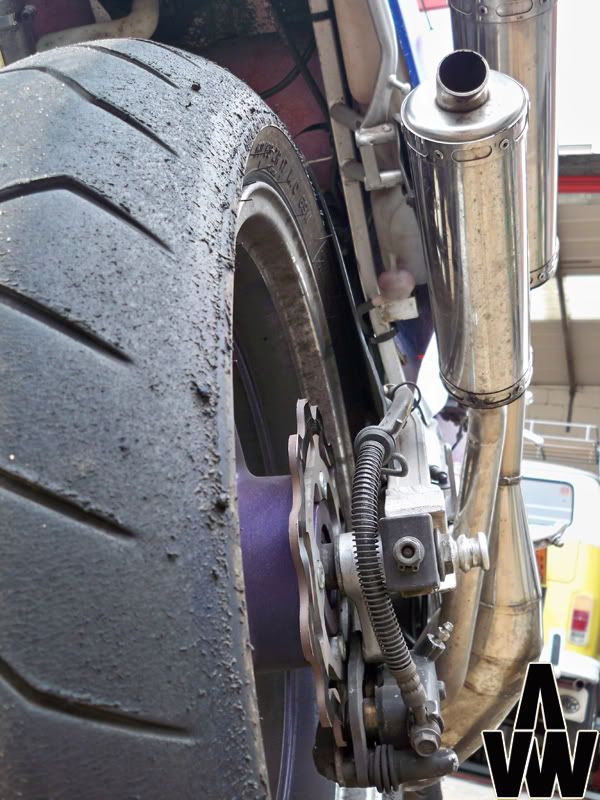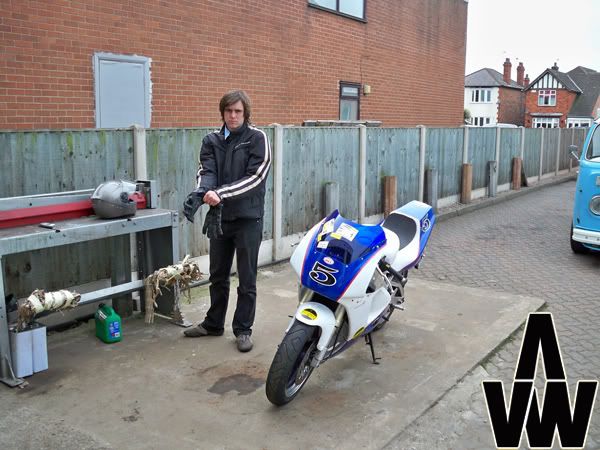 Carl Mee picks up late friday to make it to Big Bang. We worked late into the previous night to hit the deadline as he's a top fella :)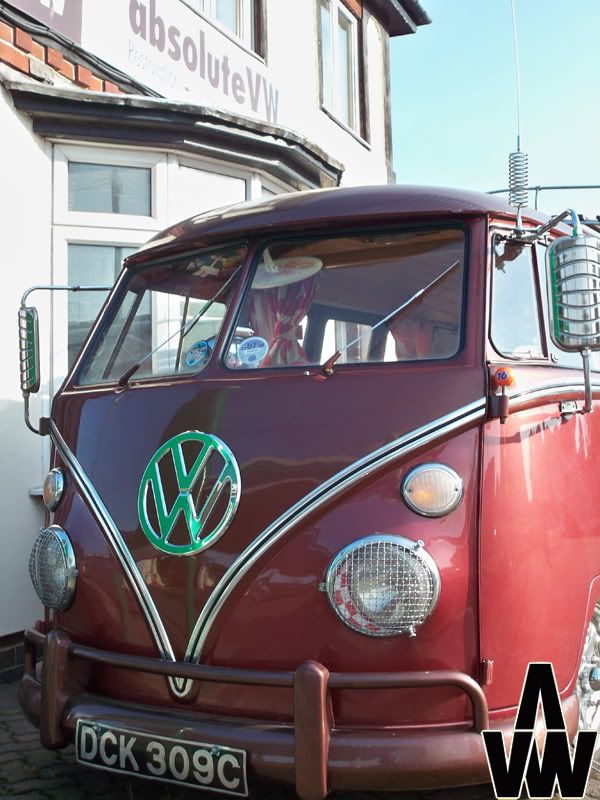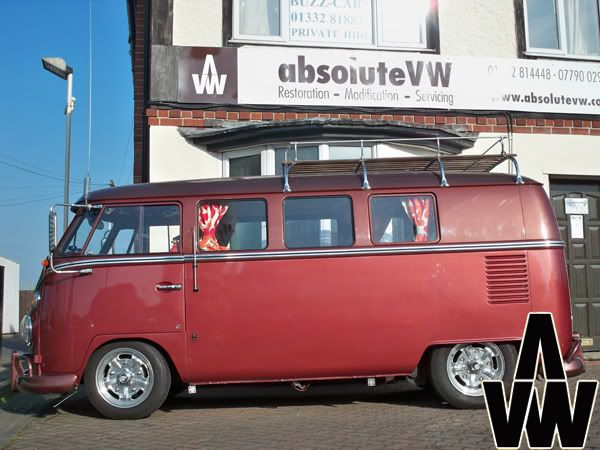 Matts bay sits proudly alongside Carls split ready for collection for what turned out to be a scorcher of a weekend.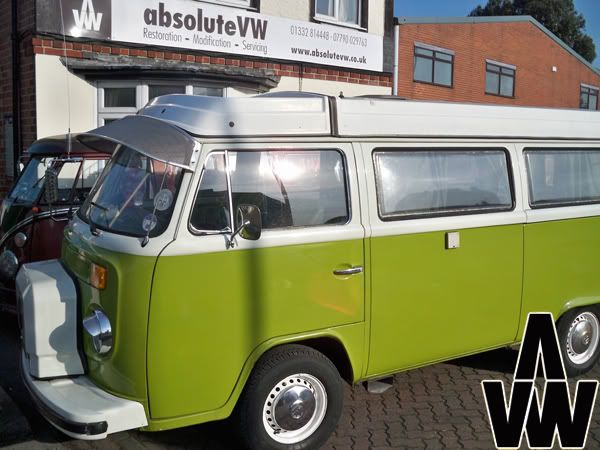 x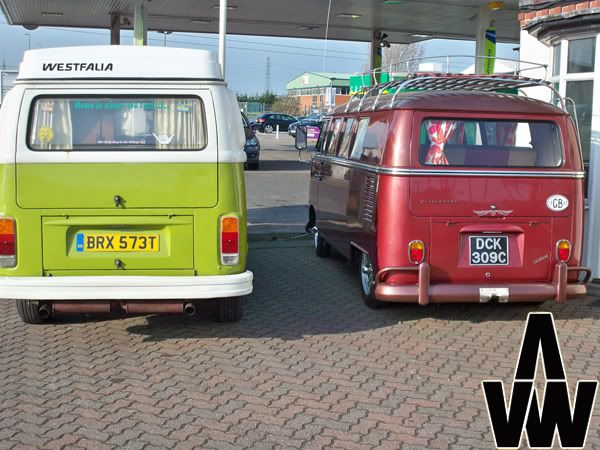 23 April 2010
What a mad two weeks...I've finally smashed my 14 day 200 hours record and acknowledge myself once more as king geek of the Volkswagen World!
The hard work seems to be paying off as we're busier than ever with new customers with some really tidy buses. We took delivery of a new lift this week to try and keep the waiting time for booking in to a minimum this year....famous last words!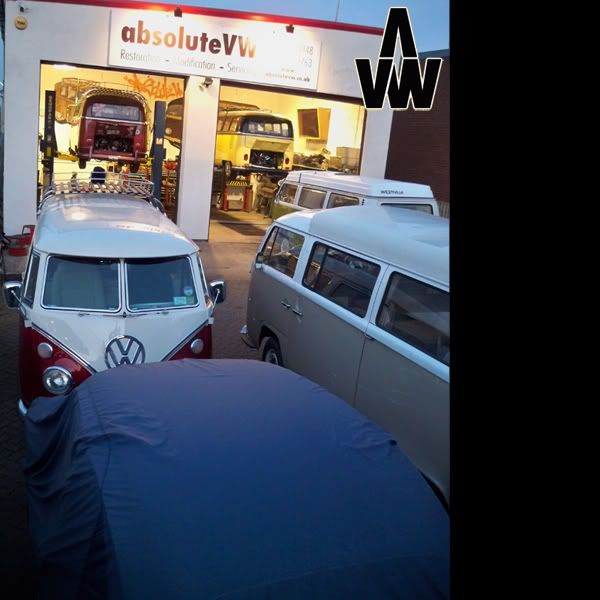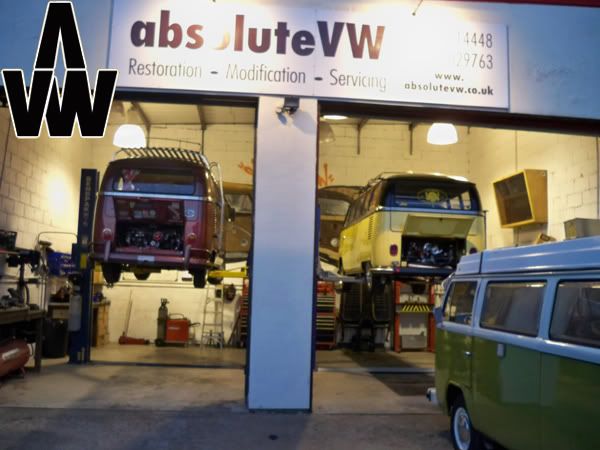 Other exciting things that are in full flow are our bespoke interiors...Nicks van on the right has had a full retrim which will be followed next week with the white american oak handmade cabinets, cooker etc.
We will be trading at Stamford hall and taking Nicks van along (thanks Nick) so swing by and have a chat with myself or Zak if you like what you see!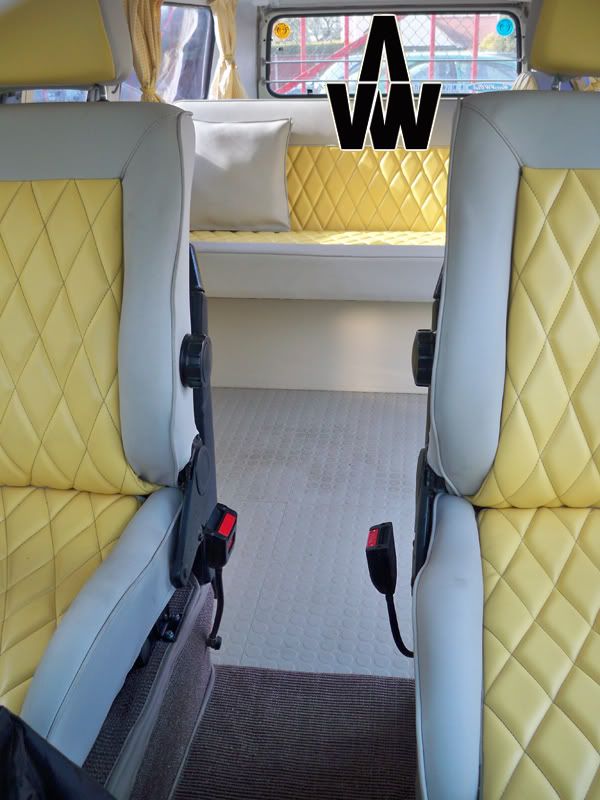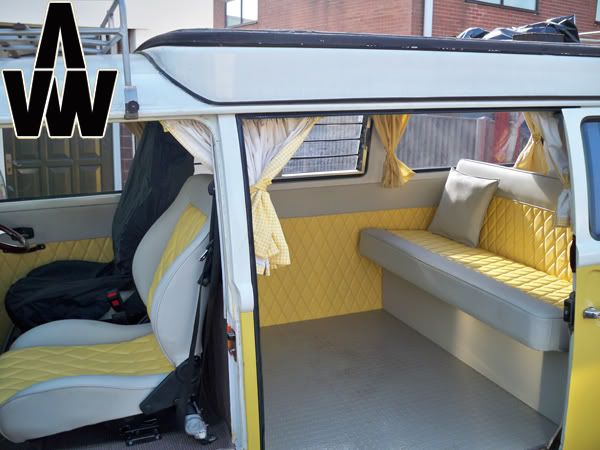 Matt had to bite the bullet this week and have his engine and fuel tank out. If you have had a new fuel tank sender fitted and experience random cutting out afterwards you might want to remove the labelling sticker thats floating around in the tank that the fitter forgot to remove! Sounds crazy, but this is the third time i've had to remove GSF stickers from tanks in the last 12 years.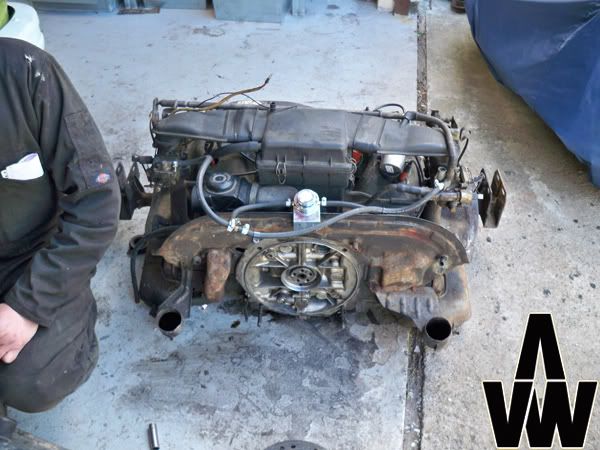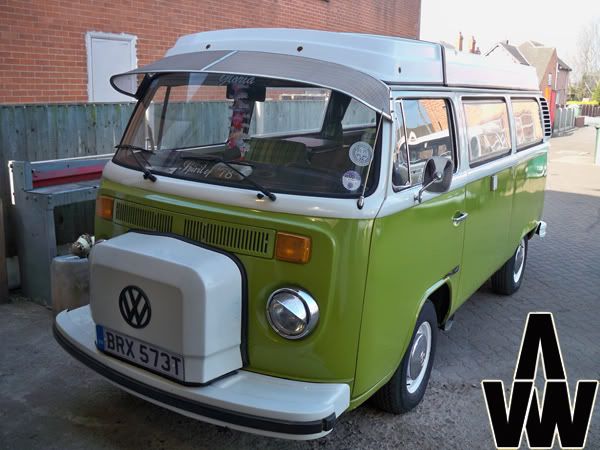 I knew Margaret wouldn't pose for the blog so we went for stelth long zoom :) Bill and his bride came to pick up their beautiful van this week. Me and Tom really enjoyed doing a top install so they can get to France trouble free. Two of the nicest people and a credit to the VW scence.
(Have a look at Smithy looking in Matts tank for that sticker. We resorted to two long wires soldered to a bulb and a 12V batery in hour two of hunting....patience is a virtue my son!)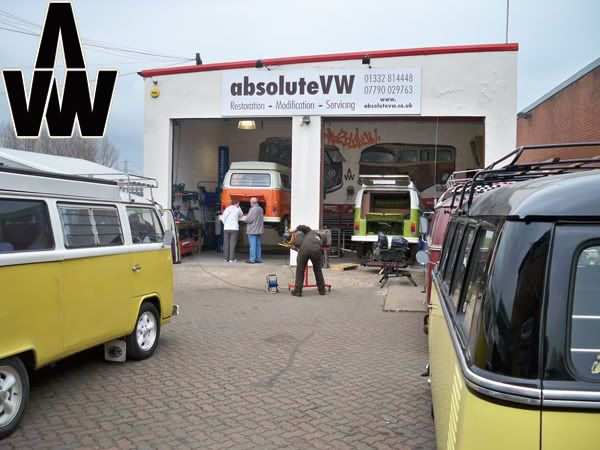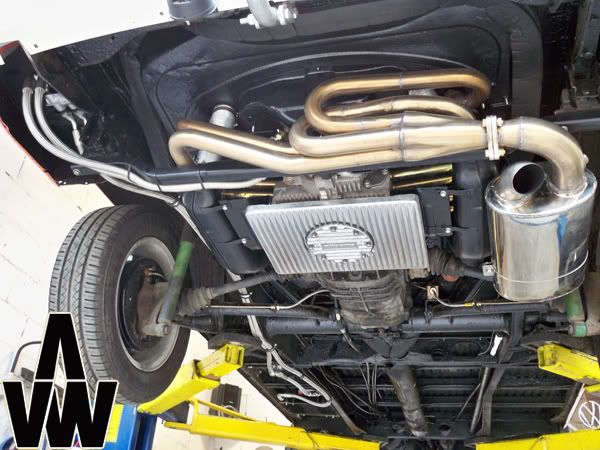 Bills so excited he thinks he's in France and blasts up the wrong side of the road...lecture sur la gauche!!!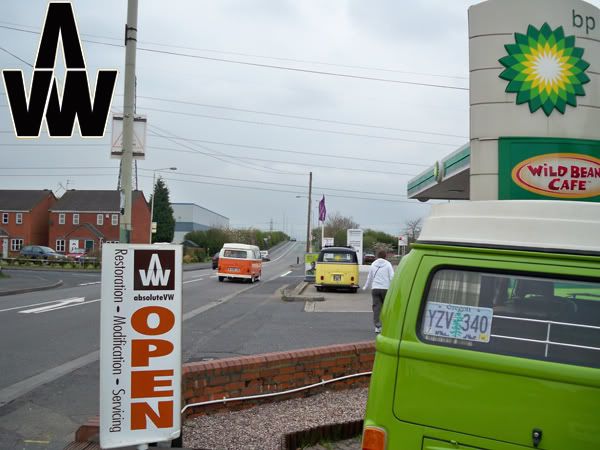 The workshop took a bit of a watercooled battering over last weekend...Tom came down to put some Alloys on after running out of time at work lowering it....shame i uploaded the wrong pic and its on steels!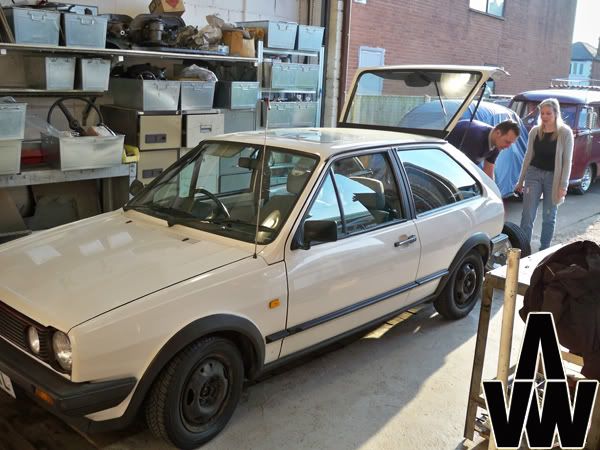 ....Should have been a builder!!!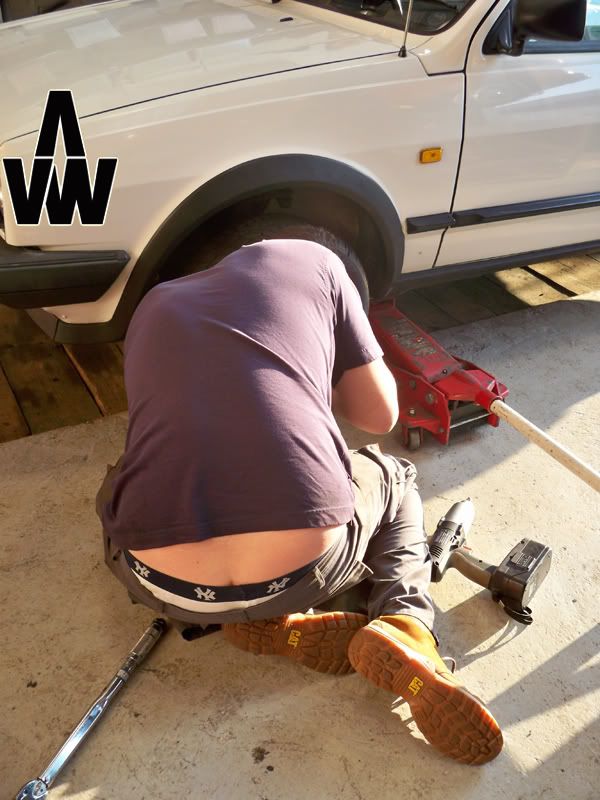 Stu missed church on Sunday to give his Passat a long overdue tickle with the lowering stick. Tom came to the rescue and sorted him out.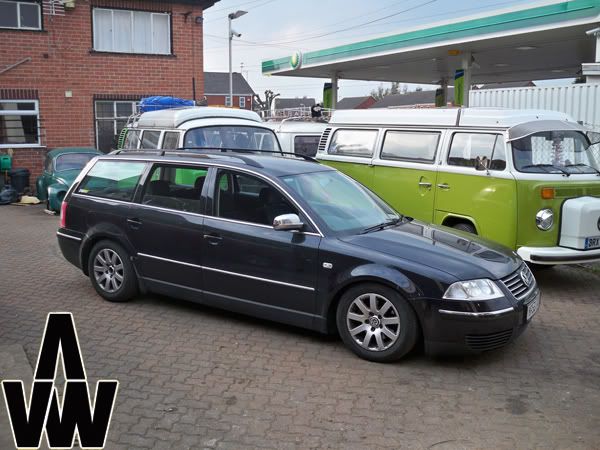 Tivey-Day takes the gold star of the week award and swings in with a KFC and a comfy van to sit in.....YOU DA MAN :)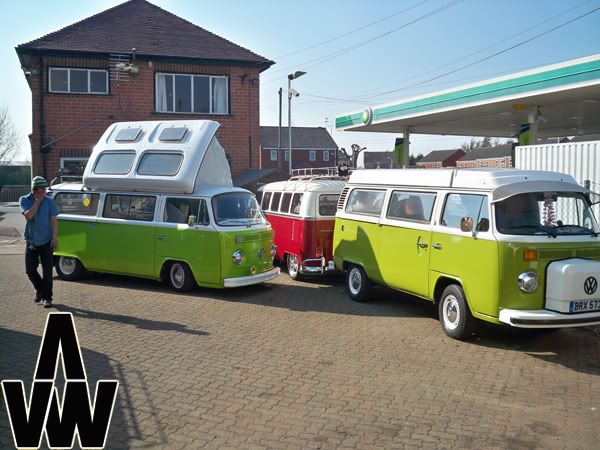 Chris owns this lovely bug, now rocking a new speedshop motor. We got blessed with tidying up the terrible install done by a supposed vw specialist and completing the first service work. Next week were working on his dads bus...how cools that!
19 April 2010
As the show seasons just about in full swing and the suns-a-shining, we're busier than ever getting you all sorted and ready to enjoy your downtime trouble free.
To help us cope with demand (and so we can try and keep ontop of our blogging!) Cameron has joined the team. He's studying a three year apprentiship with us... so plenty of time to wipe that smile of his face!! :)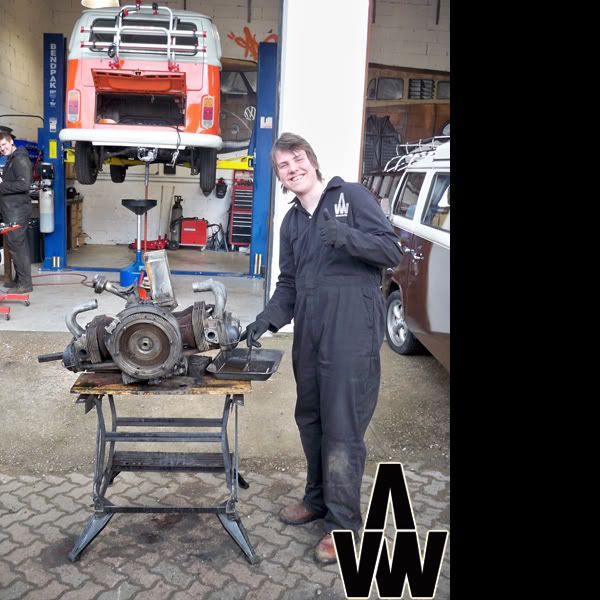 James pops in to rub in the fact that i've made a promise to the better half to give up road riding!!! Ummmm.....Girls or bikes? Girls or bikes? Girls or bikes? Girls or bikes.....
We squeezed Simon Knight in last week for new heat exchangers/exhaust etc. I played a good hand in the restoration of his bus many years ago, so always pleased to see how well its lasting and to now work directly for such a top fella Re: 'MR HAPPY' on the tailgate :)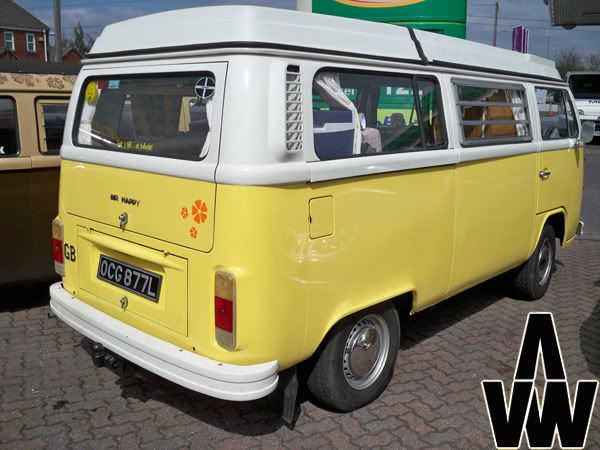 Swannys frames we're also squeezed in for building up with all new seals post paint. I'm sure the completed van will be making it onto the blog in the near future...looking good Swanny
Tom Jenkins treated his Karmann to a new gearbox last week. Unfortunately he didn't have much choice as it lost drive in third and fourth! All sorted and back on the road for the summer though.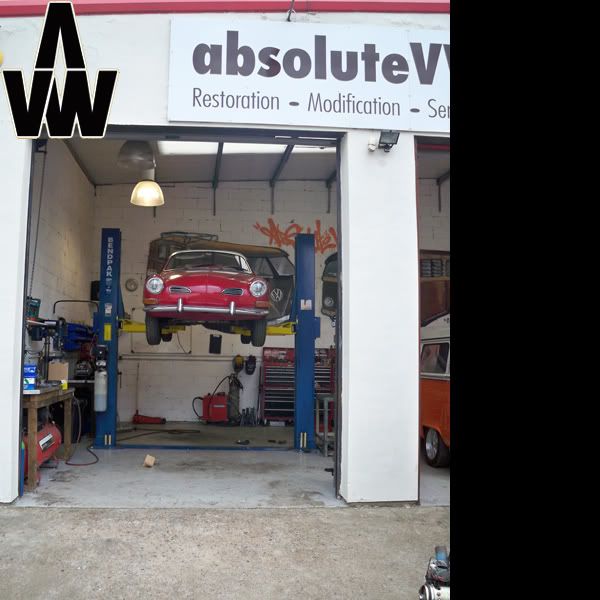 Ceris bus looking good and ready to roll....now with brakes that don't judder and the necessary tin ware to stop the engine cooking!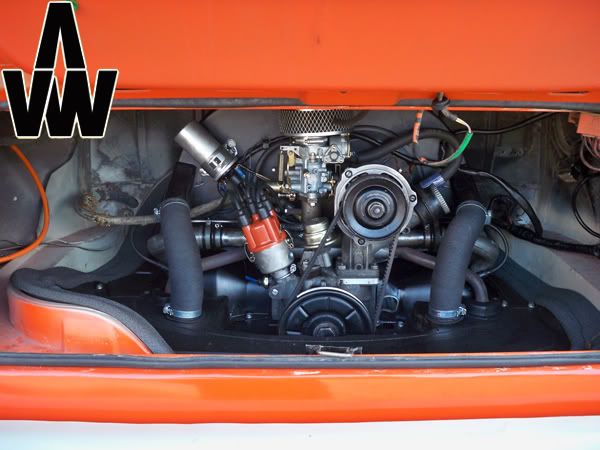 The 55 had the carbs set up and balanced before it left us. This has got to be one of the fastest 1641's i have driven over the years now its had a tweak!
02 April 2010
Always a pleasure to work on a 55 oval...This week we got Karen and Jasons bug MOTd and took care of a few tweeks with the engine.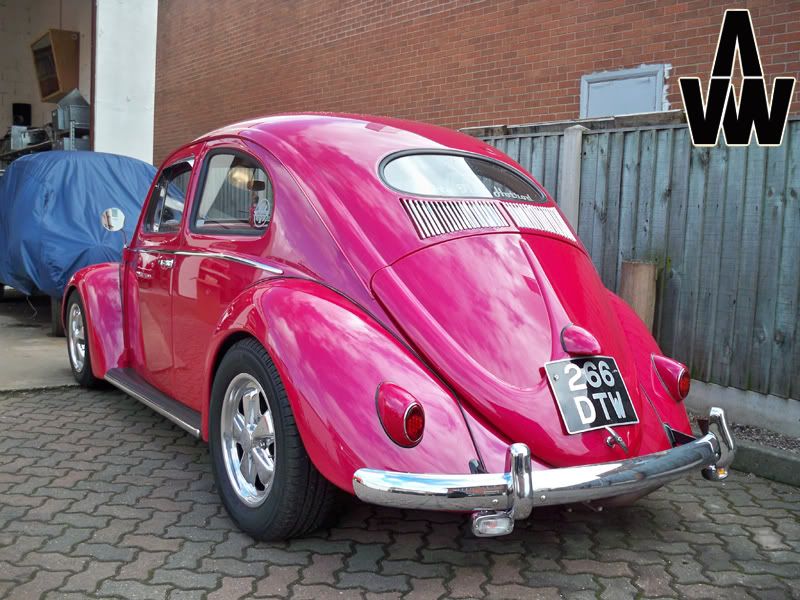 Smithy had loads of fun changing the spark plugs on the twin carbed engine! Its all about having the right tools for the job....and boy does he have small hands!!!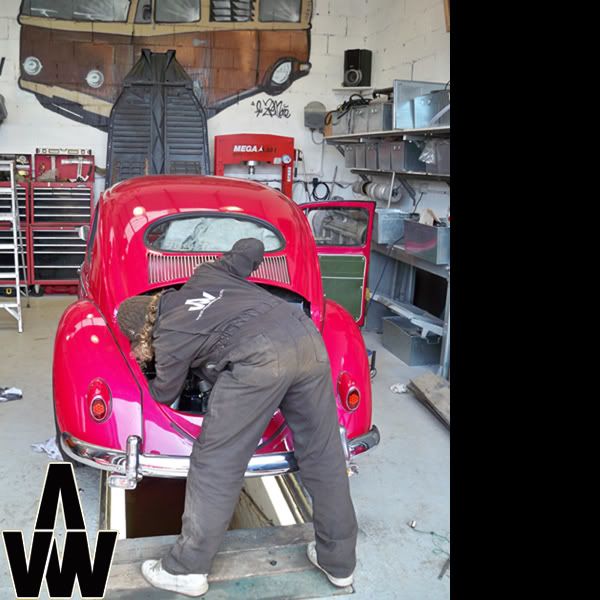 After a compression test and leak down test we could confirm Grants fears of a problem with the right hand bank. The heads off at the machine shop for seat and valve work, ready for assembly next week :)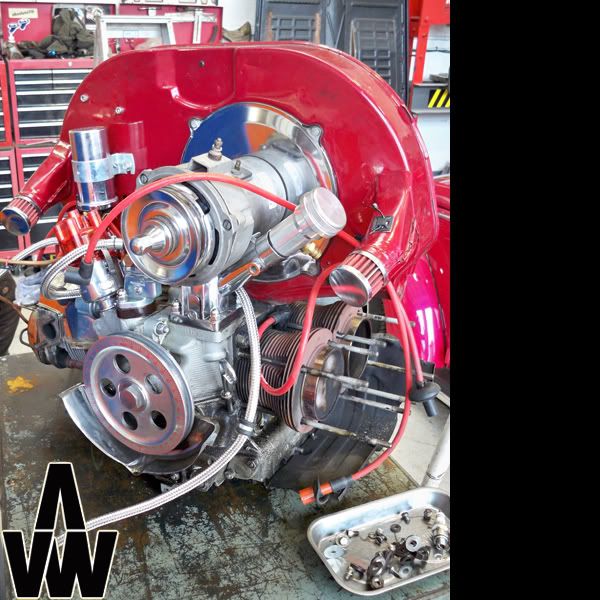 Toms been busy on Ceris bus fitting new callipers discs etc and starting work on a thorough engine service amongst other things.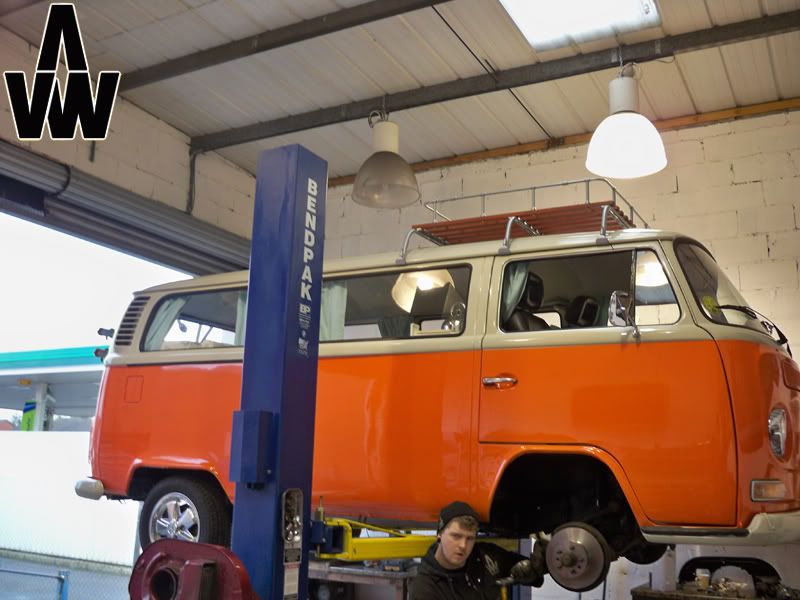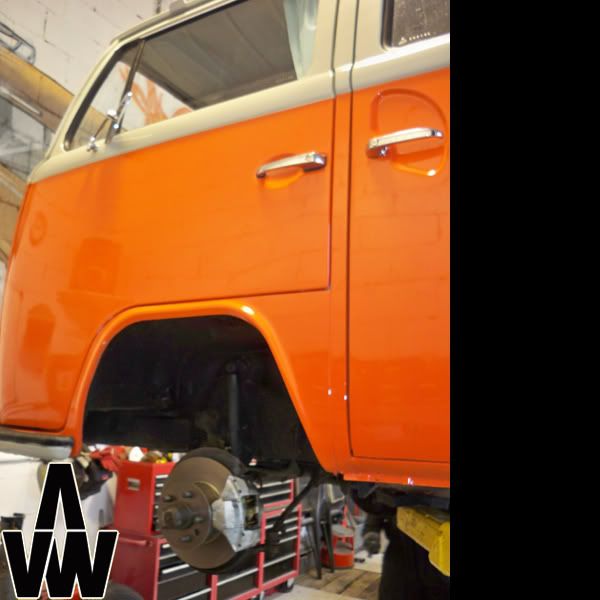 Next week he's playing with a dirty box....lucky boy! :)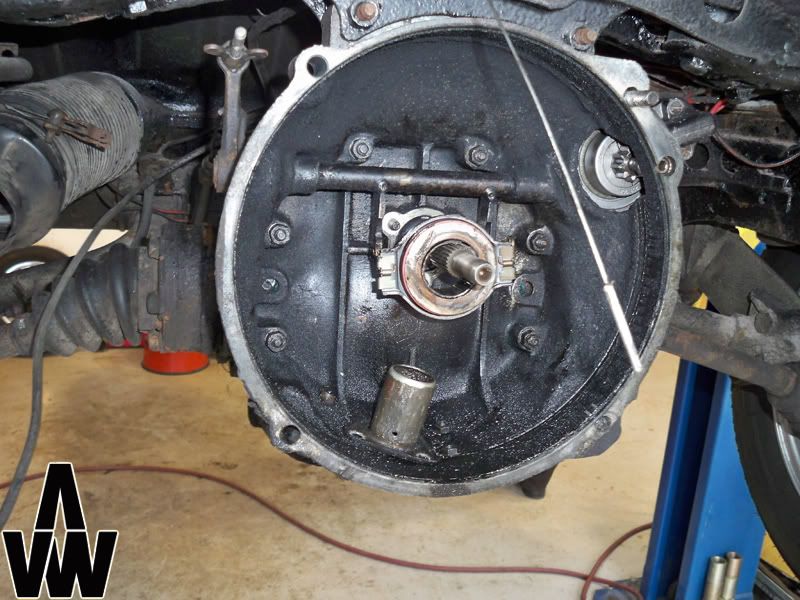 He's also been putting the finishing touches to Bills motor ready for its maiden voyage next week. Top work dude :)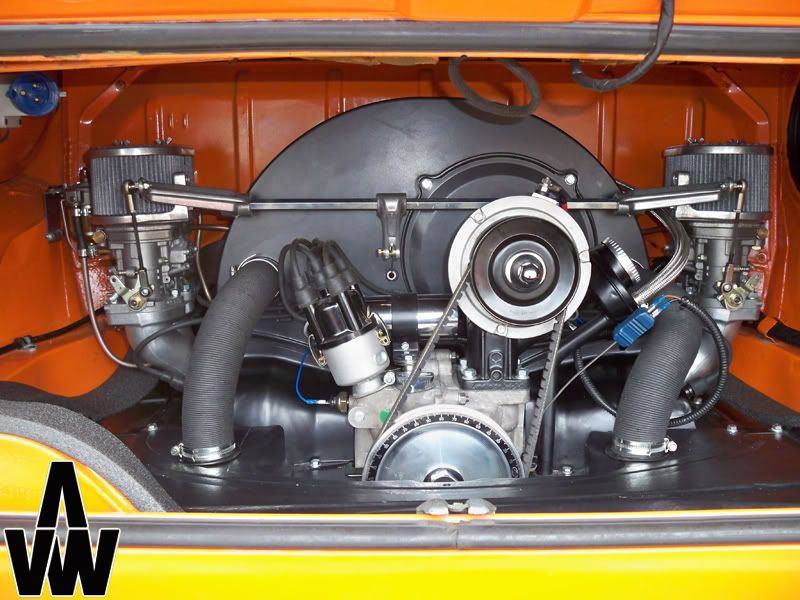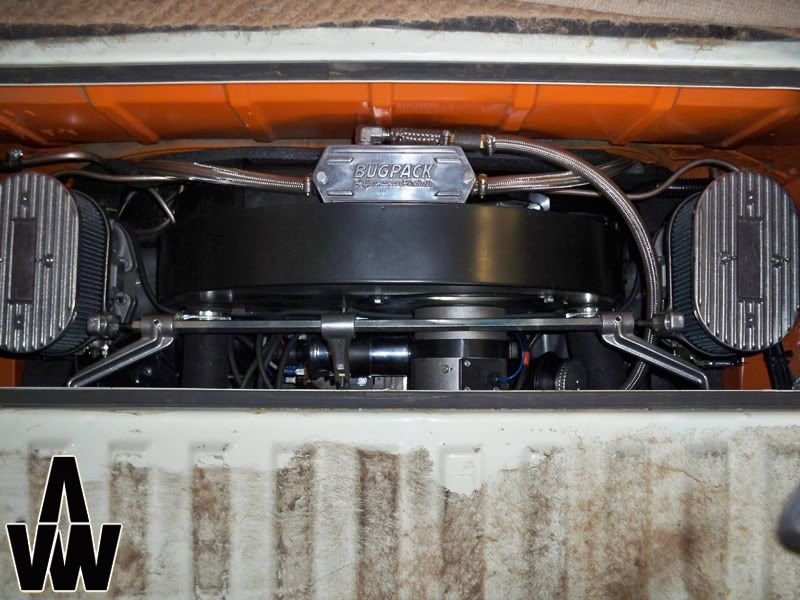 Wishing you all a great easter break from us all @absolute - thanks for looking!!! :)