04 May 2010
STANFORD HALL 2010!
Well...Mission accomplished....We not only managed to get everyone to SH but we also managed to make an apperance ourselves!
Nick kindly lent us his yellow bay for the day to display the new interior we have done for him. It generated a lot of interest due to its simplicity and quality of finish.
Tiveydays green bay also grabbed a lot of admiring glances, he is next on the hit list for a full interior with some really interesting cabinet ideas already unfolding...watch this space and the interiors link off the website!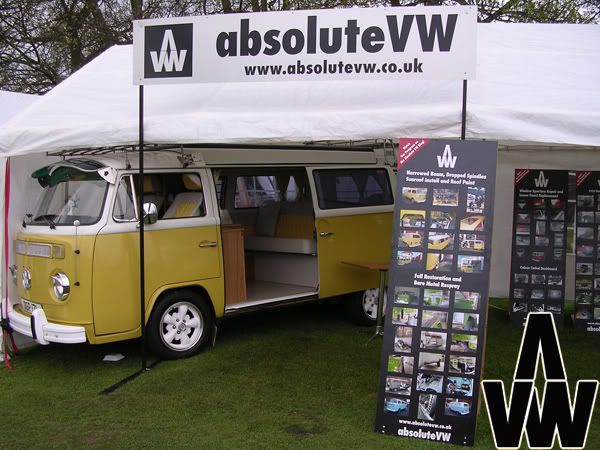 Double thumbs up....it must be good!!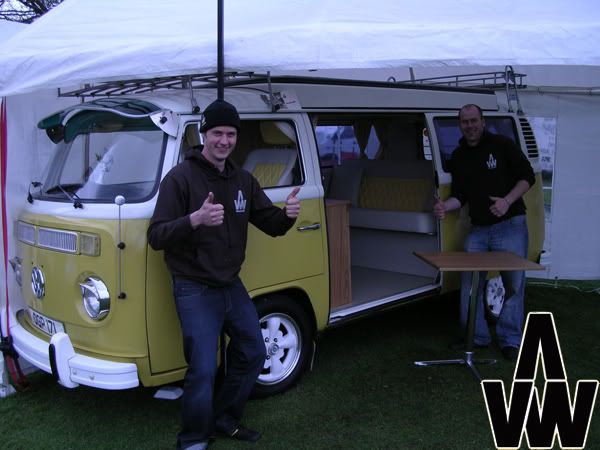 You've got to love a VW convoy until the camera man decides to brake suddenly! Zak you fool :)
Tiveyday has never lacked optomism, but come on man...the middle lanes for overtaking!!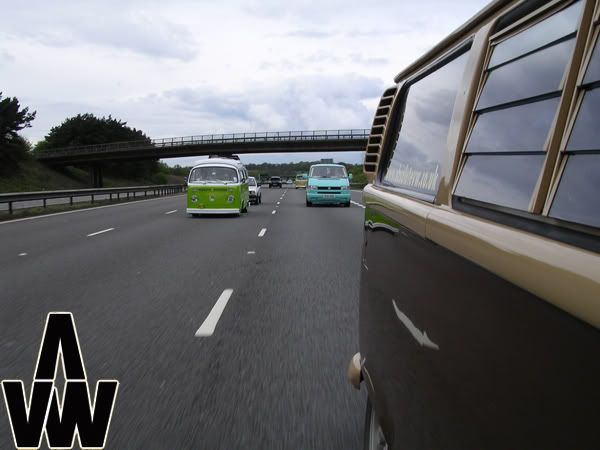 Here's a few cheeky shots from the show and our three standout VW's
Anyone that knows me will know my passion for anything painted brown. This split, although super bling had subtle bronzed windows to tone it back down....nice!!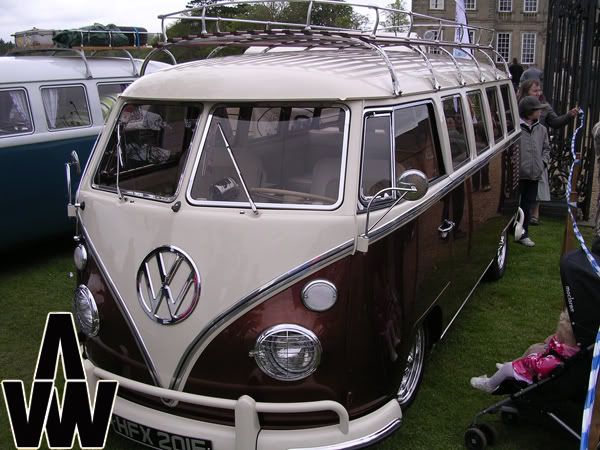 We're really excited about the prospect of restoring Colins Razor edge for him later in the year so thought we'd put a little tease up as we know he watches the blog! Speak with you later in the week mate.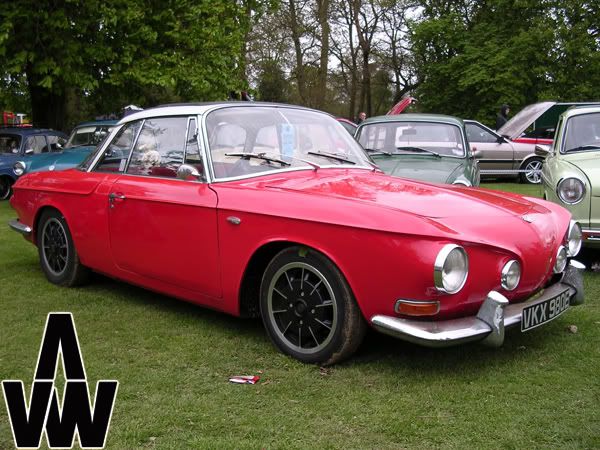 How can you not like this. For us it opitimises what is great about the VW scene...diversity! Glad to see Pauls old turbo motor going to good use.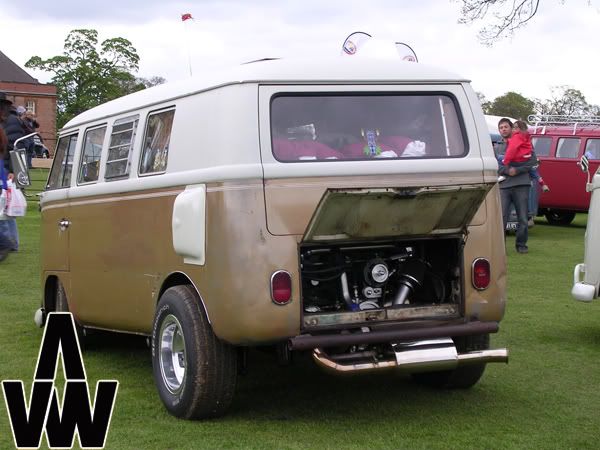 Here's Nicks interior up close. He opted for white american oak to contrast with the yellow diamond stitch.
To keep the clean lines of the cabinets all doors have push to open catches and just because they're cool... all the draws have soft close runners.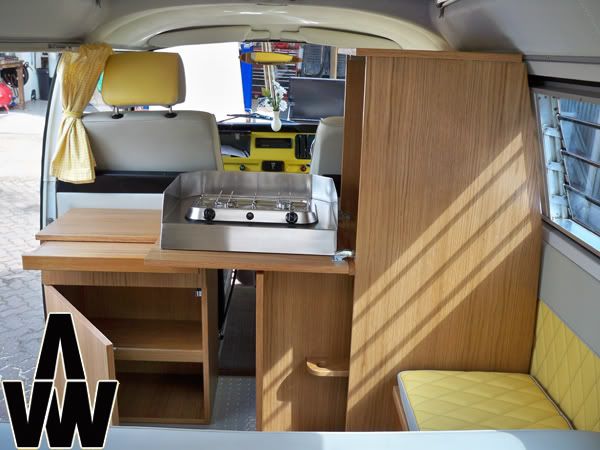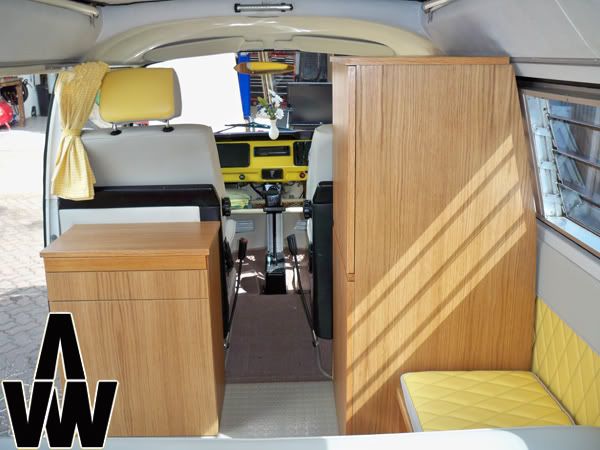 The collapsable table leg allows for easy storage when not in use and gives the option to use inside and outside the van.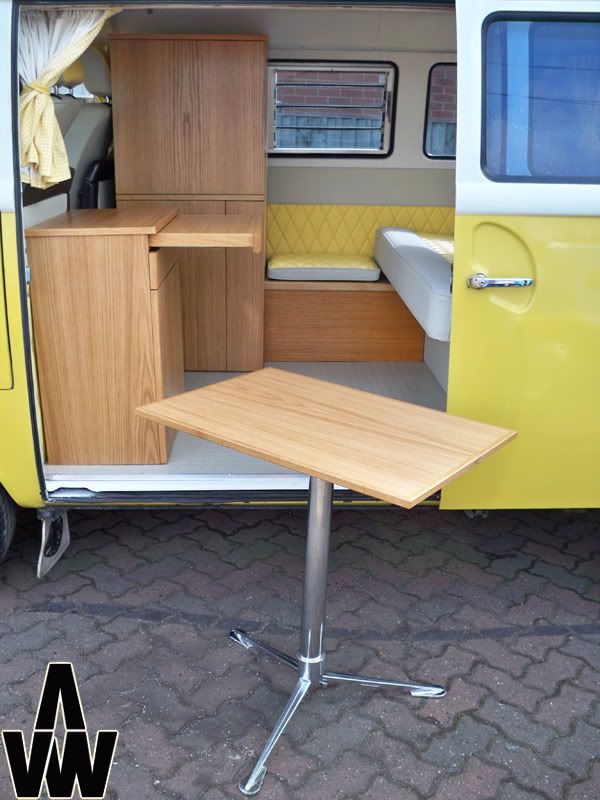 Grants bus undergoing what should have been a simple carb set up after replacing his valve seats. After diagnosing a fault with his new Dell's we reverted back to his Webbers to get him too Stanford Hall.
Tom sets up the linkage on Chriss bug in the foreground prior to getting the carbs balanced
Grant juices up the Webbers before setting off and adds some much needed colour to a dull rainey forecoart!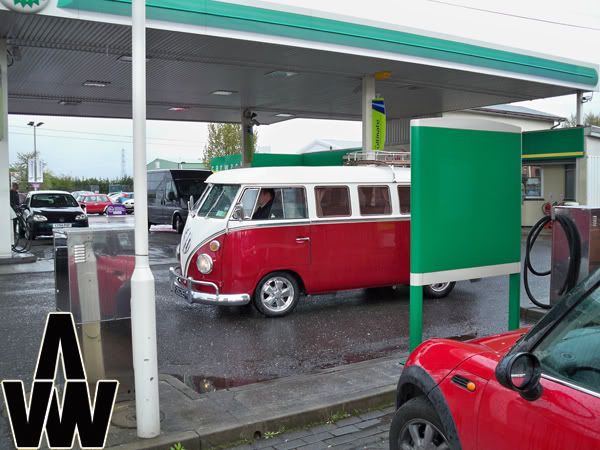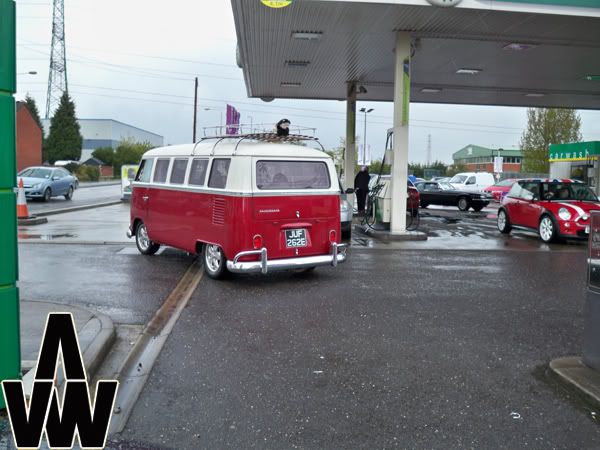 Steves van ready for SH with a new fuel guage and sender. Tom makes a service cover to seal off the access hole cut (or should i say butchered) by the previous owner.