08 May 2010
Sack the camera man!
This week we placed the camera duties in the hands of the new apprentice so appologies to all that didn't make it onto the blog! If only every week was as quite as the pictures suggest!
Now the woodwork is taken care of on Nicks bay, the next job is to plumb in the wiring for 240/12v...smithy gets stuck in with his jigsaw!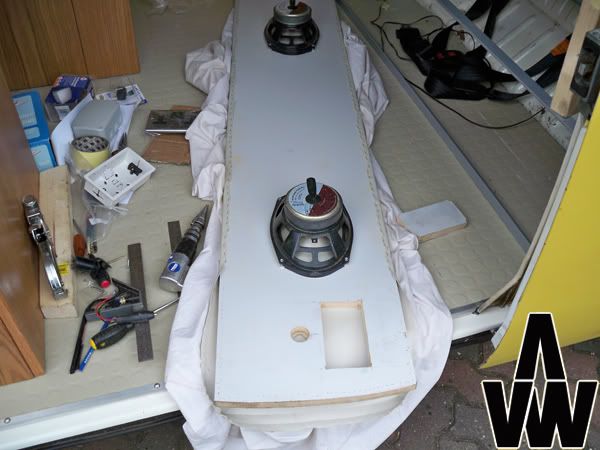 Alex has stripped out the back of his Bay and has asked us to plumb in the 240v hook up and 12v leisure/split charge system.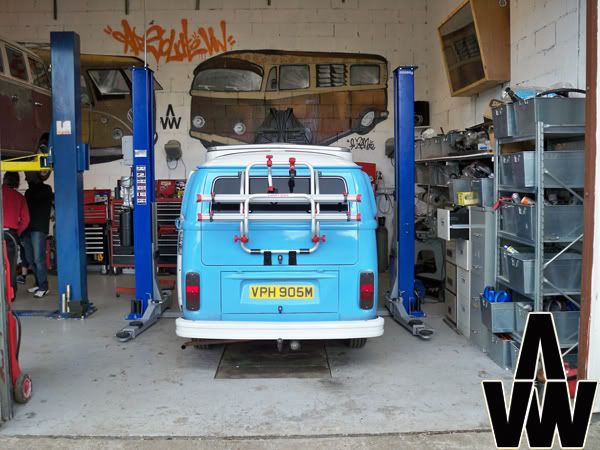 Rather than using a Zig unit for charging the leisure battery when plugged in at a campsite, we have opted for using a waterproof C-TEK battery charger hardwired in.Its a quality unit that comes on automatically when the 240v hook up is connected.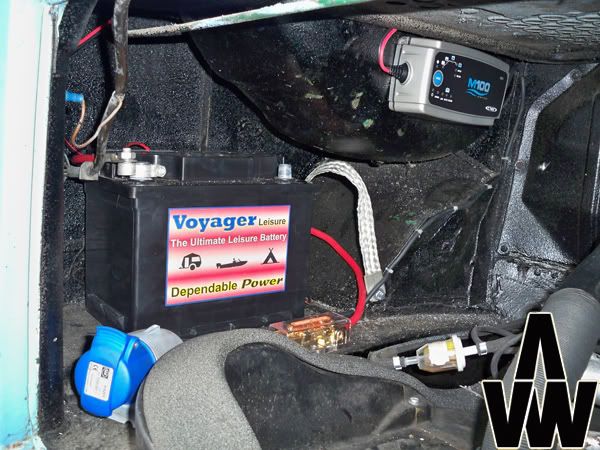 Enough wiring to make any campsite electricity meter spin round twice as fast!!! Nice neat install with all the fuses in one place :)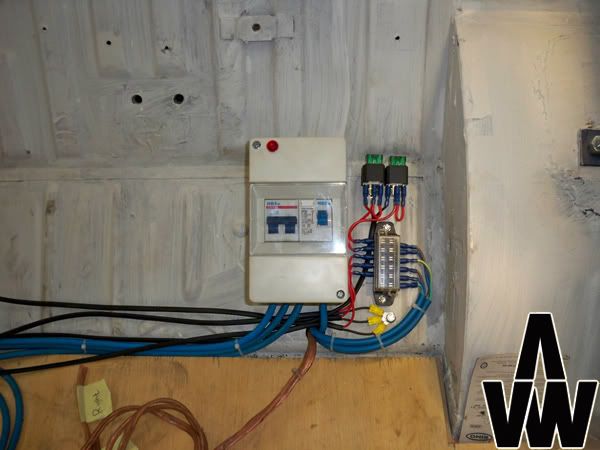 David Eccles drops off his bay for some MOT work.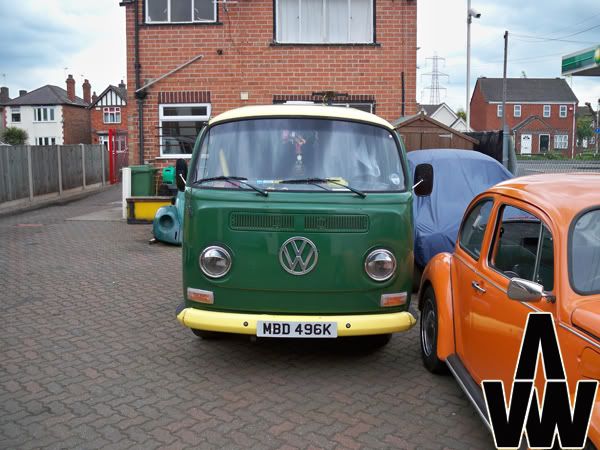 Richard drops in for a general check over of his recently purchased Split. He's back in a few weeks for a service and a few tweaks before enjoying the rest of the show season.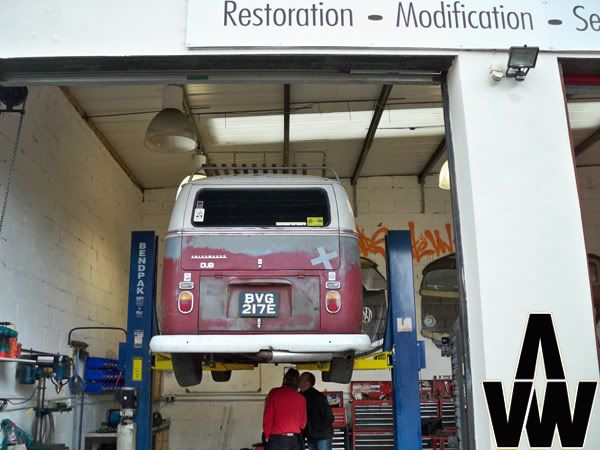 Jamie and Amandas 'the only bay in the village' ready for collection. Unfortunately they had to be dropped off here after Stanford hall when their clutch gave up. Still, at least it was on the way back! :)