23 June 2010
Absolute Interiors
Whether it's contemporary or traditional you can have a bespoke interior designed to help you get the best from your bus.
Nick's bus now has a complete camping interior finished in white American oak designed around the familys requirements when camping.
Zaks next interior project is a refurb of a early bay, followed by a contemporary design project on a custom late bay - pics on the blog and website will follow shortly.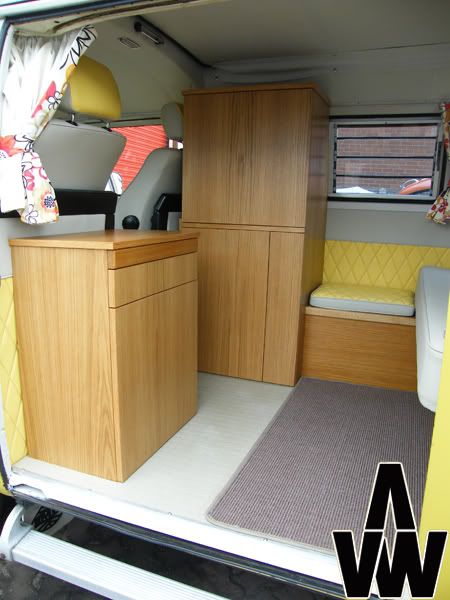 Flip down cooking stove with custom stainless steel surround.
Brushed stainless steel twin socket and a 12v auxilliary socket all neatly tucked under the bed.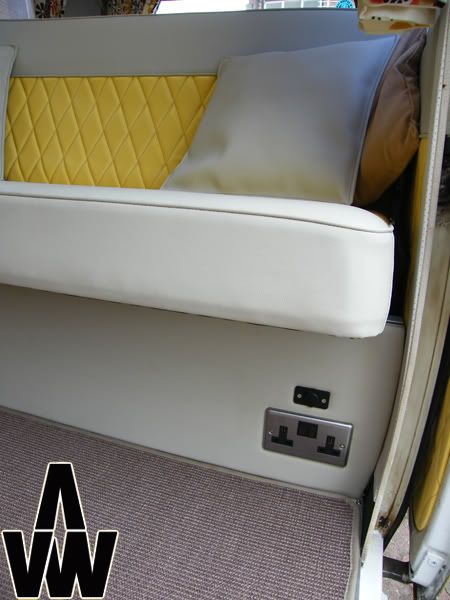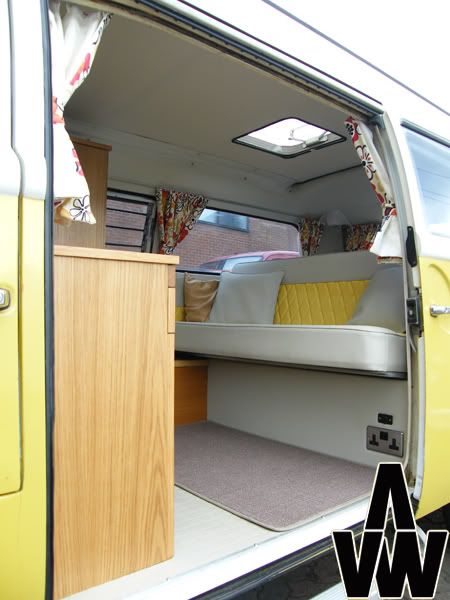 Home from home- All the essentials you will need for a week away in the camper.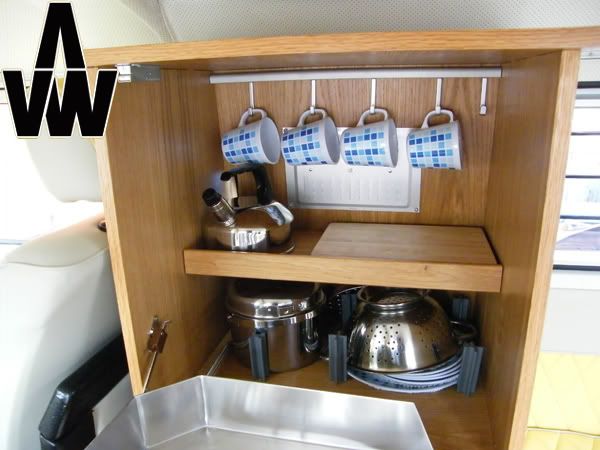 Another essential- WINE! 3 bottle wine rack with a neat 4 glass stack should the champers get cracked open!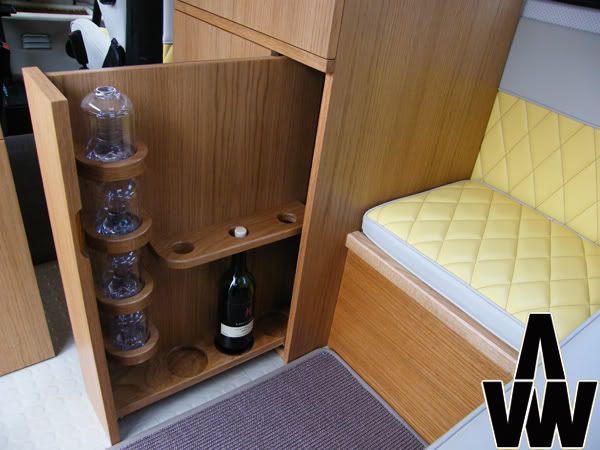 More storage space and a pull out table, hidden away is a free standing table with chrome tripod leg also finished in white American oak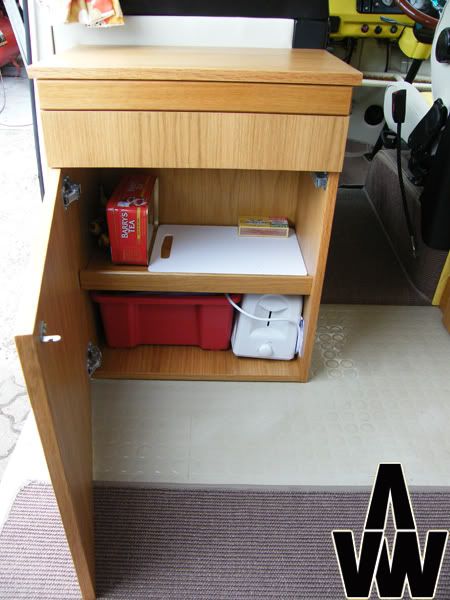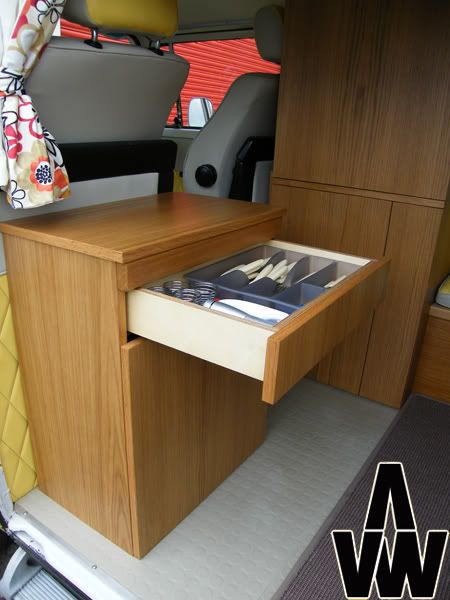 Gas bottle tucked away for the camping stove and some more storage all hidden by another seat.