23 June 2010
Bus stop over weekend
Wiring! What a mess the engine bay was in when the bus arrived to us, far too many wires!!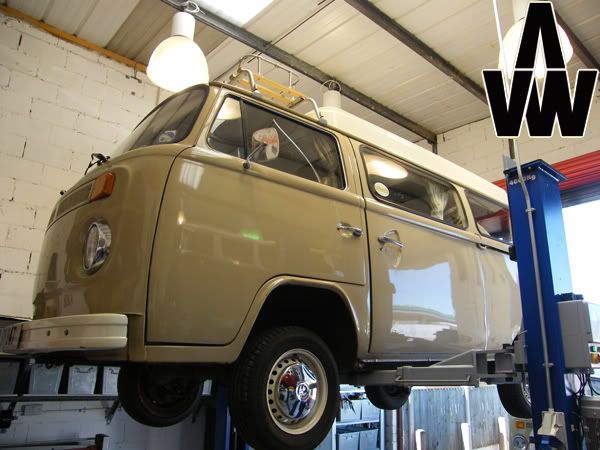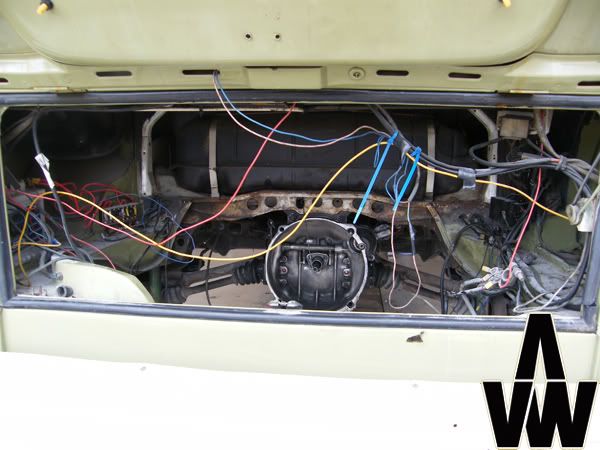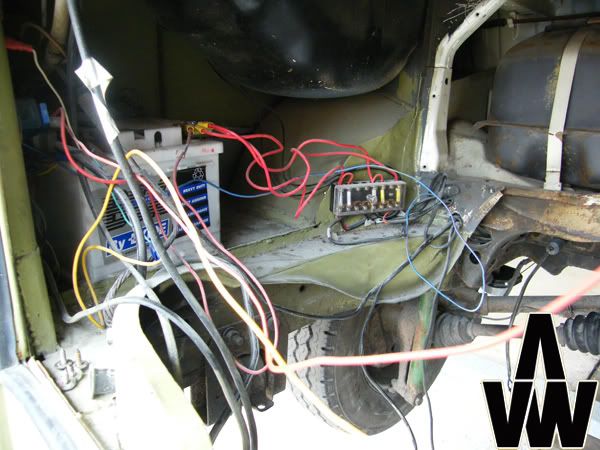 Tom got to work ripping them out.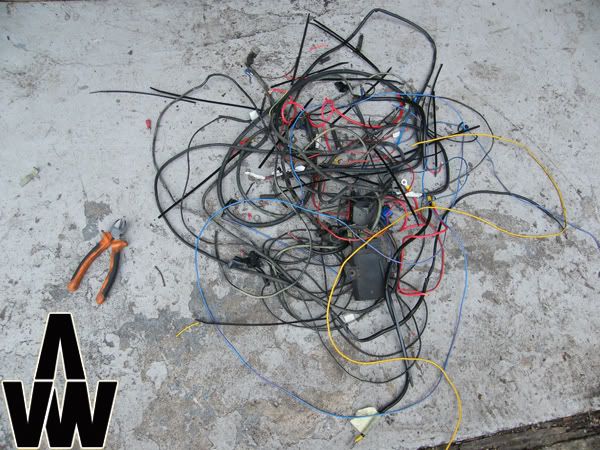 With a bit of love, the engine bay is all ready for the rebuilt engine.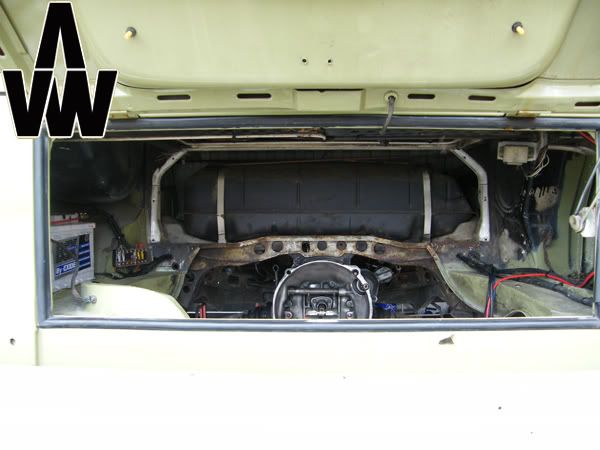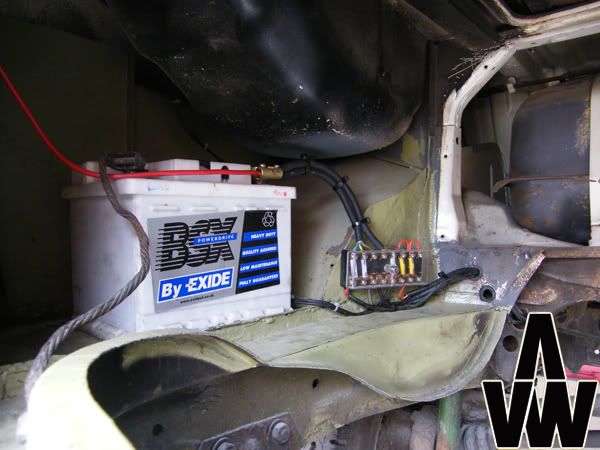 Andys beetle coasted in with no steering as one of the bolts had snapped on the steering box. Thank god it made it to next door before failing as it was left undrivable. With new steering box fitted the steering was very responsive.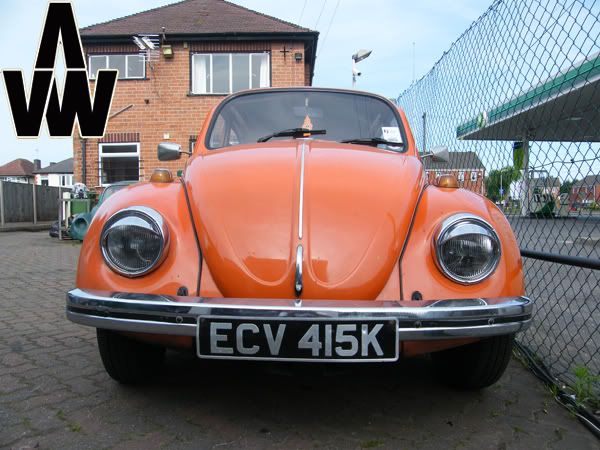 New Shocks fitted on the rear with new shoes and drums after failing its MOT.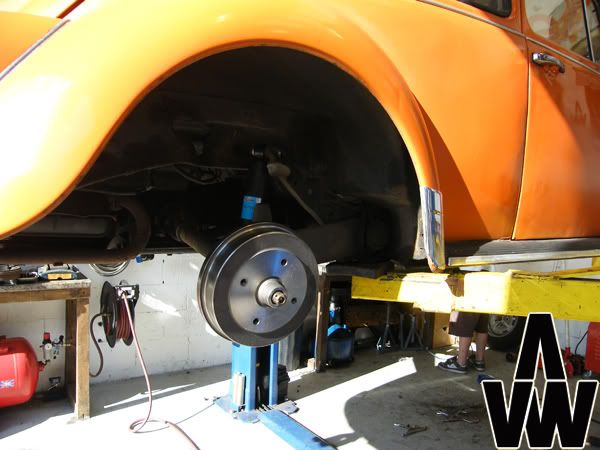 Front brakes were inspected given athorough clean and rebuilt as the bug was pulling to one side.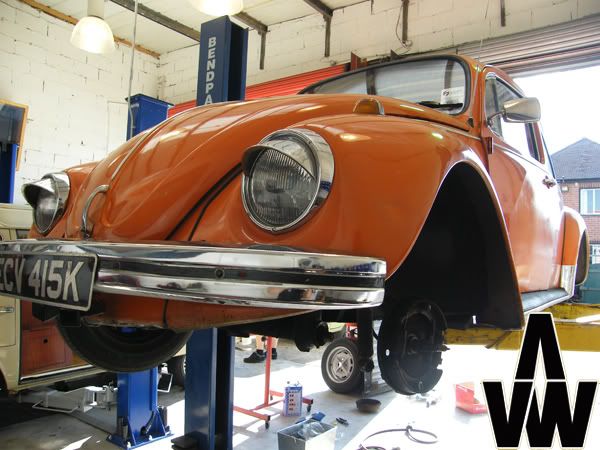 A friend in need.... Steve only popped in to see what the red light on his dashboard meant. Ten mins later he was in some over tight overalls, sporting the latest safety footwear and getting stuck into a dynamo replacement!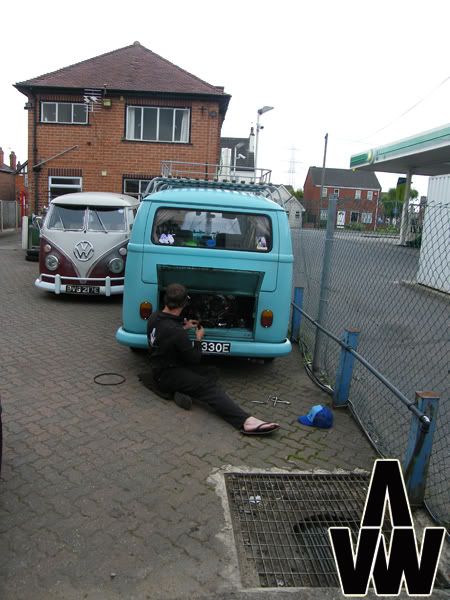 Rear seat belts were fitted in Chriss bay for his baby seats. Space was tight with lots of interior woodwork and hammocks being used. We opted to put a high mount into the top metalwork and run a seat belt extender.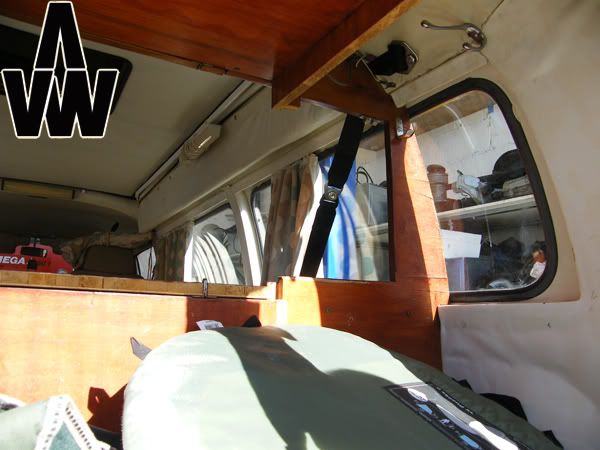 Smiffy's beam is now 5" narrowed with adjusters welded in. Still need to cut down the shock towers to squeeze it in.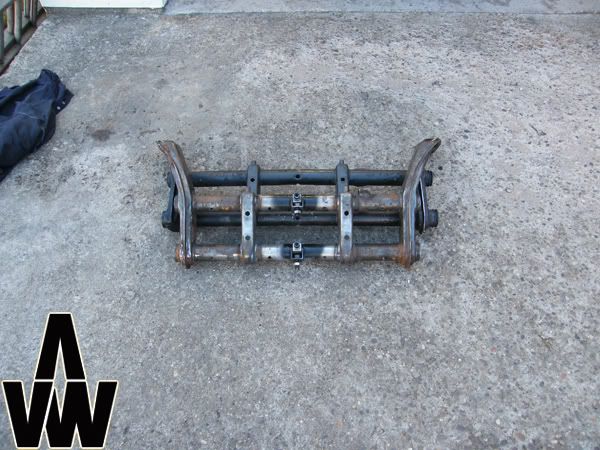 Andys tidy early beetle came down for a service and MOT, with some new brakes fitted and a service the bug is ready for some summer sun.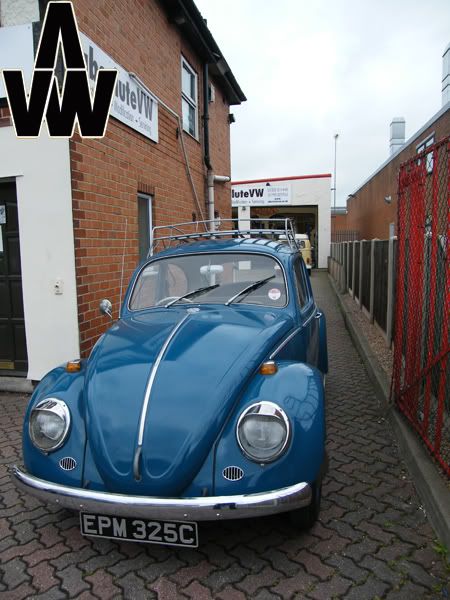 Pauls early bay was brought in after noticing the steering would jolt around corners, a new steering pin fitted and many hours fault finding ment that the bus left driving considerably better.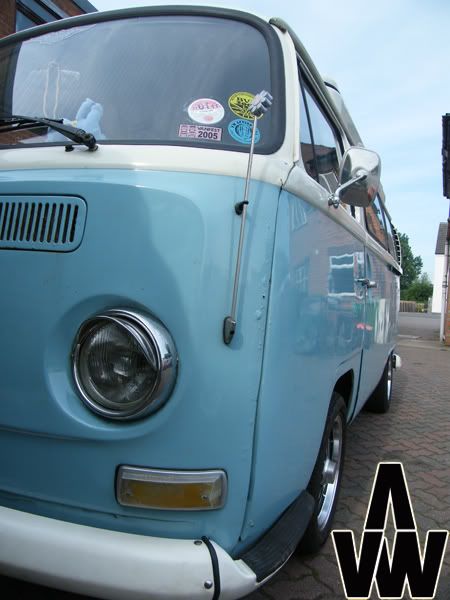 Grants and Helens Carb sarga continued last week when we refitted one dellorto carb to see if its strip down and clean had cleared up the running fault.
Unfortunatly the carb is beyond repair and is being replaced by the italian supplier ready for refitting at the end of the show season.
Still....we did manage to fit his rock and roll bed correctly after his upholsterer made such a bad attempt!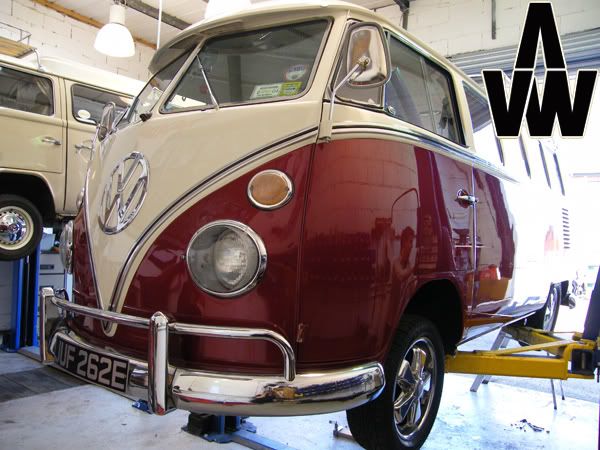 We popped in to the bus stop show over this weekend on the social. Nice to see the Brads crew and everyone else enjoying the sun before the drunken carnage that always follows!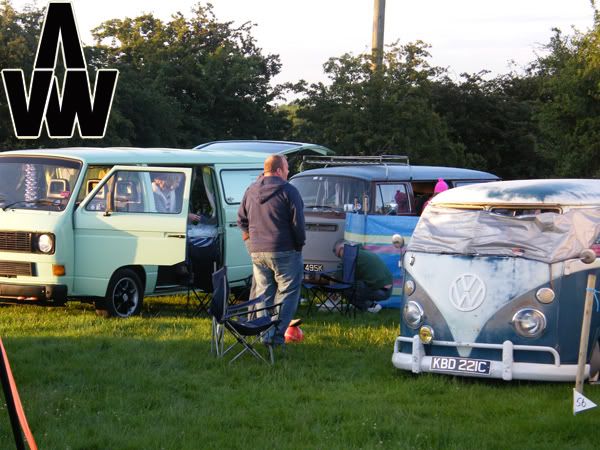 Smiffy not covered in oil for a change fronts up his band - 'Stuck in 2nd' on Saturday at the Bus stop over.....Rock on !!