23 June 2010
Wiring! What a mess the engine bay was in when the bus arrived to us, far too many wires!!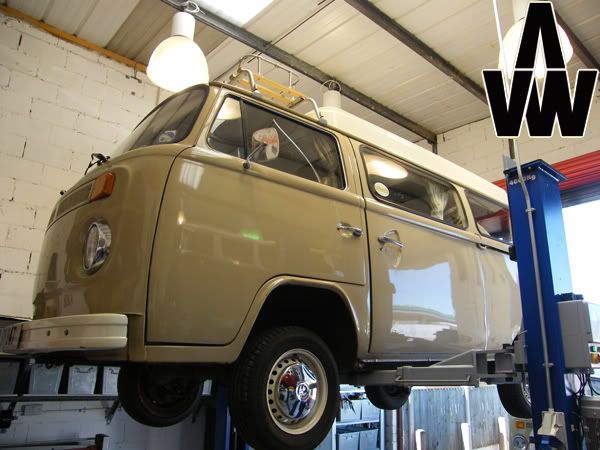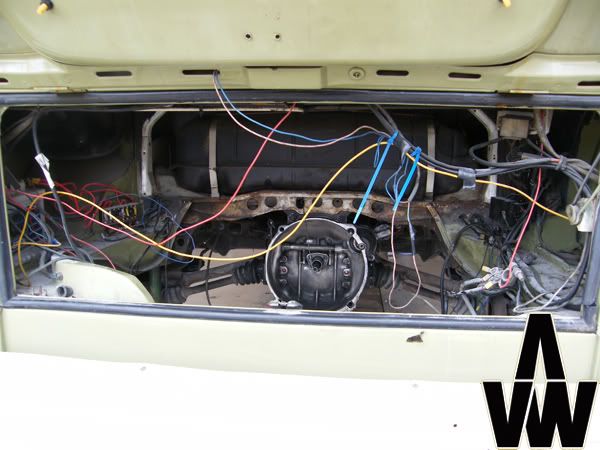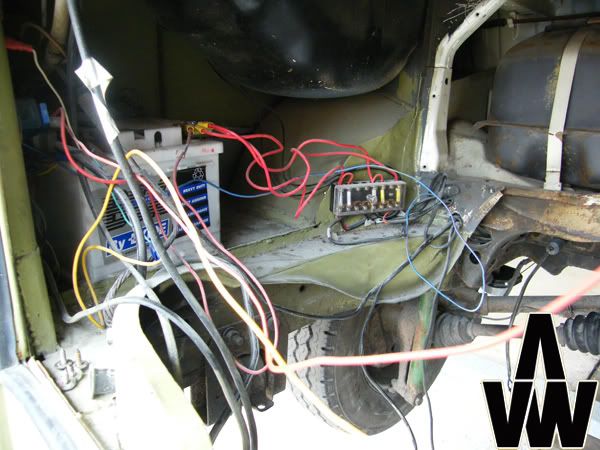 Tom got to work ripping them out.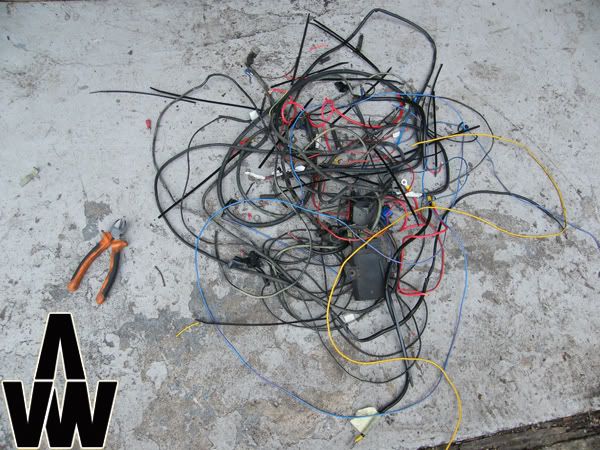 With a bit of love, the engine bay is all ready for the rebuilt engine.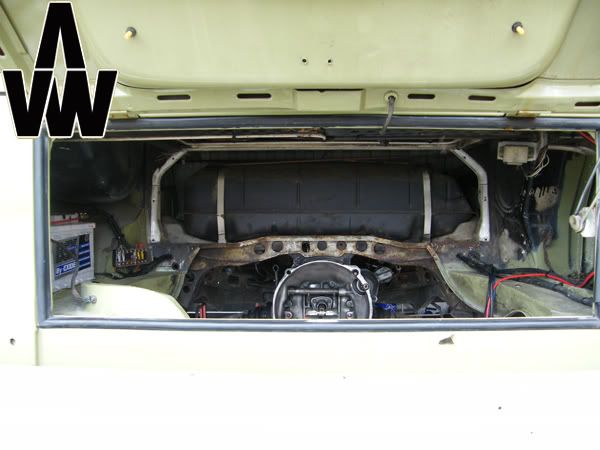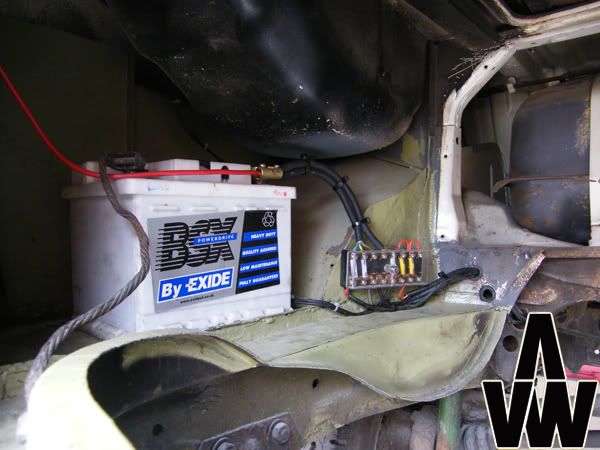 Andys beetle coasted in with no steering as one of the bolts had snapped on the steering box. Thank god it made it to next door before failing as it was left undrivable. With new steering box fitted the steering was very responsive.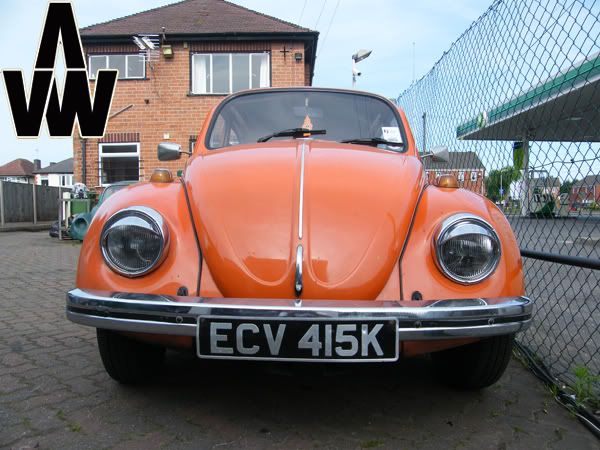 New Shocks fitted on the rear with new shoes and drums after failing its MOT.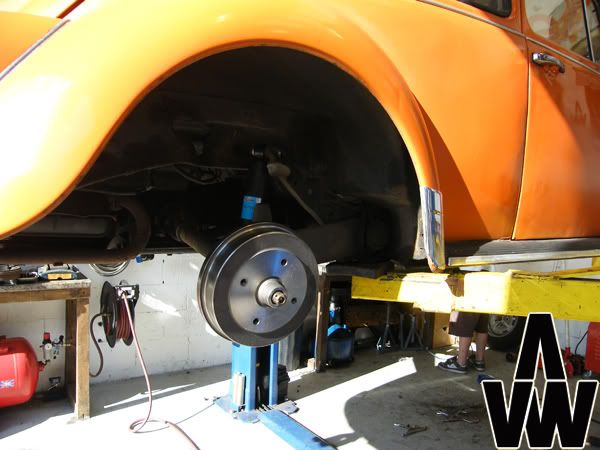 Front brakes were inspected given athorough clean and rebuilt as the bug was pulling to one side.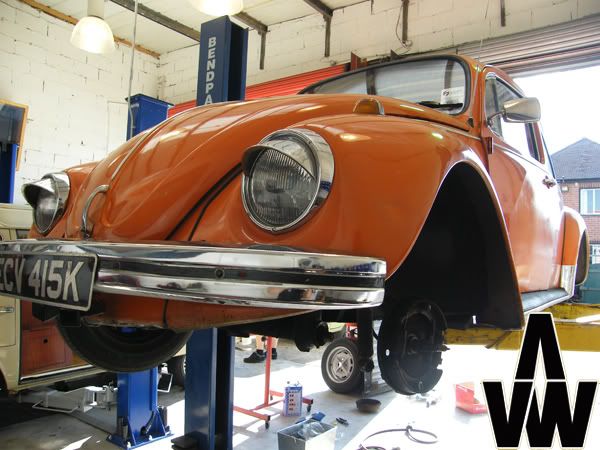 A friend in need.... Steve only popped in to see what the red light on his dashboard meant. Ten mins later he was in some over tight overalls, sporting the latest safety footwear and getting stuck into a dynamo replacement!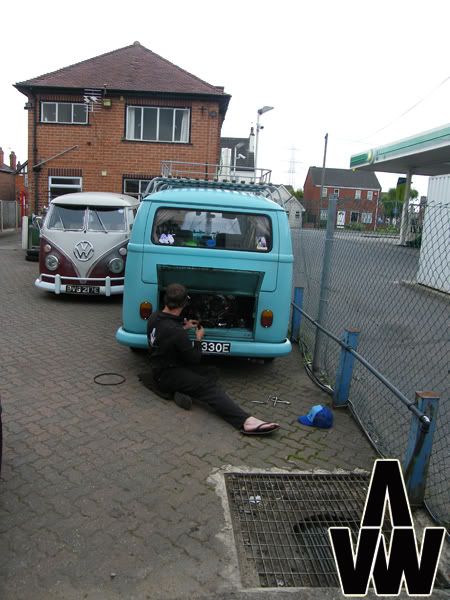 Rear seat belts were fitted in Chriss bay for his baby seats. Space was tight with lots of interior woodwork and hammocks being used. We opted to put a high mount into the top metalwork and run a seat belt extender.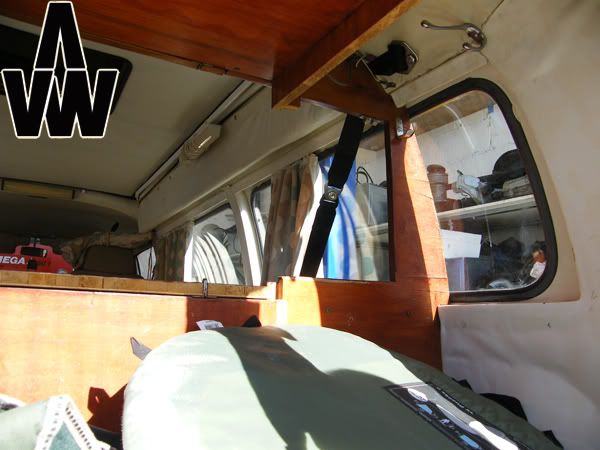 Smiffy's beam is now 5" narrowed with adjusters welded in. Still need to cut down the shock towers to squeeze it in.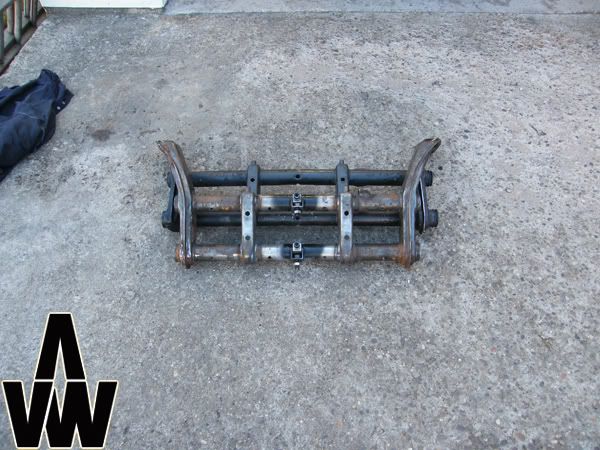 Andys tidy early beetle came down for a service and MOT, with some new brakes fitted and a service the bug is ready for some summer sun.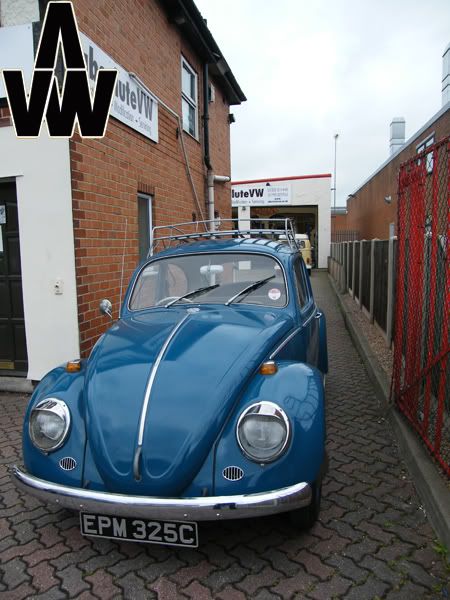 Pauls early bay was brought in after noticing the steering would jolt around corners, a new steering pin fitted and many hours fault finding ment that the bus left driving considerably better.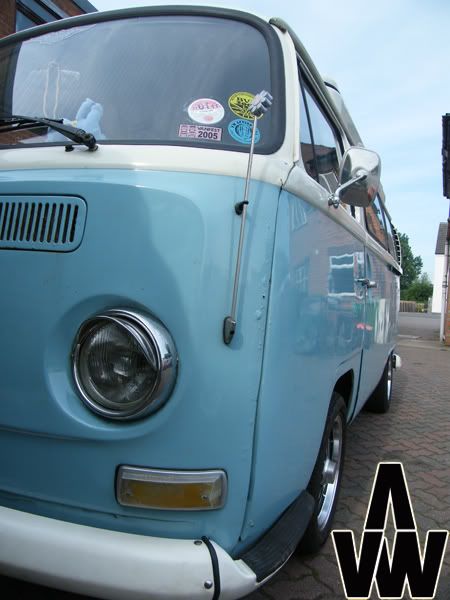 Grants and Helens Carb sarga continued last week when we refitted one dellorto carb to see if its strip down and clean had cleared up the running fault.
Unfortunatly the carb is beyond repair and is being replaced by the italian supplier ready for refitting at the end of the show season.
Still....we did manage to fit his rock and roll bed correctly after his upholsterer made such a bad attempt!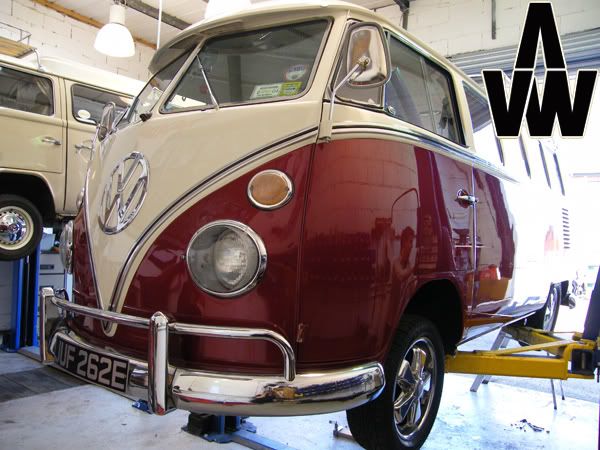 We popped in to the bus stop show over this weekend on the social. Nice to see the Brads crew and everyone else enjoying the sun before the drunken carnage that always follows!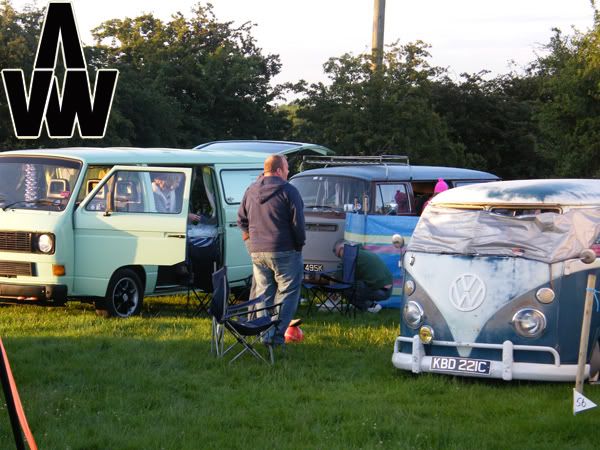 Smiffy not covered in oil for a change fronts up his band - 'Stuck in 2nd' on Saturday at the Bus stop over.....Rock on !!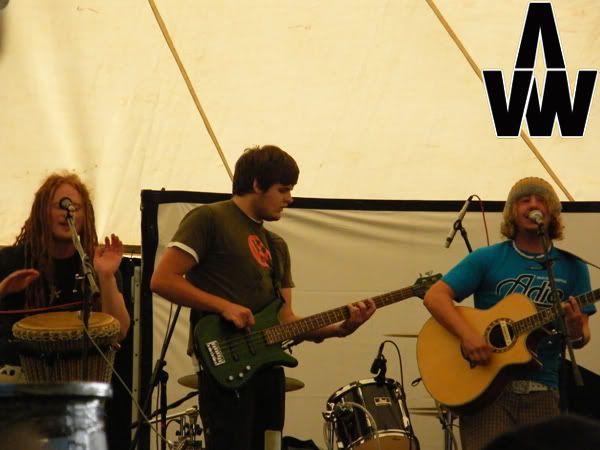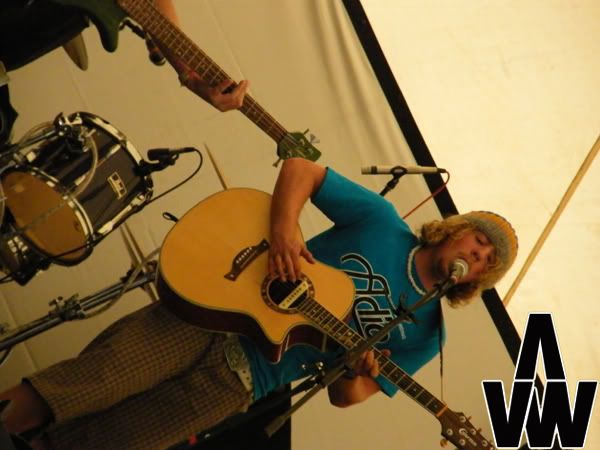 Whether it's contemporary or traditional you can have a bespoke interior designed to help you get the best from your bus.
Nick's bus now has a complete camping interior finished in white American oak designed around the familys requirements when camping.
Zaks next interior project is a refurb of a early bay, followed by a contemporary design project on a custom late bay - pics on the blog and website will follow shortly.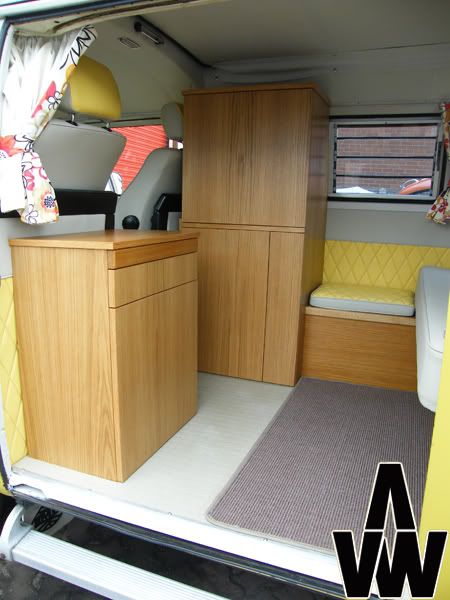 Flip down cooking stove with custom stainless steel surround.
Brushed stainless steel twin socket and a 12v auxilliary socket all neatly tucked under the bed.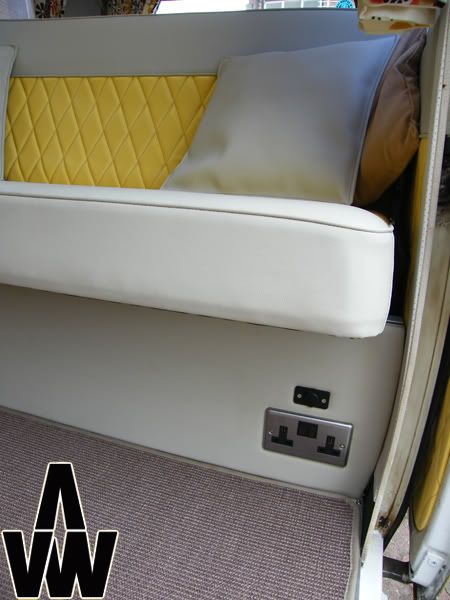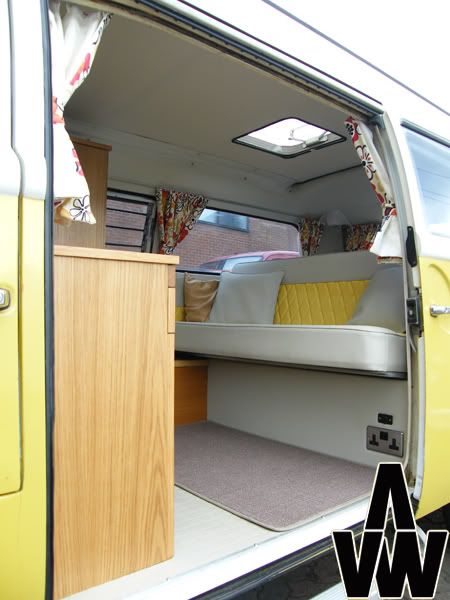 Home from home- All the essentials you will need for a week away in the camper.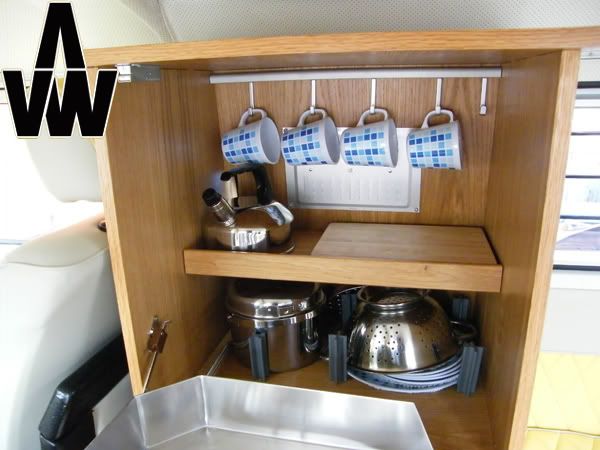 Another essential- WINE! 3 bottle wine rack with a neat 4 glass stack should the champers get cracked open!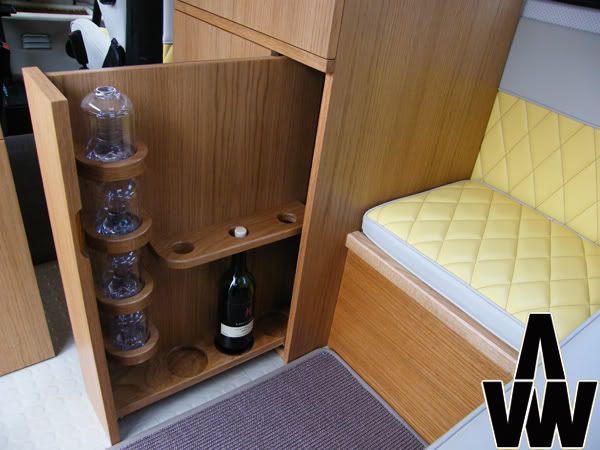 More storage space and a pull out table, hidden away is a free standing table with chrome tripod leg also finished in white American oak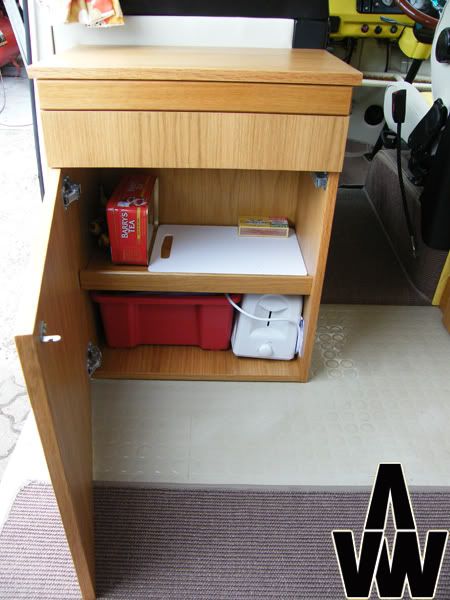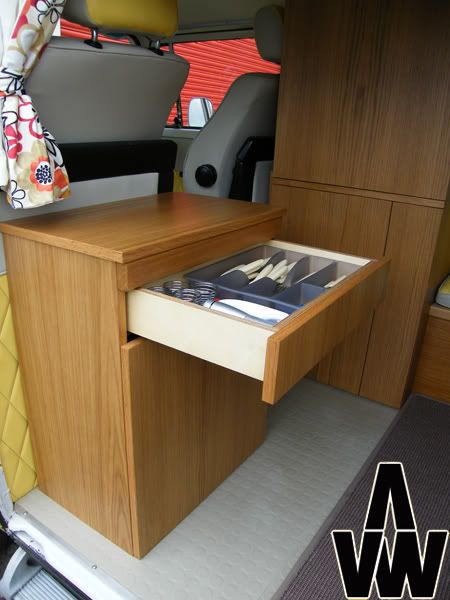 Gas bottle tucked away for the camping stove and some more storage all hidden by another seat.
11 June 2010
In a bid to catch up and not miss too many people off the blog, here goes; 'Ding' 'Ding', round two!!
I'm sure many of you read 'Camper and Commercial' magazine unaware that the editor not only writes about VW's but also ownes a beautiful split screen.David and Cee can be seen at most of the shows with their bus promoting the magazine and also the upcoming CamperJam. If your free on the 9-11th July, get it booked in the diary as its a great family show.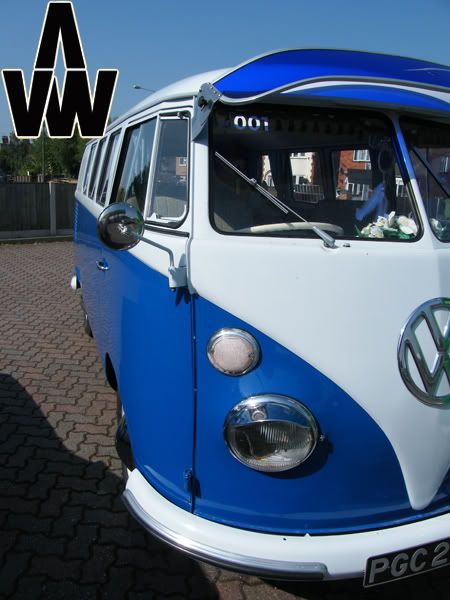 Motd, serviced and shining ready for another year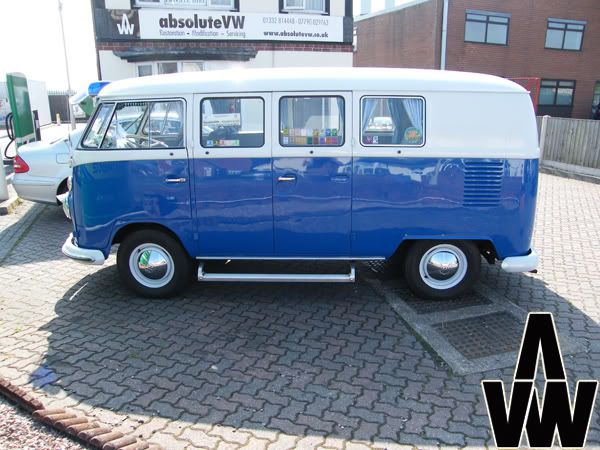 Gordon decided to remove the heavy factory fitted petrol heater and wiring loom and replace with a straight heating tube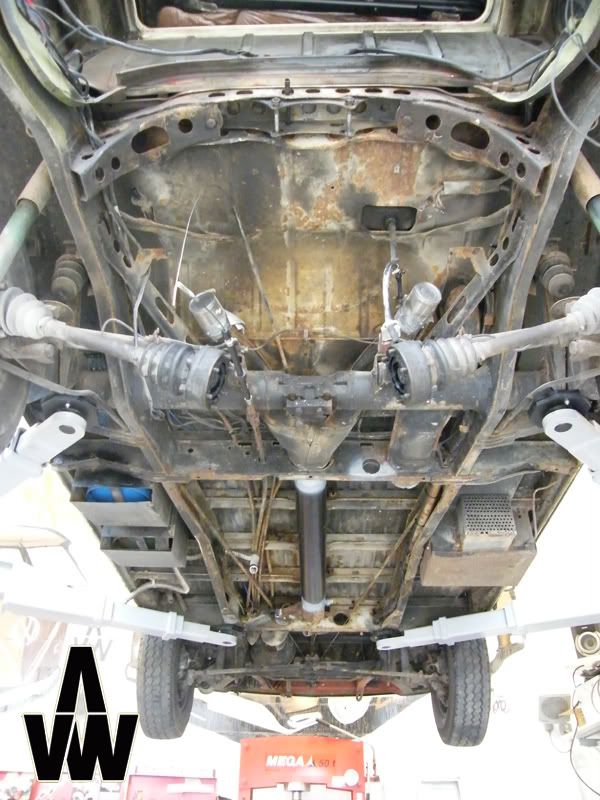 A new gearbox ready for install, to soon be followed by a new 1776 motor.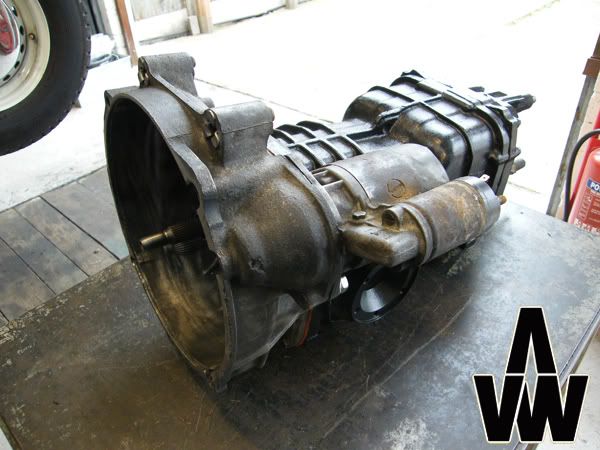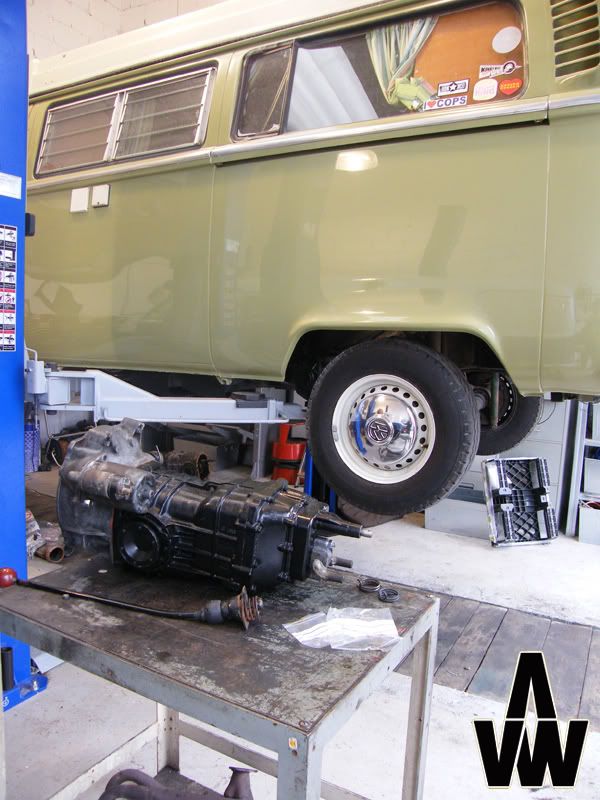 Zak puts the finishing touches to Nicks van. Full pictures of the bespoke interior will be added to the interiors page next week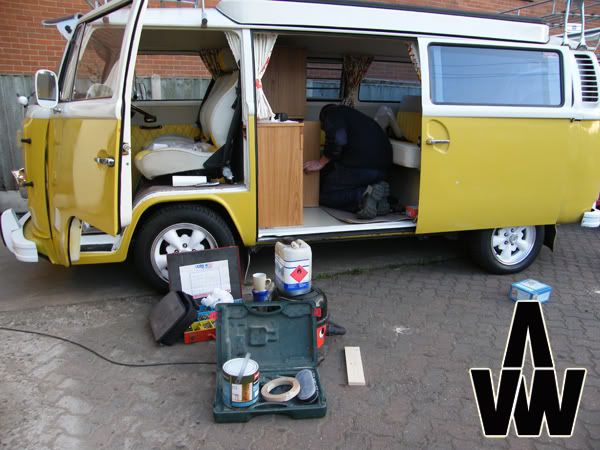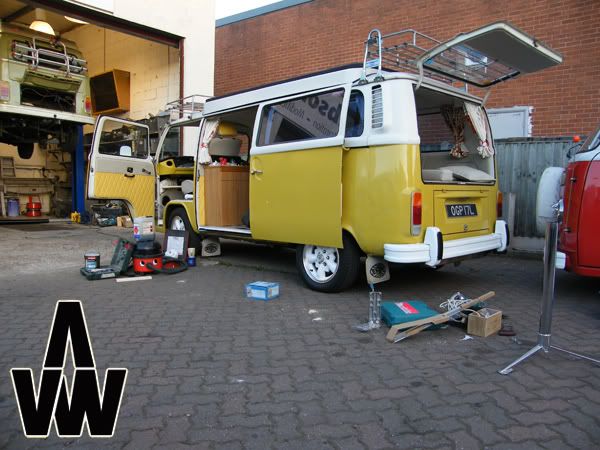 Stu drops in sitting nice on the lambo rims
Lee had us trace out an electrical fault that would leave him ignitionless at the most inappropriate times. Well...is there ever a good time to break down?
Just for the record....what a cool looking ride and a top fella!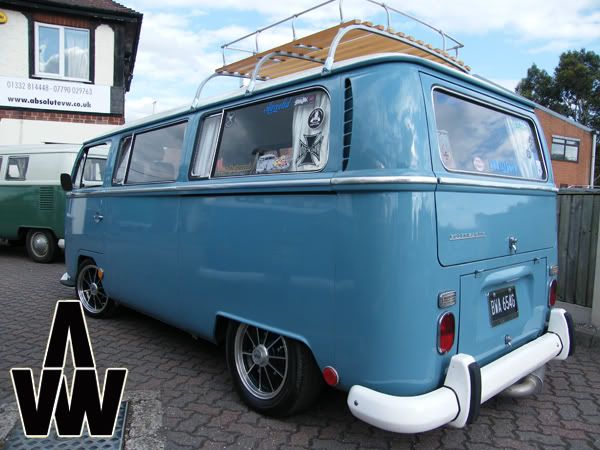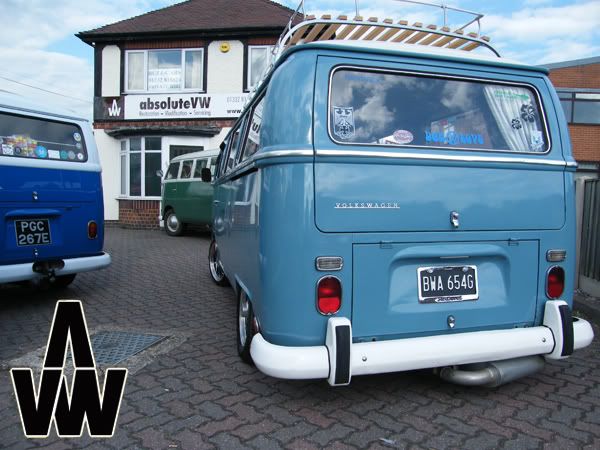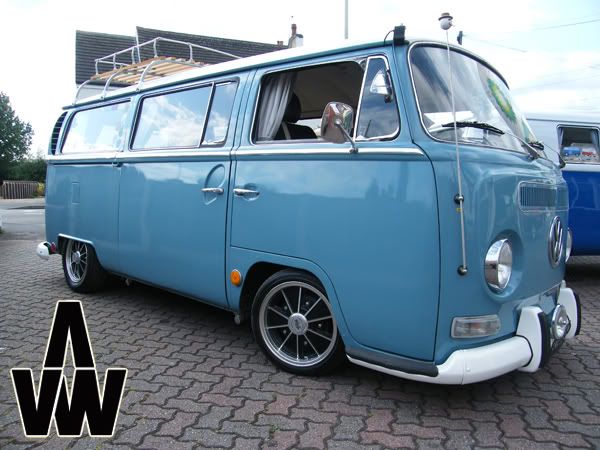 Well...as our blog banner says to get busy on it i beter lead by example and complete a long overdue update on what we've been up to of late....
Having worked on Duncans van for him last year it flew through its MOT which allowed him to have extra seat belts fitted for expanding family plans this year.
Due to the home-brewed construction of the rear seat unit, we had to fabricate extensions for the rear mounting points to allow the seat belts to stay within the seat when lowered to the bed position - don't ask!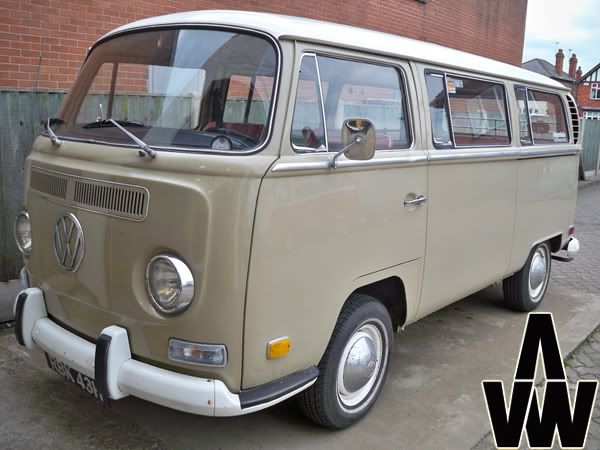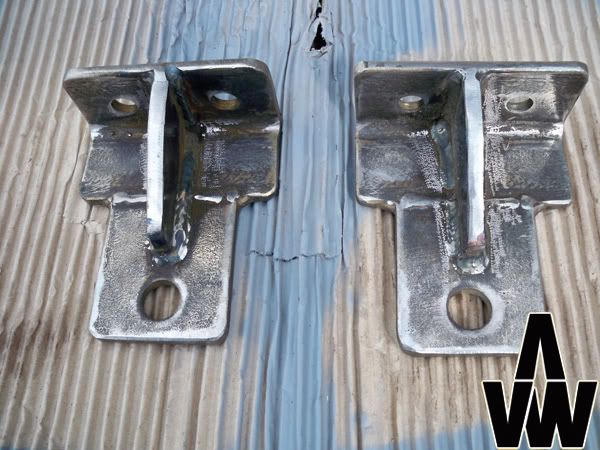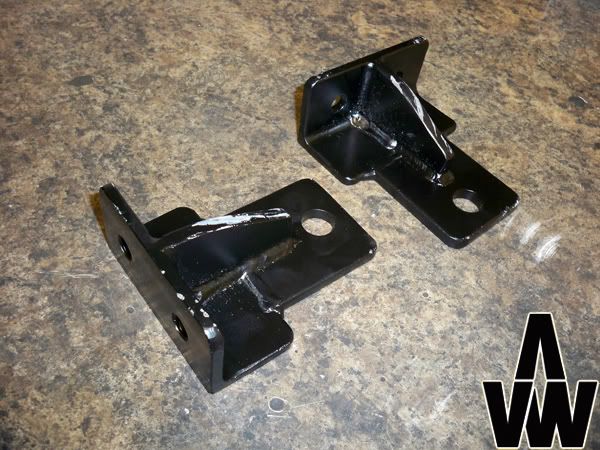 Toms narcolepsy finally gets the better of him...nice soft landing though!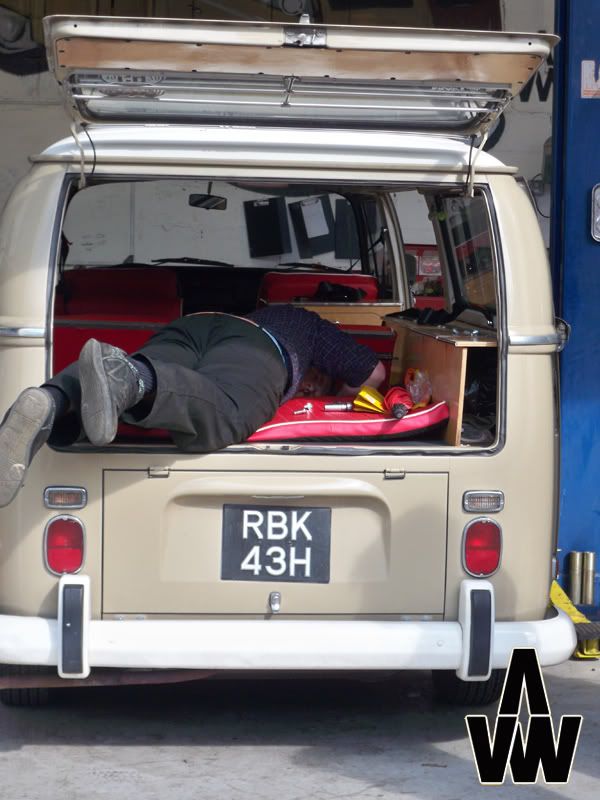 Although the catches were fitted they we're only supported by holes in the wooden side panels. We opted to beef these up with two children to soon be bouncing on the back seat!!!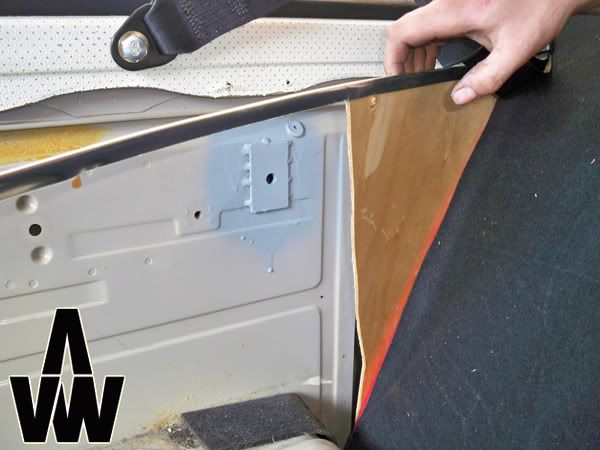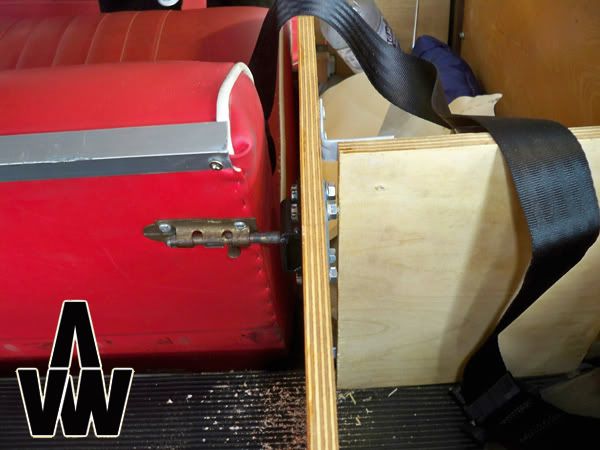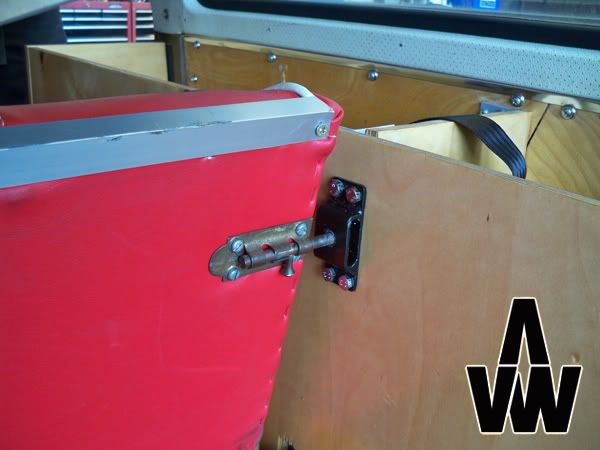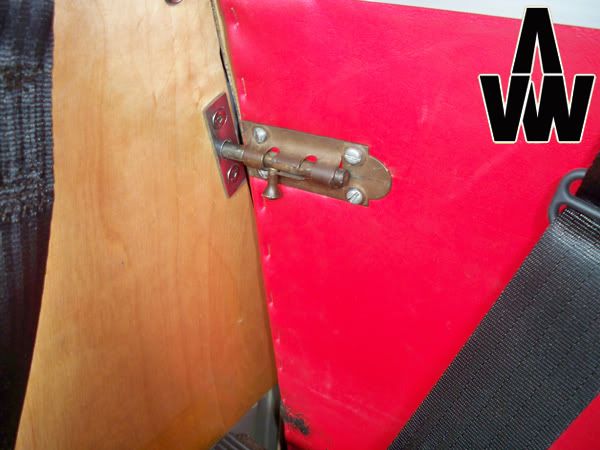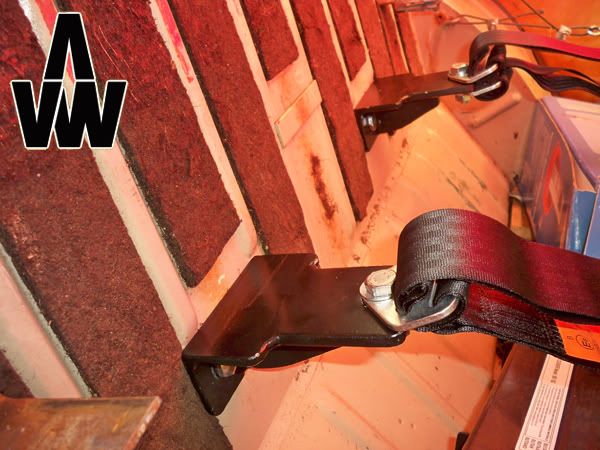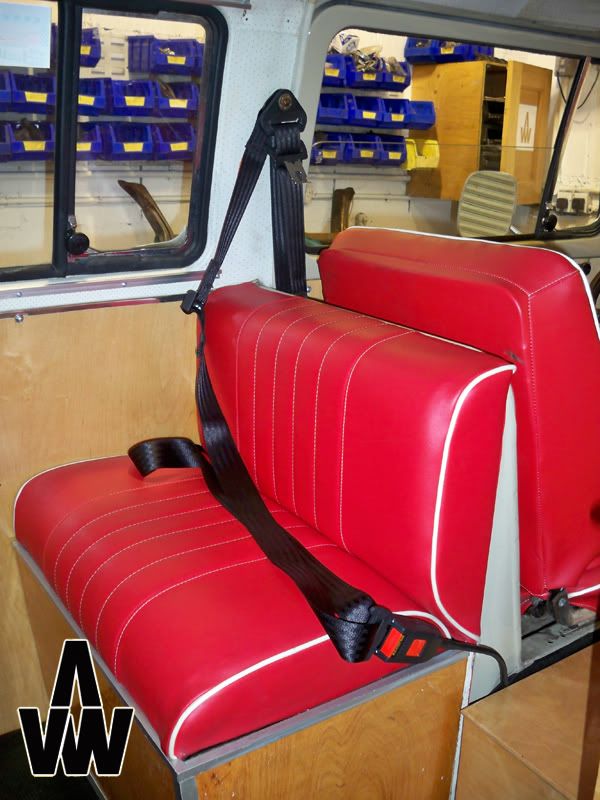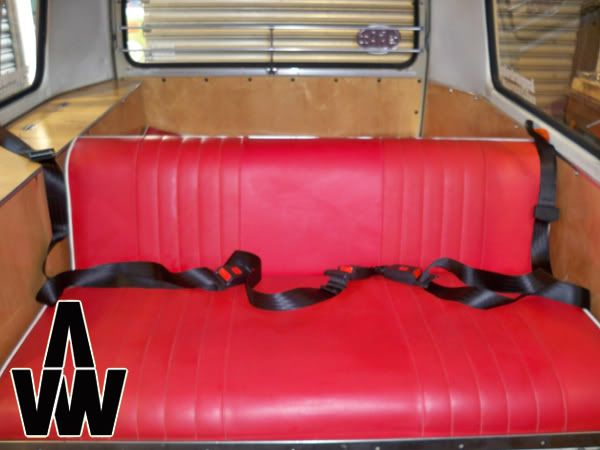 Jonn dropped his bus off to have the rear torsion tube rot removed and welded up for his mot...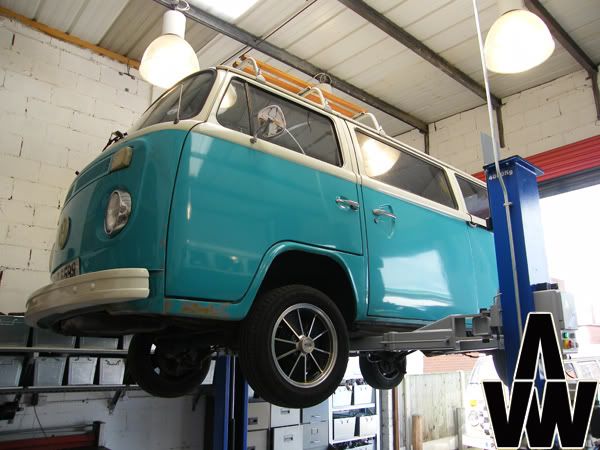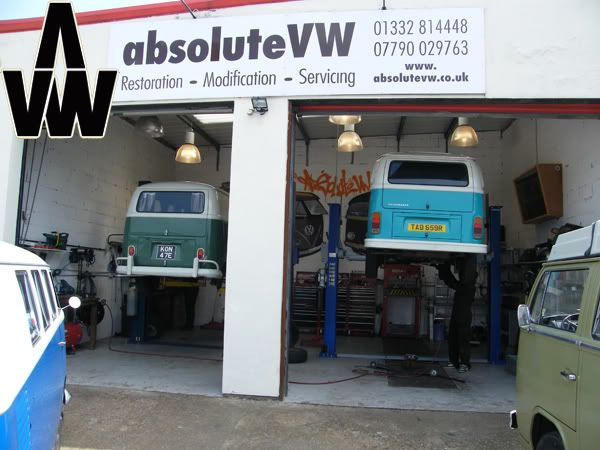 With the angled lower panel removed the rot could be ground out to reveal a large hole...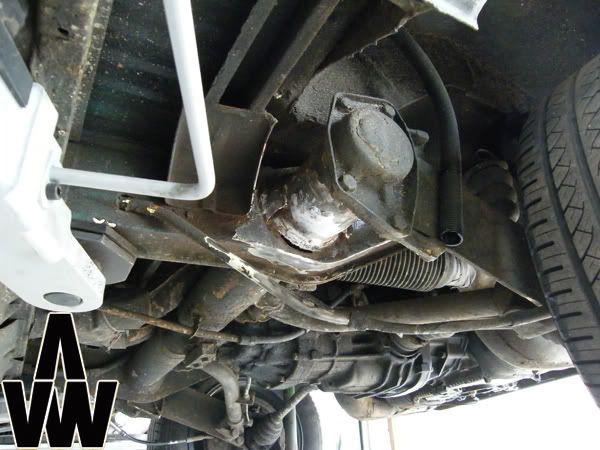 ...and then repaired ready for the closing panel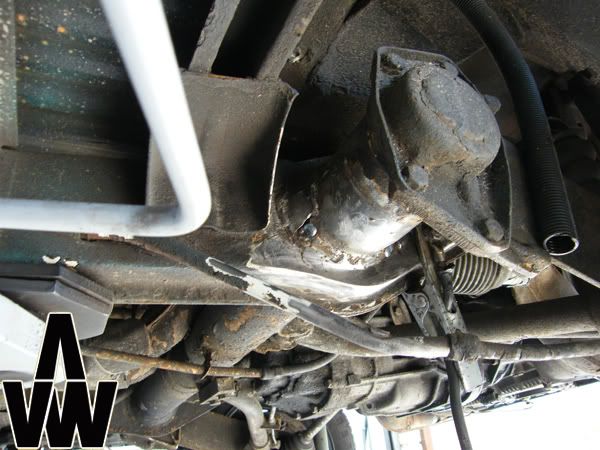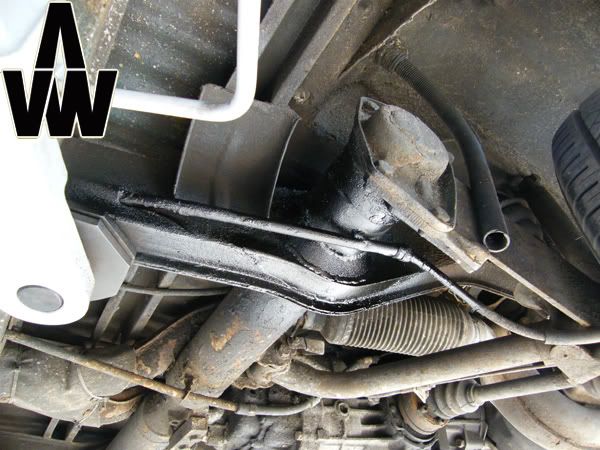 Soo popped in for a little engine fettling in the way of inlet manifold rubbers. Its money well spent just so she can prove to her friends that it wasn't her bad driving when pulling off after all!
Nathan emailed us today to thank us for the recent work undertaken on his alternative bay....it's always nice to get feedback so thanks mate for taking the time to perk up the workforce!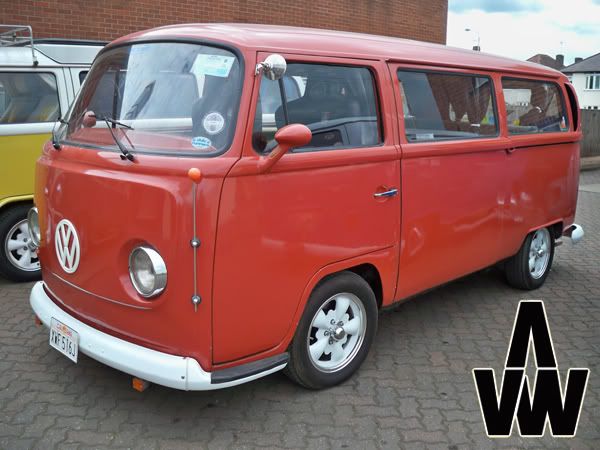 John Taylor unfortunately had to get his split delivered to us on the back of a low loader after loosing all his oil (and nearly his flywheel).
After inspection the engine was a write off and so opted for a new Remtec 1600 bottom end .
Whilst it was on the ramps it had the brakes attended to for its mot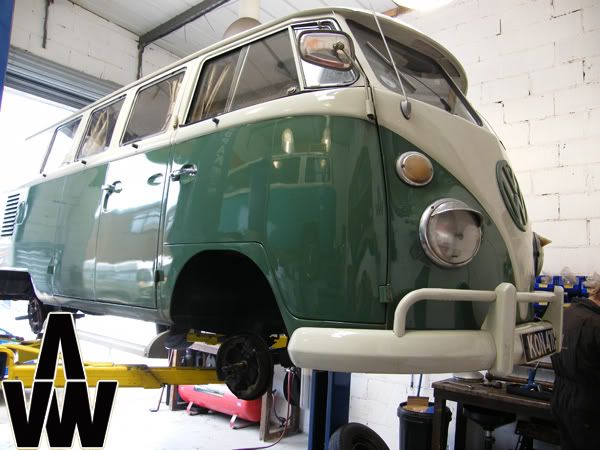 The maiden voyage with a fresh 12 months ticket...what a cute little van!