28 July 2010
Insane in the membrane.....
Insane in the brain! We had this nuts guy come for a visit last week with his "interesting" air-cooled powered motorbike and side car.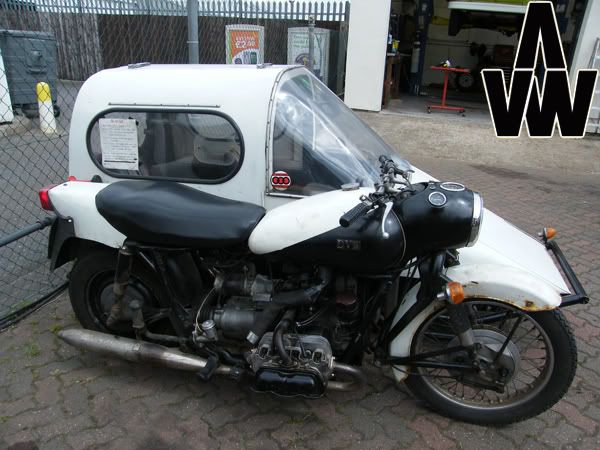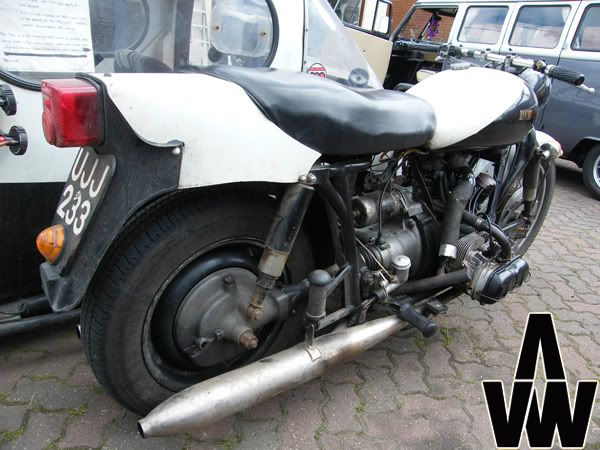 Ben and Si were lucky enough to get a seat in the sidecar. after the stories the old boy was telling us, they were pretty glad that they weren't going for a ride!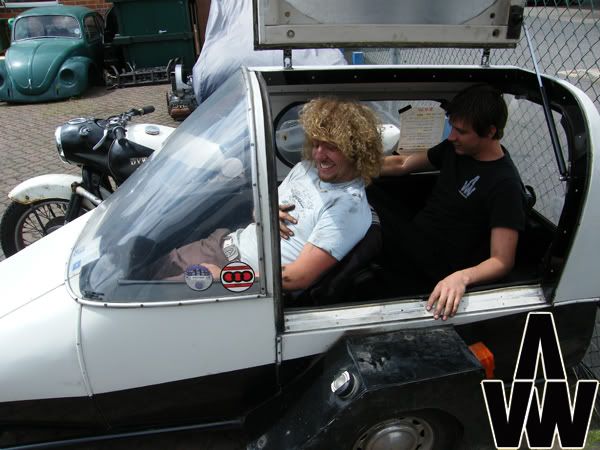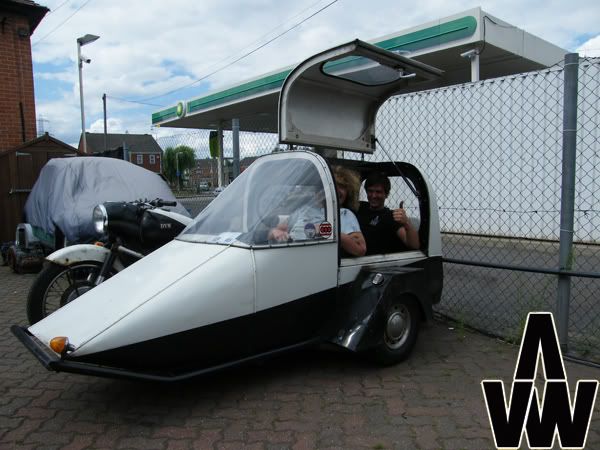 Tally ho chap!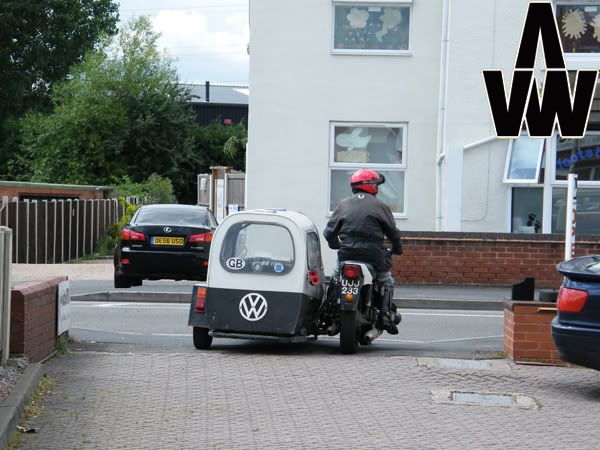 Cheers, Tom AVW