06 August 2010
The Green Heavy
Anyone remember this pic we posted a little while back? Well Gordon's bus, dubbed "the green heavy" just because it was so heavy to push around the yard, with it's new motor, gearbox and a page full of other jobs has now been and gone. So heres the full story...
Here's the mess in the engine bay that we started with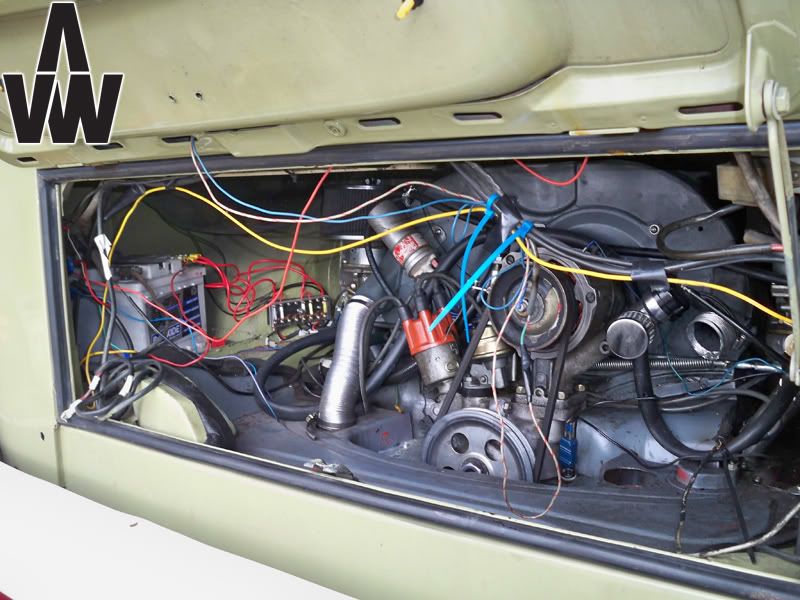 First job was motor, gearbox and old eberspacher heater came out, the heater was replaced with a normal front to rear heater tube.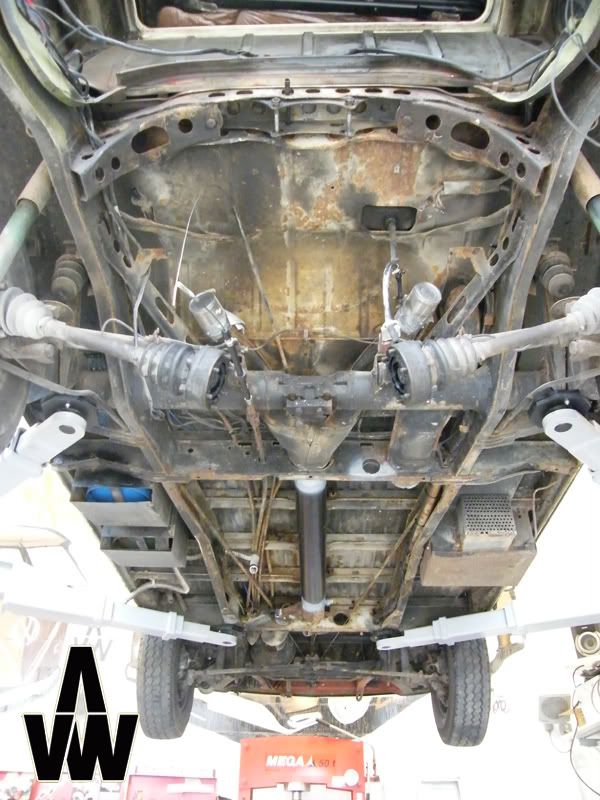 The new gearbox was then built up with the old bellhousing and starter ready for install.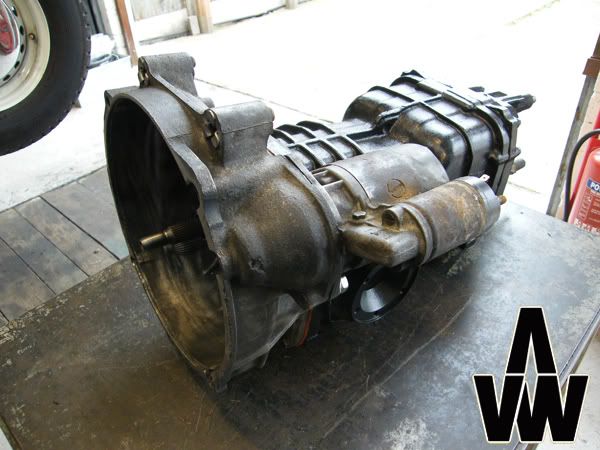 Then it was time to tackle the awful wiring job. As the bus used to be a type4 powered there were a lot of un-nesasary wiring and components left in the engine bay so i whipped them all out and tidied up all of the wiring in there. Including fitting a new split charge relay and redid the leisure battery fusebox wiring so that it actually worked.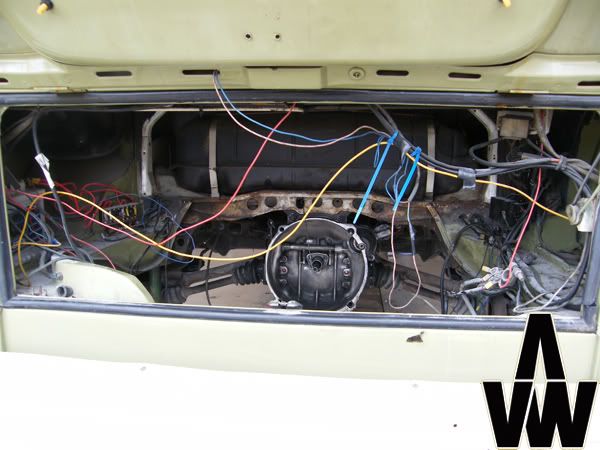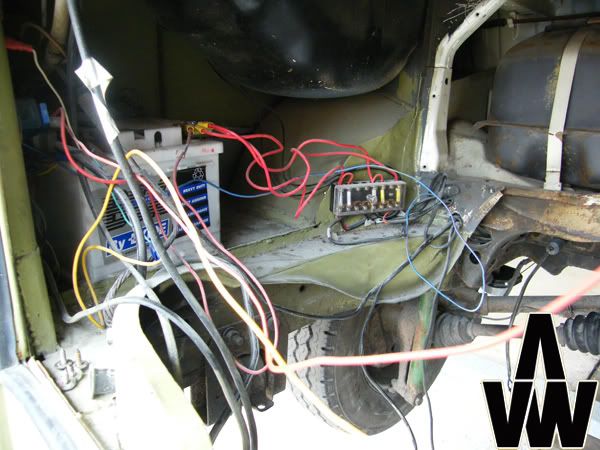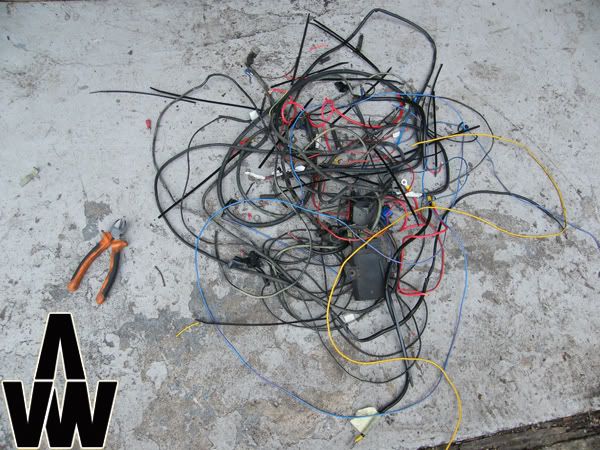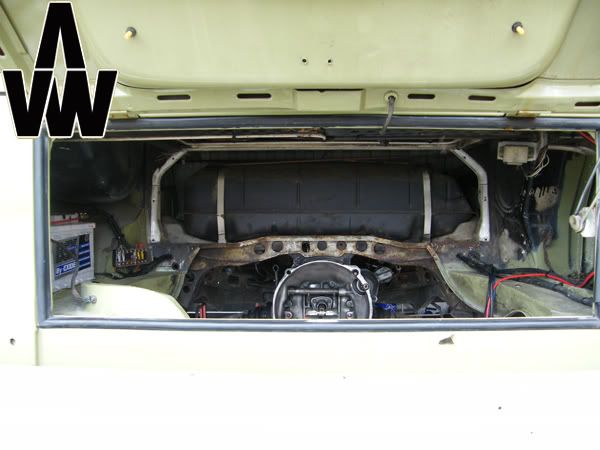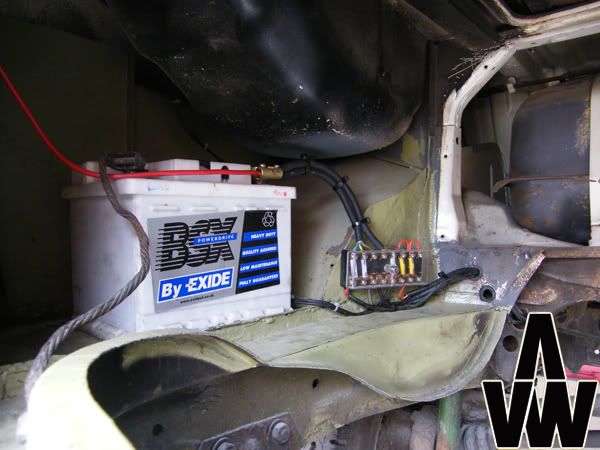 Then the 1600cc motor finally turned back up as a 1776 with new twin 40's.
All the old tin was mocked up and modified / repaired for a snug fit to keep the cooling at its best and the brace bar also got clearanced for the new oil pump outlet.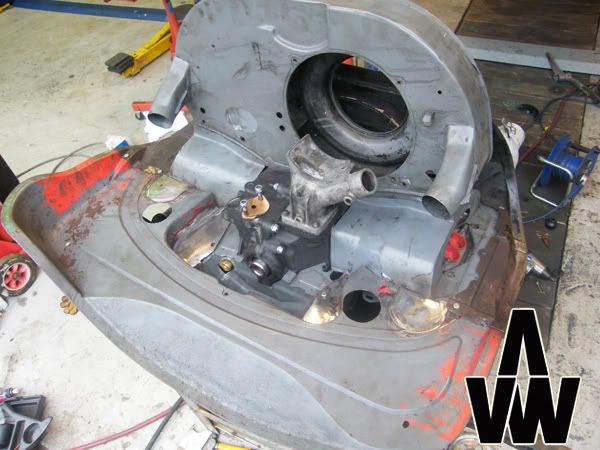 It was then sent to be blasted and coated in satin black.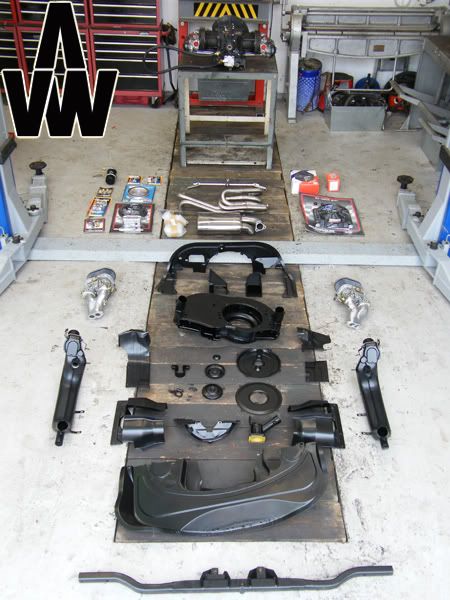 Built up ready to rock with all new hardware everywhere, breather box, clutch, fuel lines, exhaust and oil cooler.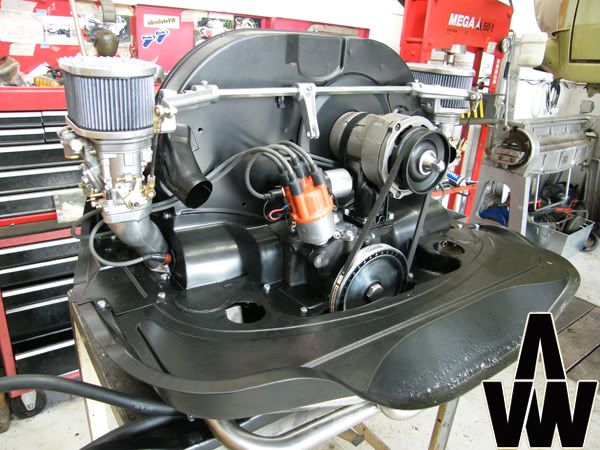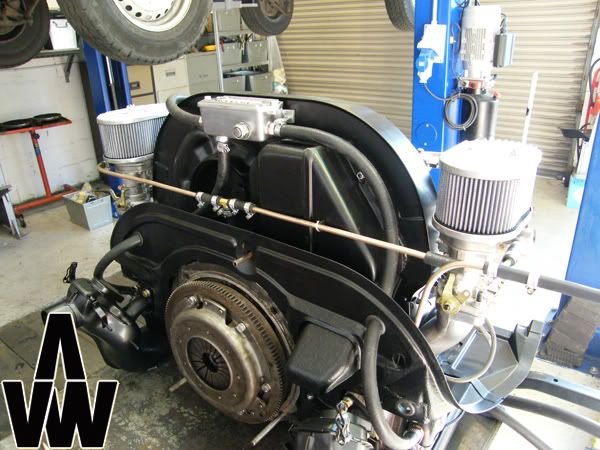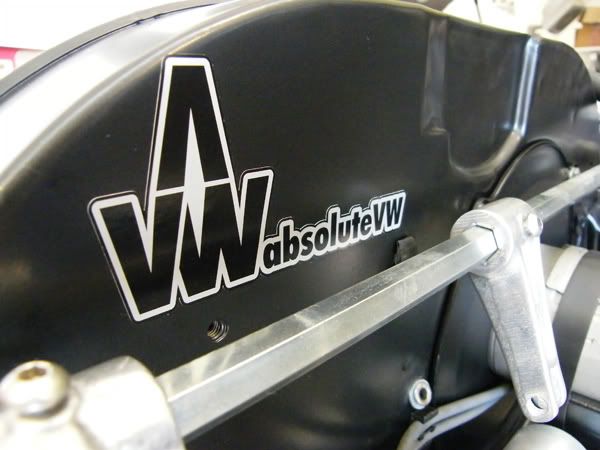 All that teamed with a facet fuel pump mounted above the gearbox, fuel king pressure regulator / filter and a full oil cooling setup under the van. Including a cooler n fan, thermostat bypass and filter.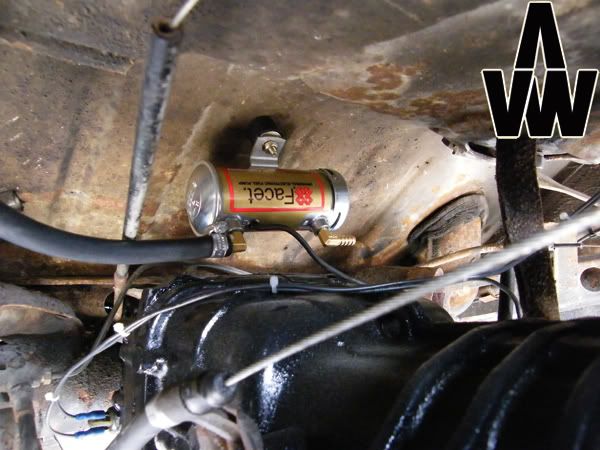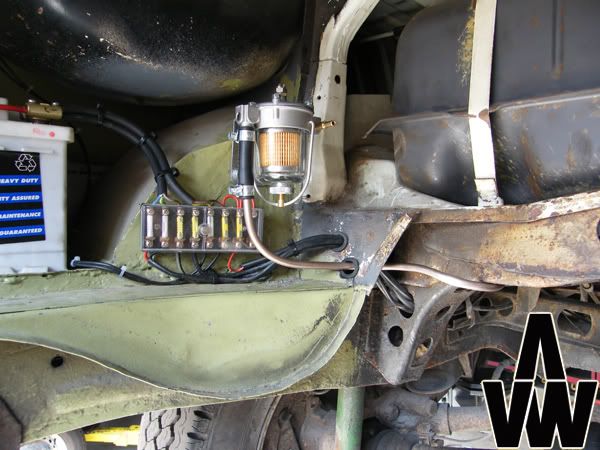 Here it is after installation, ran up, oil flush and tweaked. Running sweet, looking great and pulling the bus along like a train!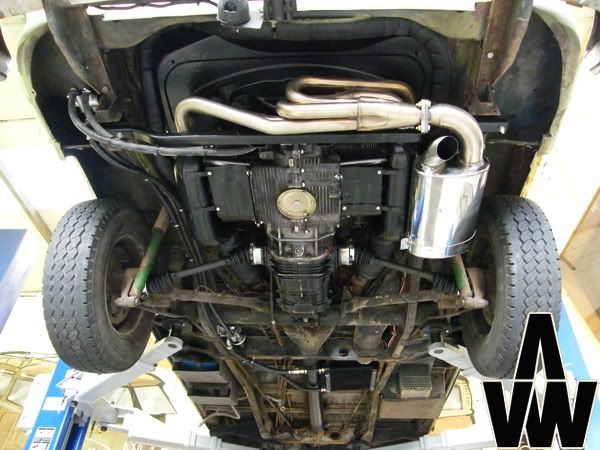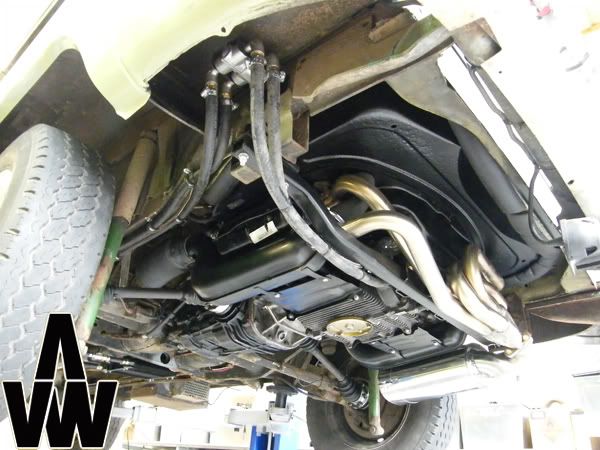 Thanks,
Tom AVW