15 February 2011
stopping 66
how interesting are brakes? not very but there pretty essential and here's some pics anyway
John brought his very respectable original 66 down for an mot n for the brakes to get some well deserved love.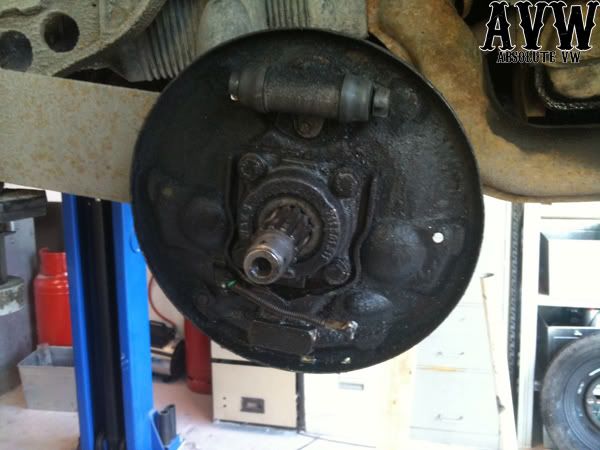 All the brakes on the car were stripped and the backing plates cleaned up, new star adjuster tabs welded on and then painted. The rears got new hub oil seals and handbrake cables too. Then new cylinders, shoes, springs and drums all round.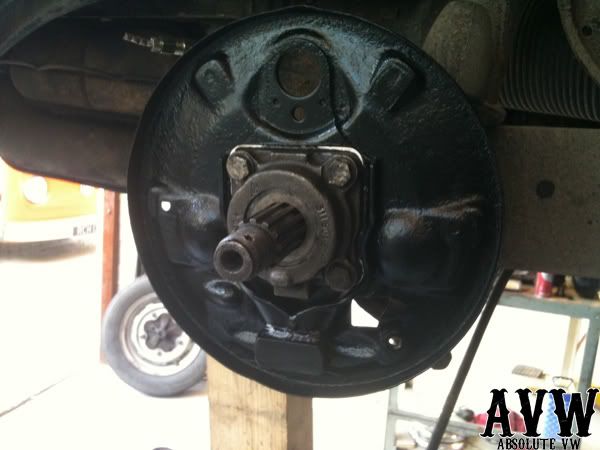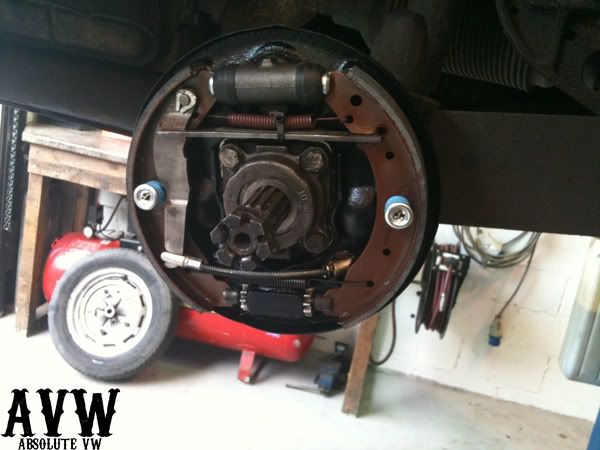 Fronts got similar treatment too.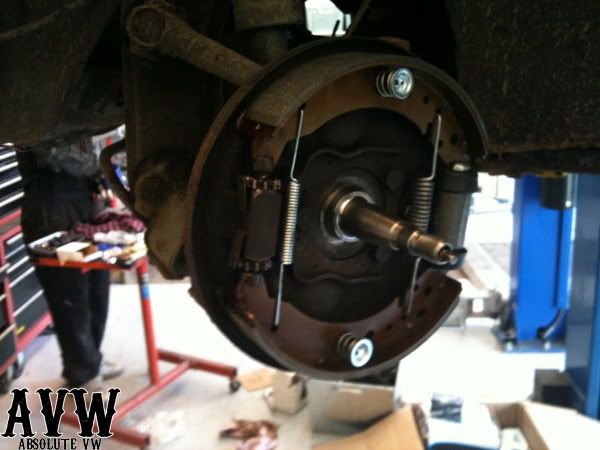 The pedals were all seized up n not working as they should so they came out n got a clean and grease.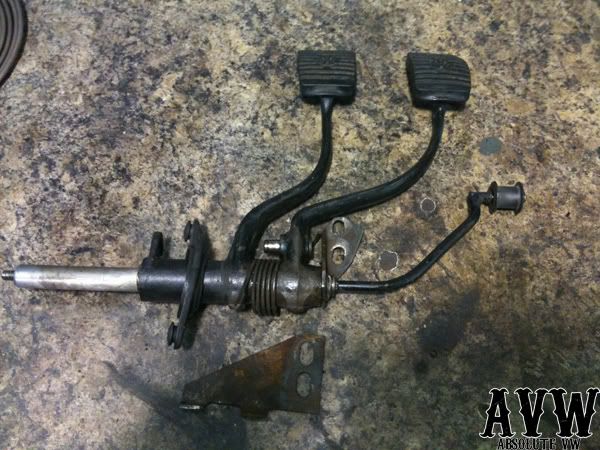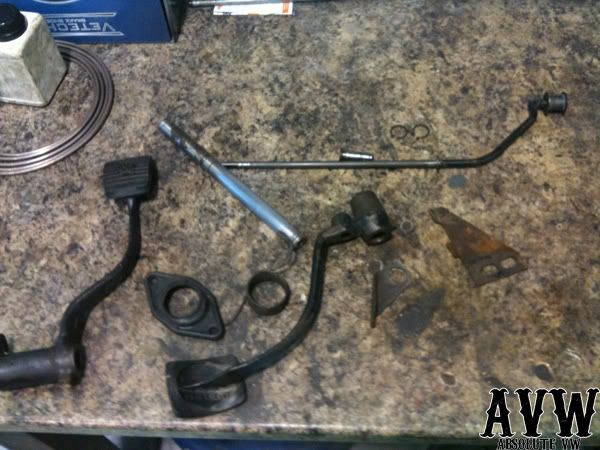 Now back where they belong all set up and working like a dream.
Johns bug now stops great and and a new MOT for another year!
Thanks, Tom AVW